In our On the Road To series sponsored by Toyota BC I've taken you to LOS ANGELES and back to watch the final Stanley Cup game of the season (on $400 in gas!), to ALOUETTE LAKE to check on the V.I.A. park bench and to SQUAMISH to check out the estuary. All of these trips have been in the 2014 Highlander Hybrid that we're leasing, and today's post is a bit of a departure as they loaned us the new Prius V to take on an adventure to the Okanagan.
Our "final destination" was Specs Lake up in the Okanagan near Vernon, shown in the photo below.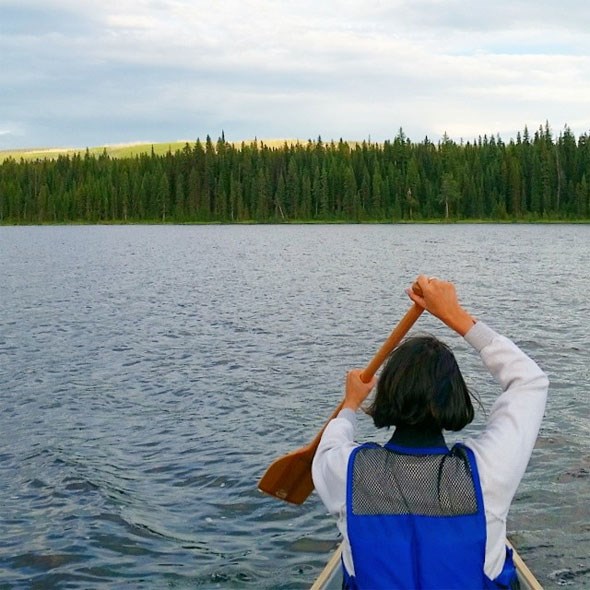 The lake has only recently started to attract visitors as the forestry service made a sweet little road up to it, chopped down some pine beetle infested trees and put in picnic tables, campfire pits and of course porta potties. Our Highlander was built for dirt roads like this one but the Prius made it up just fine, and on a little less gas.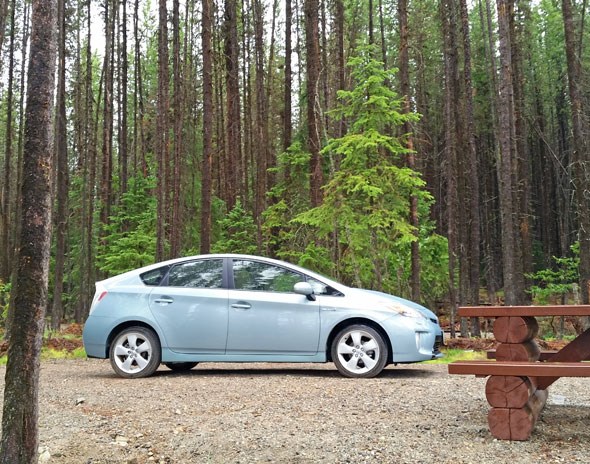 While the trip there was interesting and the lake was certainly awesome the adventure back was better. We drove through Winfield on the way out and had to stop at this field pictured below because it was crawling with grasshoppers. And by crawling I mean that they were jumping around in nearly biblical locust infestation proportions. It was insane.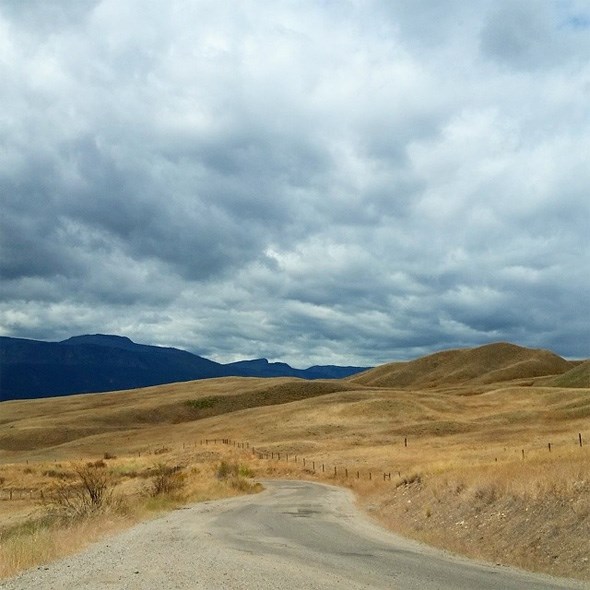 It was here that my son caught the first grasshopper of his life, gave it the thumbs up, then we carried on.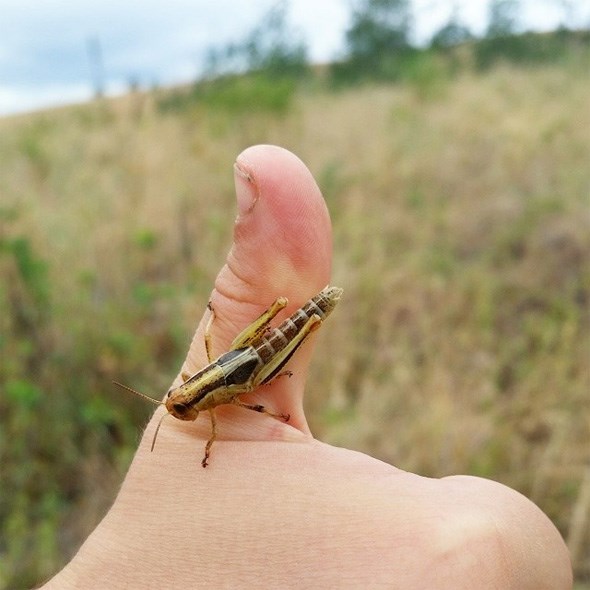 Just before you get into Merrit there's an exit called Elkhart Road. If you hang a right and drive just a few kilometres down a fairly decent paved logging road you'll find yourself at "my" lake.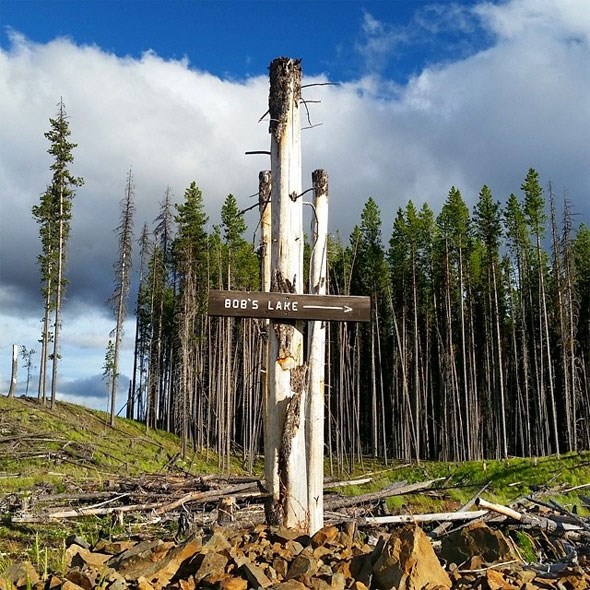 The first time we visited this place it was surrounded by trees but a couple of years ago it was logged, and it looks to be because of (again) a pine beetle infestation. Despite one side of it not having trees the rest of the lake is nice, and there are rarely ever people there. We threw a fishing line in and in the span of about 10 minutes my wife pulled out 4 rainbow trout (which she threw back). We'll return to this spot in the future, charting the growth of the new forest as they replant it.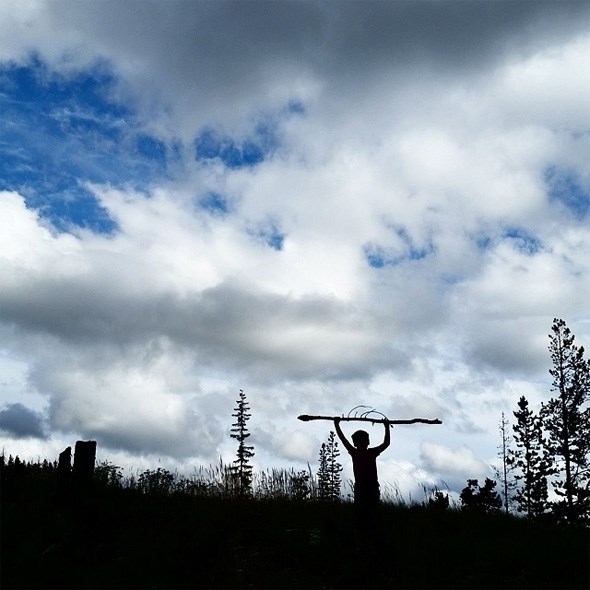 This particular weekend was a bit of a hairy one on the Coquihalla. We were stopped at one point for an hour as crews tended to a crashed travel trailer, and once we got into Merrit the signs told us that the highway was closed altogether, so we got rerouted through the Fraser Canyon. What I initially thought was going to be a nightmarish trek home turned out to be a wonderful experience which saw us exploring new campgrounds and also walking down to this decommissioned bridge that crosses the Fraser. Just as we'll return to Bob's Lake we plan on making a point of exploring this route more in the future.