In THIS STORY that The Province published about my experience with my 2014 Highlander Hybrid I was quoted as saying the thing is "a dream come true". What I meant is that, yes, it's crazy fuel efficient and comfortable and it fits my family to a tee but also that it takes me to places I physically couldn't go in my last vehicle. Jones Lake outside of Chilliwack was previously a place that I often daydreamed about going to and would visit whenever I could borrow a vehicle with 4WD or All-Wheel-Drive. This summer I turned those daydreams into reality and visited the lake 7 times. SEVEN! Below is a photo that sums up why I consider it the best place to go camping in BC.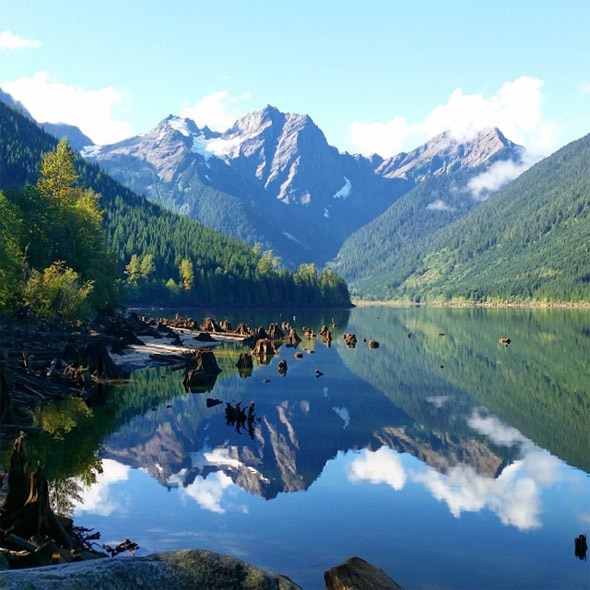 To get there you drive Highway 1 about 20 minutes past Chilliwack where you'll take the Jones Lake exit. I've always thought that it strange that a lake that feels so remote has a gigantic sign alerting people to its existence off the highway, but there is a barrier to entry in that not just any vehicle can get there.
As I've been sharing a bunch of the photos of my trips to Jones on Instagram (@BobKronbauer), one of the questions I often get is "How good is the road? Do I need a 4x4?". My answer is yes. Yes you do. I sometimes see people who have made the drive in small cars or mini vans and my opinion is that they either don't care about their vehicles or they love the lake so much that they're willing to sacrifice their muffler to the potholes, or their engine to the steep grade that the first 3km of the road offer. The proof is in the ditches as I usually see at least one rogue muffler during the trip up.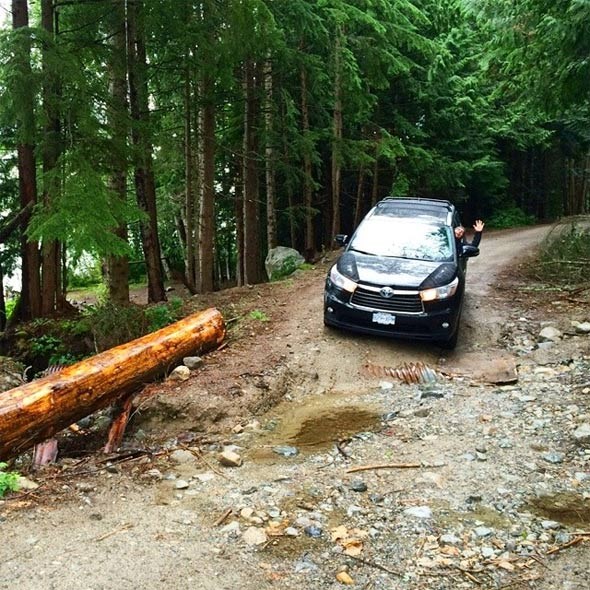 Once you get to the lake you've got the option to stay in one of three campgrounds that are serviced and have outhouses (and are family friendly) or you can keep driving up the lake and simply camp on the shore of it wherever you see fit. The upside to the latter option is that you get an insane spot right on the water, the downside is that this is where the party campers flock to and even though your nearest neighbouring tent may be a hundred yards away they can be loud and obnoxious to all hours of the night as opposed to the actual campgrounds where it's quiet and drinking is technically prohibited. The party campers also often leave piles of garbage that other campers are left to clean up/be angry about.
During the summer there's all kinds of flora to be found wherever you are up there. I shot all of these during a five minute walk a couple months back.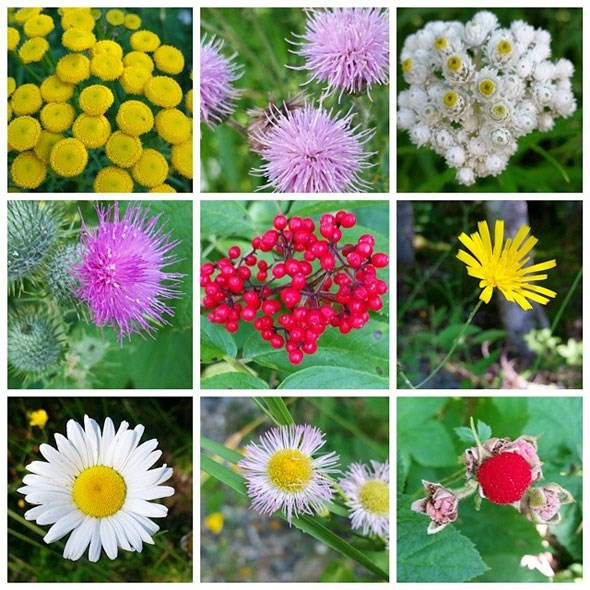 Summer's also a great time to take a dip in the lake. It's fed by that glacier in the background but it gets hot as all get out and the water's not freezing cold; it's just refreshing.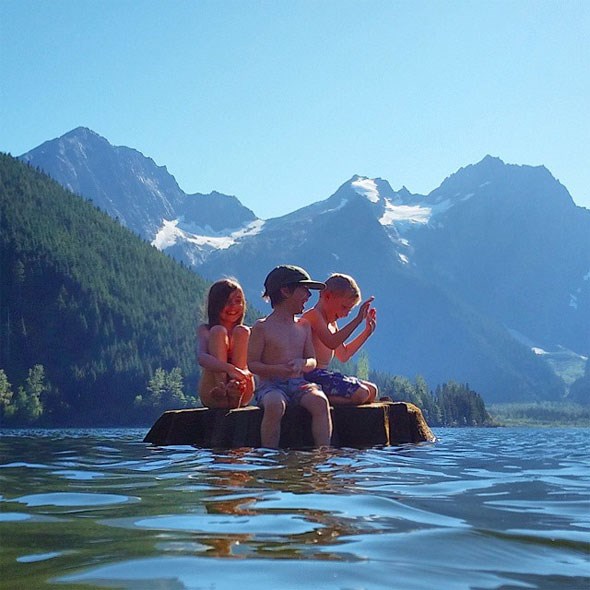 And the fishing! The lake is chock full of rainbow and cuttthroat trout as well as kokanee, and if you scout around close to the shore a little bit you'll find the insane creature pictured below; the freshwater crayfish! You're actually allowed to trap these and eat them if you've got a valid freshwater fishing license, and I'm happy to say that I've done just that and enjoyed a potful of what I think taste like lobster. My wife thinks they taste like mud, which is fantastic because it leaves more for me! Perhaps they're an acquired taste.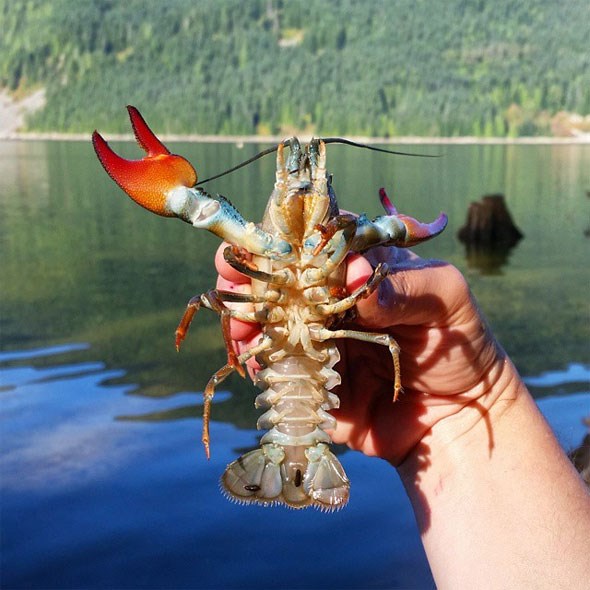 In the fall it gets all moody and quiet as the leaves begin to turn, the fog rolls in and the party campers are few and far between. I'm hoping to make a couple more trips out the Jones this season before the snow comes and leaves only the most die hard campers. Follow me on Instagram (again, @BobKronbauer) to see photos from those trips as they're happening.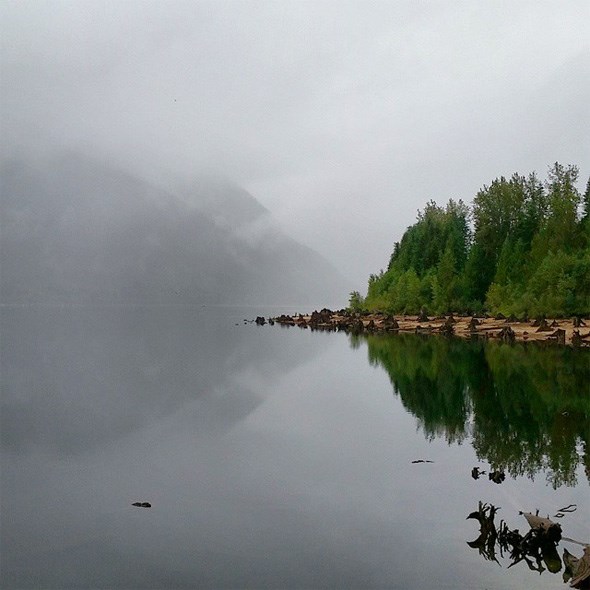 Check out these others places we've taken you to in our ON THE ROAD TO series presented by Toyota BC:
- Alouette Lake (near Maple Ridge)