Imagine selling your home and taking off on an epic journey around the world?
While many people dream of travelling across the globe, tackling a whopping 50 countries in 50 months is no small feat.
But that's exactly what an adventurous Vancouver couple set out to do after all of their children "left the nest."
During the last leg of their trip in Southeast Asia, Morten says people were beginning to wear masks. Thankfully, they made it home at the end of February. "We were lucky to get it done," he tells Vancouver Is Awesome.
"We came home on the 29th of February right before lockdown conditions started."
The adventurous duo met in Morten's hometown: a small town in Denmark called Lemvig. Back then, his wife Diana was an exchange student from southwest Ontario. "She was actually giving a presentation on Canada. I was late and sat in the front row and started grilling her with questions. I was curious about travel already then," "reminisces Morten.
"We were high school sweethearts."
No regrets
The couple got married overseas but eventually came to Canada to embark on a cross-country road trip from Ontario. On their journey, they "stumbled" across Silver Star Mountain Resort. "Back then it was just a little nick in the map," he says. "We landed jobs for the ski season. That was the initial way we got hooked up with British Columbia."
While they returned to Denmark for a while, they eventually settled in the Vernon in 1993 for over 20 years. "It was skiing that got us there and then it was the beautiful summers, the wineries, and the lakes that kept us there."
Once their children left home, however, Morten says the couple was thinking of places they wanted to visit. They determined that the children would be in school for roughly 50 months and, coincidentally, the travel list they created included roughly 50 countries. From there, they started thinking about travelling to 50 countries in 50 months.
While the couple had to sell their house to fund the ambitious trip, Morten doesn't have any regrets.
They kicked off the adventure in Hong Kong in the fall of 2015. Many people think of it as a bustling metropolis, he explains, but the couple was delighted to discover sprawling rainforests and go on serene nature walks outside of the city centre; it wasn't what they expected.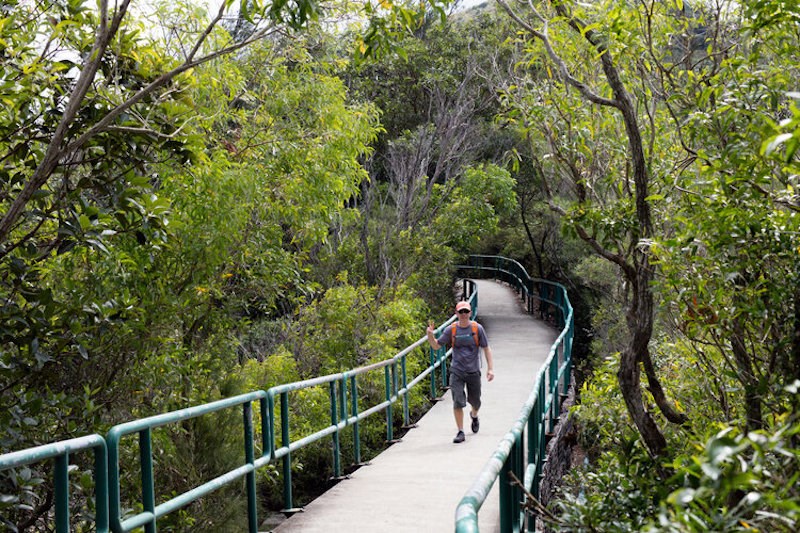 After making a quick stop back in Canada, they visited the Middle East. They visited the United Arab Emirates and Oman before heading to Europe.
In the south of France, the couple did a "work stay" program at a local farm where they worked a few hours a day for room and board. Since they are both over 50, Morten admits they felt somewhat apprehensive about doing the work stay programs. However, everything went well and they enjoyed the experience. "We tended chickens. I ended up painting an old staircase and Diana did some laundry and folding; they had a restaurant."
The couple also did a work stay at a Yoga/Airbnb in Rovinj — a Croatian fishing port on the west coast of the Istrian peninsula.
Other places on the itinerary included Ukraine, Poland, Georgia, Armenia, Sweden, Germany, Iceland, the USA, Thailand, Cambodia, Vietnam, China, Italy, Portugal, Morrocco, England, Scotland, Belgium, Switzerland, Denmark, Spain, Ireland, Malta and the Czech Republic.
Where is the best place to travel to?
For Morten, that depends on how long you stay.
"Where you stay longer is where is better...because you have time to get underneath the surface of a place," he explains.
"You stop being a tourist."
And as a photographer, some of the moments that stood out for him are the ones immortalized in photographs.
While they were in Oman, they arrived on a beach right at a beautiful sunset with about a dozen or so beach soccer games in progress.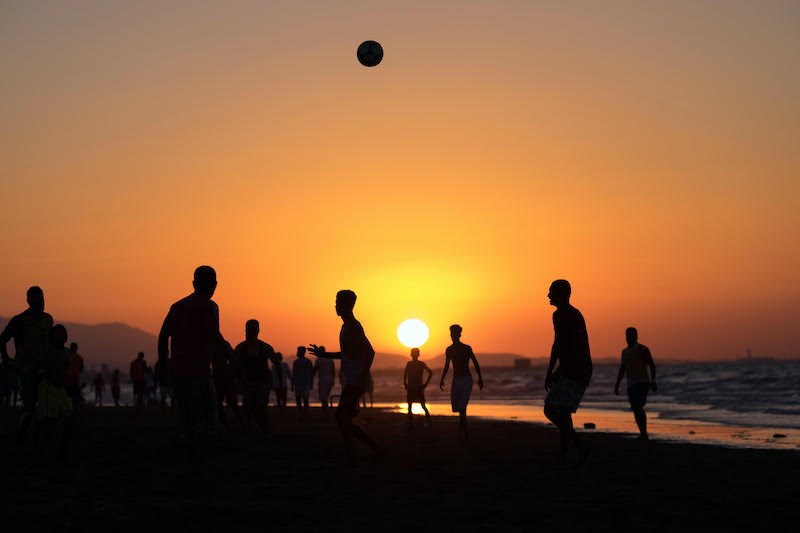 "There's one particular shot where the sun is right on top of a person's head; the ball is up in the air. It's just one of those moments you say, 'Wow! How did I do that?'
"But if you don't pursue the luck, you're not going to get it."
Morten adds that that evening, like many other precious moments on his trip, is still with him.
Follow Morten and Diana on their 5050 Travelog.