The Canada Is Awesome network has websites and social media extensions in Vancouver, Whistler, Calgary and Toronto, with many more on the horizon. Our goal is simple: we let people know about all of the awesome things that make their Canadian cities great, despite the bad. I'm the founder of this network and each week in this What's Awesome post I bring you the top stories from each of our properties, giving you access to the best of our content all in one place.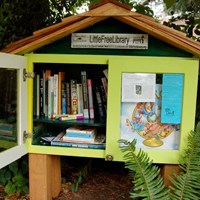 DIY in YYC: The Book Edition - Calgary's Little Free Libraries Continue to Sprout
As a kid I was always astounded by what seemed to be an incredible generosity among corner-store clerks: "Take a Penny, Leave a Penny," the little plastic tray would encourage, gleaming with copper pieces (sometimes even a nickel!). Seen through the eyes of a little kid who has just enough change clutched in her sticky fingers to get a grab bag of jujubes and sours, this was a social project that worked. If you needed it, you could take it. If you had extra…you could help me on my way to one more sour soother.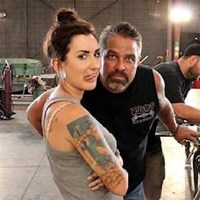 Reel Talk: Toronto's Twiggy Apprentices on new TV show Vegas Rat Rods
Got to chat with internet turned TV personality Twiggy from Toronto about her new show Vegas Rat Rods premiering this Thursday on Discovery Canada. Twiggy is well known in Toronto as The Nerdy Stripper, a comic and gaming internet personality involved in the world of Fanboys & fangirls, comic nerds, cosplayers, gamers, artists, models, sci-fi enthusiasts, tattoo lovers and now, car lovers.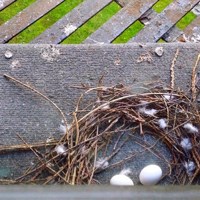 Hatching a West End Pigeon Family
A little more than a week ago I shared the news of BalconyPigeon.com, a wonderful new webcam of a pigeon couple tending to their eggs on a West End balcony . It was set up by my friends James and Ceone and I was fortunate to view the nest with my own two eyes yesterday. Apparently pigeon eggs hatch within 14 to 21 days after they're laid, so we can expect to see some fuzzy feathers in the next few days.
Be sure to check back every week to see what's going on with Canada Is Awesome