The Canada Is Awesome network has websites and social media extensions in Vancouver, Whistler, Calgary and Toronto, with many more on the horizon. Our goal is simple: we let people know about all of the awesome things that make their Canadian cities great, despite the bad. I'm the founder of this network and each week in this What's Awesome post I bring you the top stories from each of our properties, giving you access to the best of our content all in one place.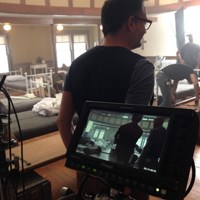 In the middle of Calgary, in the middle of Kensington, Canadian history is being made… literally. Most of us remember the iconic Canadian Heritage Minute commercials from our youth (officially called Historica Minutes), the impressive little short films that told us about the Halifax explosion or how basketball was invented or about the first Canadian women to attend medical school or what the smell of burnt toast might mean! Those ads were as much a part of my youth as Much Music and Storm-rider jean-jackets.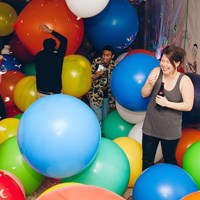 Art of the Danforth Completes Another Successful Event
The Art of the Danforth festival has wrapped up for another year. This year, the festival ran from May 2-11th. Art of the Danforth is a free public art event, with a variety of free public art projects and activities aimed for and organized by the community of east Toronto. Artists creatively explored what could be in the physical structures and cultural heritage of East Danforth.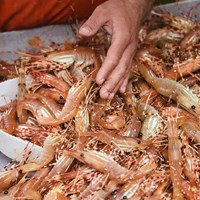 Were you one of the 1800+ people that attended the 8th Annual(!) Spot Prawn Festival last Saturday at Fisherman's Wharf?
The skies might have been dark and stormy but the weather held off of the patrons to sample some fresh off the boat spot prawns, buy some to take home, check out some cooking demos with local chefs, and enjoy an sustainable afternoon supporting the Chefs' Table Society of BC.
Be sure to check back every week to see what's going on with Canada Is Awesome