The Canada Is Awesome network has websites and social media extensions in Vancouver, Squamish, Calgary and Toronto, with many more on the horizon. Our goal is simple: we let people know about all of the awesome things that make their Canadian cities great, despite the bad. I'm the founder of this network and each week in this What's Awesome post I bring you the top stories from each of our properties, giving you access to the best of our content all in one place.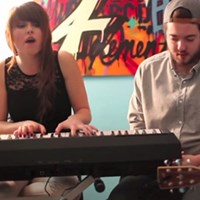 Transit and Kirstyn Johnson remix Taylor Swift
It seems that my feelings for T-Swift are nothing in comparison to local hip-hop MC Transit. In collaboration with singerKirstyn Johnson and guitarist Chris Fawcett, the trio set out to do a hip-hop remix of Taylor's latest single, "Blank Space." The choice of song may seem odd until you listen to Transit's rhymes.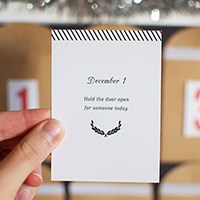 Refresh Returns: What to expect at Squamish's Largest Craft Market
Refresh Market is back for the sixth time this weekend with 75 artists, designers, crafters and pop-up retailers who collectively turn the West Coast Railway Heritage Park into a giant marketplace for handmade, curated and vintage wares. This is one Squamish event you won't want to miss. Here is a sampling of what you'll find.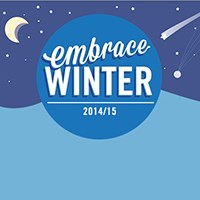 Unplugged: Outdoor Ice Skating in Toronto
One of the greatest things about our city is that we have an abundance of outdoor ice rinks with programming for pleasure skating and shinny (pick-up) hockey.
It is Nov 22nd today and the first of the rinks has opened at Harbourfront Centre as part of their programming for their Embrace Winter campaign.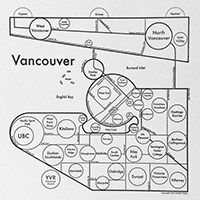 The coolest map of Vancouver we've seen in a while
Portland based designer Archie Archambault is onto something really awesome. After discovering research that indicates that GPS is hindering our ability to create mental maps of our surroundings, he decided to take it upon himself to create a new style of wonderfully minimalist maps. He calls each of them a "Map from the Mind", using a method where he breaks down structures and districts into the simplest of terms for our brains to comprehend.
Be sure to check back every week to see what's going on with Canada Is Awesome