Metro Vancouverites now have a couple of flight sales they can take advantage of this week.
Canada's third-largest airline is offering discounts on base fares to all U.S. destinations, including popular routes that service Vancouver International Airport (YVR) and Abbotsford International Airport (YXX).
The Flair Airlines "Spring State of Mind Sale" launched on Tuesday, April 11, and runs until Thursday, April 13, offering travellers 25 per cent off on base fares to all of the U.S. cities in its network.
The sale applies to all travel between April 11 and June 15 except on the following "blackout dates": May 18, May 19, May 22, and May 23. Tickets must be booked by 10:59 p.m. on Thursday using the promotional code "springstate25" during checkout.
Flair flies to the following U.S. destinations from the Lower Mainland: Los Angeles, San Francisco, Las Vegas, Palm Springs, Phoenix, and Phoenix-Mesa.
In some cases, the airline has already applied the discount to the price of the ticket, which it will indicate with a purple "whoo hoo!"
On June 5, a direct flight from YVR to Los Angeles International Airport (LAX) costs $92.83 including all taxes and fees after the discount.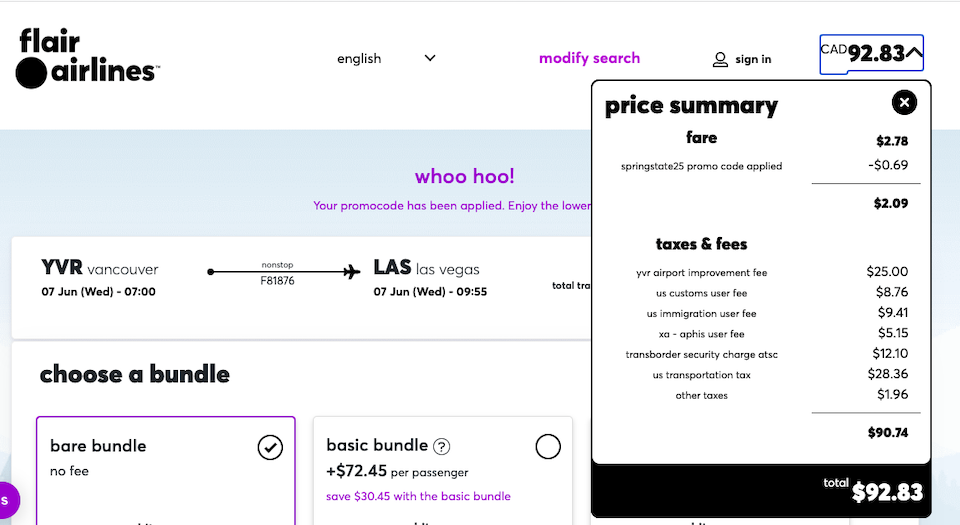 Popular low-cost Vancouver flights with Flair Airlines and considerations
There are several other low-cost, popular options available during the applicable travel time that depart from the Lower Mainland.
Some other highly sought-after spots include tickets under $94 to places like Phoenix in Arizona, Las Vegas in Nevada, and San Francisco in California.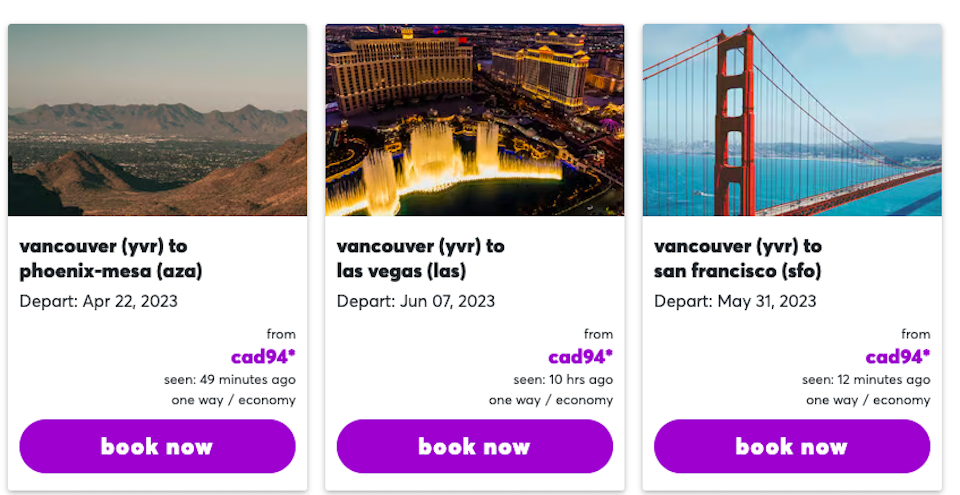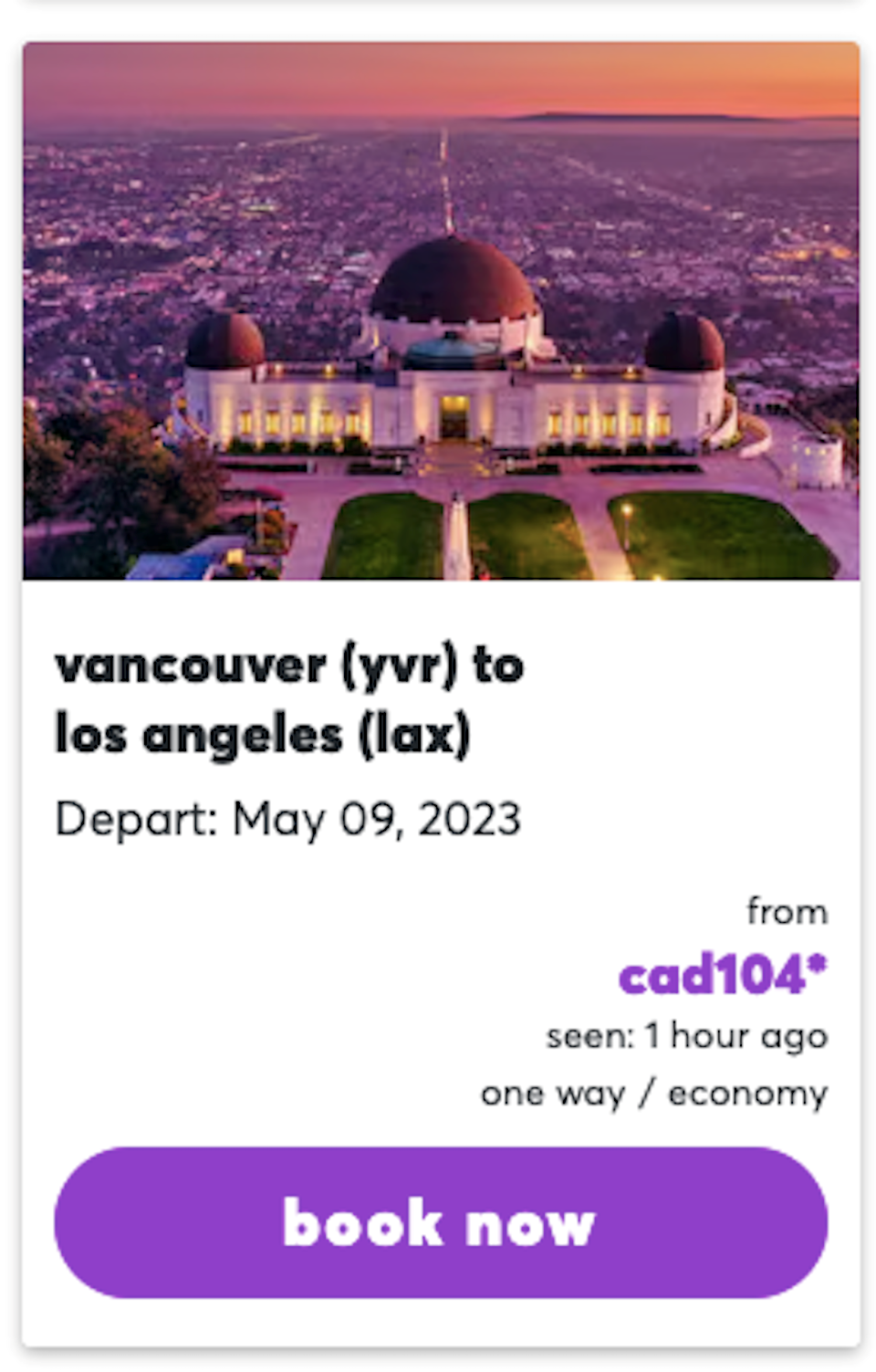 WestJet's low-cost carrier, Swoop, has also slashed prices on base fares to some highly sought-after spots. Its Easter Sale is on now until Friday, April 14 and applies to a few popular routes out of the Lower Mainland.
Discount airline Flair Airlines came under fire recently after nearly 2,000 travellers were stranded in destinations across the country when their flights were cancelled at the eleventh hour following the seizure of four aircraft.
Several people have shared personal "horror" stories with V.I.A. in recent months after flights were cancelled close to boarding and they experienced difficulties getting new flights. However, the carrier continues to offer the lowest prices out of YVR.
You must pay an extra fee for bags with Flair Airlines. You can take a personal item but anything else will cost you, including a piece of carry-on luggage.