If you're looking to dive into warm, hypnotically-blue waters under a cloudless sky while Vancouverties battle tempestuous spring weather, WestJet has a deal that's hard to beat.
Bordering the Caribbean Sea, Cancún is Mexico's most popular tourist destination, offering some of the world's best beaches, vibrant nightlife, Mayan ruins, and a first-class hotel zone known as "Zona Hotelera." Here, visitors will find a range of accommodations, offering everything from basic resorts to ultra-high-end properties that specialize in spa treatments, gourmet cuisine, and butler services.
Residents of the Lower Mainland have no shortage of cheap, direct flight options to cities on Mexico's Pacific coast, with low-cost carriers such as Flair Airlines and Swoop offering return trips to Los Cabos, Puerto Vallarta, and Mazatlan at a steal.
But travellers keen on waking up to awe-inspiring, sparkling teal waters have far fewer options.
Direct flights from Vancouver to Cancún only depart thrice weekly, with options available Sundays, Thursdays, and Saturdays. Due to the limited availability, these flights typically cost upwards of $700, with some options climbing over the $1,000 mark, according to Google Flights.
With this in mind, locals looking to get the most bang for their buck can enjoy the nonstop service at a steal, provided they can be flexible with their dates. For example, a one-way ticket that departs from Vancouver International Airport (YVR) for Cancun International Airport (CUN) on June 10 costs $242.46 with Expedia.
You can use the Google Flights price calendar to select the cheapest date. Select the "nonstop only" in the "stops" filter so that you can view dates that only offer direct flights.
On June 10, only WestJet and Air Canada offer a direct service and you'll see that several other airlines offer one-stop options for the same price.
When you select your flight, you'll be offered several different third-party supplies to book through or directly with the airline. In this case, booking with Expedia was more than $50 cheaper than booking with WestJet. However, there were a couple of "cheaper" options with other third-party suppliers. Be careful when booking with a company you aren't familiar with and be sure to read reviews.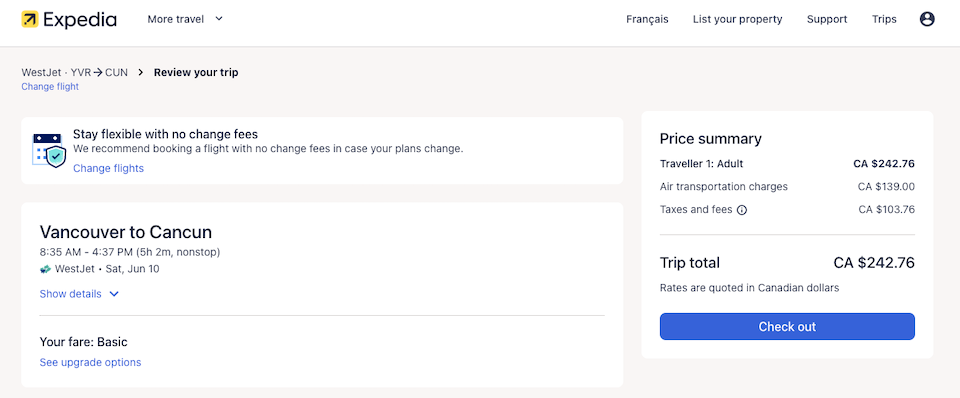 Travellers looking for return trips can book directly with WestJet for as little as $585.44 including all taxes and fees on select dates.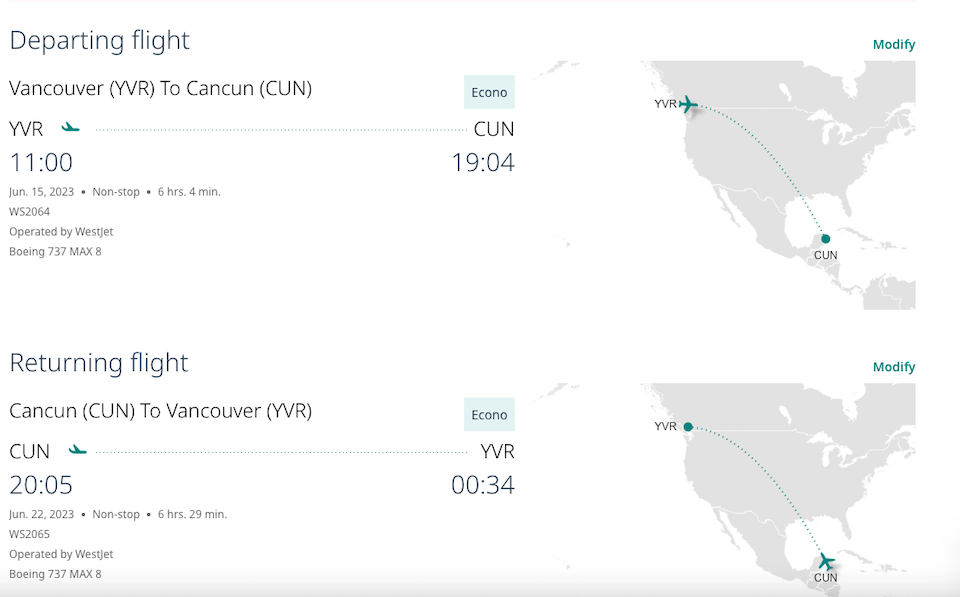 Bargain hunters can find flights as low as $410.96 for round-trip tickets but they will involve at least one stopover. For example, a flight that departs Vancouver on June 6 makes one stop in Los Angeles before arriving in Cancun the following morning. The return flight, which departs Cancun on June 13, makes two stops on the way back to Vancouver in Los Angeles and San Francisco.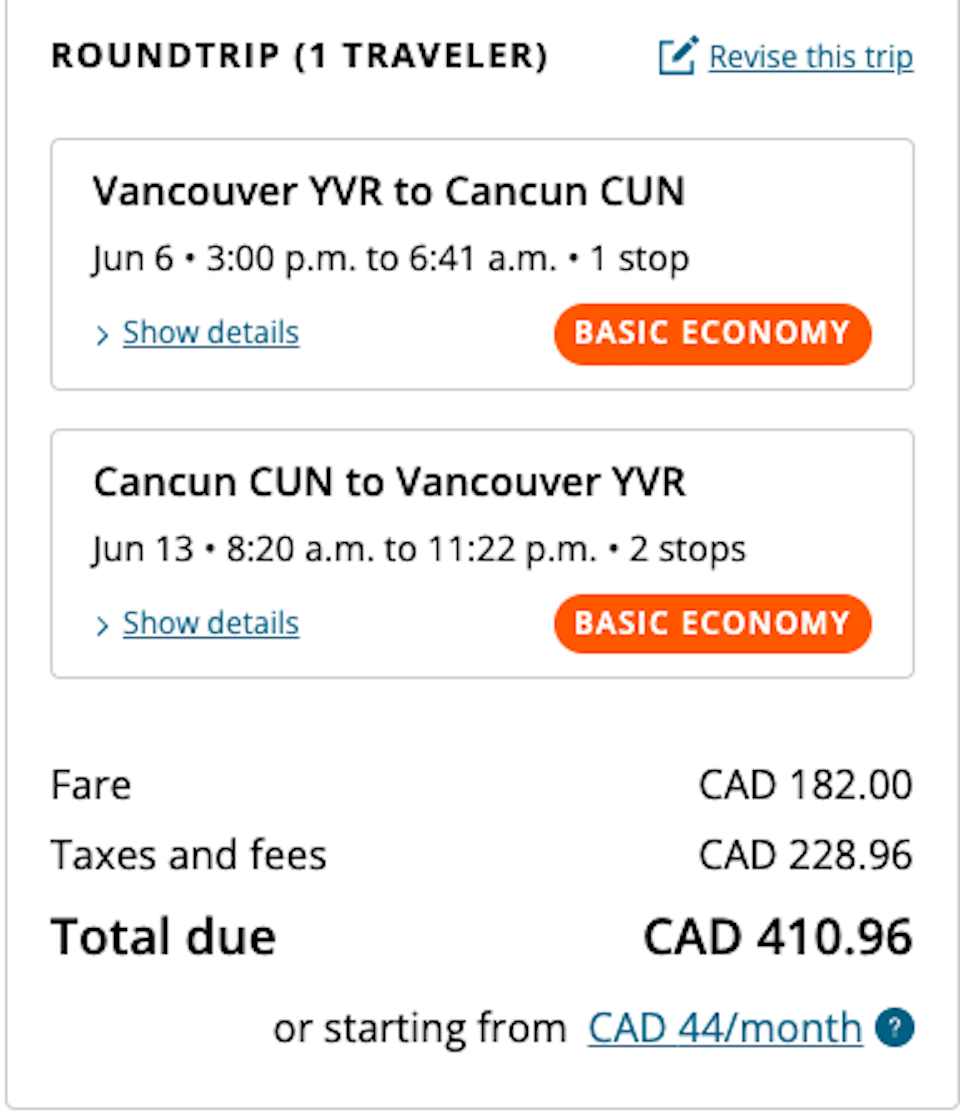 Important considerations with the Mexico travel advisory
Currently, the United States is warning travellers to completely avoid travel to six Mexican states due to increasing violent crime and kidnapping.
While the Canadian government hasn't instated a "do not travel" warning, it advises tourists to avoid "all non-essential travel" to 13 areas across Mexico due to violence and organized crime.
Find out more information about the Mexico travel advisory.