If you've been looking to visit Quebec's largest city this year, Flair Airlines is offering the best deal in Vancouver.
Montreal is known for its expansive range of restaurants and boutiques to suit every taste and budget, as well as some of the best nightlife in Canada. There are several festivals held throughout the year, offering endless things to do. Of course, many people simply love it for its European charm.
If you're looking to travel to the "City of Saints" for under $60 before the new year, there are only a couple of dates available at the ultra-low fare and both are departing this October.
One of the cheap deals departs Vancouver International Airport (YVR) for Montreal's Pierre Trudeau Elliot International Airport (YUL) on Oct. 18, while the other cost-friend trip is on Oct. 25.
In total, these jaw-dropping tickets will get you across the country for only $59 CAD including all taxes and fees.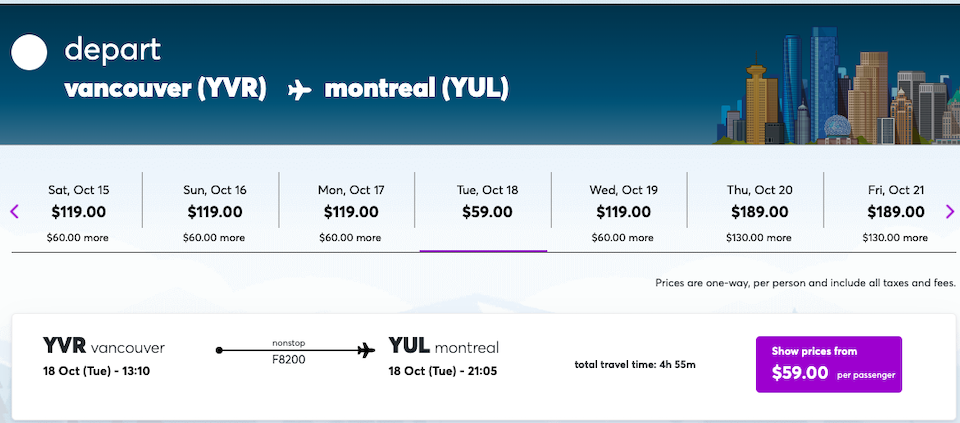 You can book your tickets with Flair Airlines.
What locals need to know about taking Vancouver flights right now
Canadian air passengers need to keep a few things in mind taking flights out of the Lower Mainland.