Metro Vancouverites looking to visit Quebec's largest city have an ultra-low-cost option available this spring.
One-way flights from Vancouver International Airport (YVR) to the Pierre Elliot Trudeau International Airport (YUL) in Montreal typically cost upwards of $120 to $219. However, Flair Airlines has a couple of deals for under $100.
While there aren't any cheap flights available in the next couple of months, there are a few low-cost options starting in April.
For example, a flight departing YVR on Friday, Apr. 21 costs a total of $59 including all taxes and fees, while one leaving a few days later, on Monday, Apr. 24, costs $89 including all taxes and fees.
These cheap flights to Montreal are anomalies for the foreseeable future with the low-cost carrier, as tickets on dates leading up to and following them typically cost upward of $200.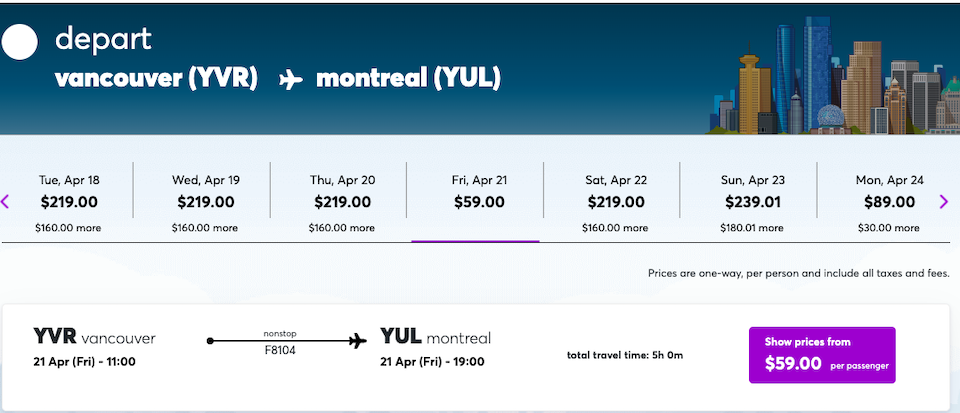 While Flair Airlines has some of the lowest prices available for flights, you must pay extra for all bags. You can take a personal item but any extra baggage - including a piece of carry-on luggage - will cost you.
Montreal is known for its expansive range of restaurants and boutiques to suit every taste and budget, as well as some of the best nightlife in Canada. There are also several festivals held throughout the year, offering endless things to do. Many people simply love it for its European-like charm.