Locals looking to take a bite out of the Big Apple on the cheap have several options to choose from this spring.
Whether it's a unique shopping experience in Soho, a massive slice of foldable pizza in Brooklyn, or simply getting lost in the vibrant lights of Times Square, New York has something for everyone.
While JetBlue, a New York-based, low-cost carrier, is the only airline that offers direct, return service to John F. Kennedy International Airport (JFK) from Vancouver International Airport (YVR), a couple of airlines offer bargain options to Newark Liberty International Airport (EWR) and LaGuardia Airport (LGA) in Queens.
Canada's largest airline offers direct flights to Newark from Vancouver for a steal, with one-way options for as little as $268.06 including taxes and fees. You can use the Google flights price calendar to find the cheapest dates and booking options, which happen to be direct with Air Canada for several dates in June. It is always preferable to book directly with an airline than through a third-party supplier.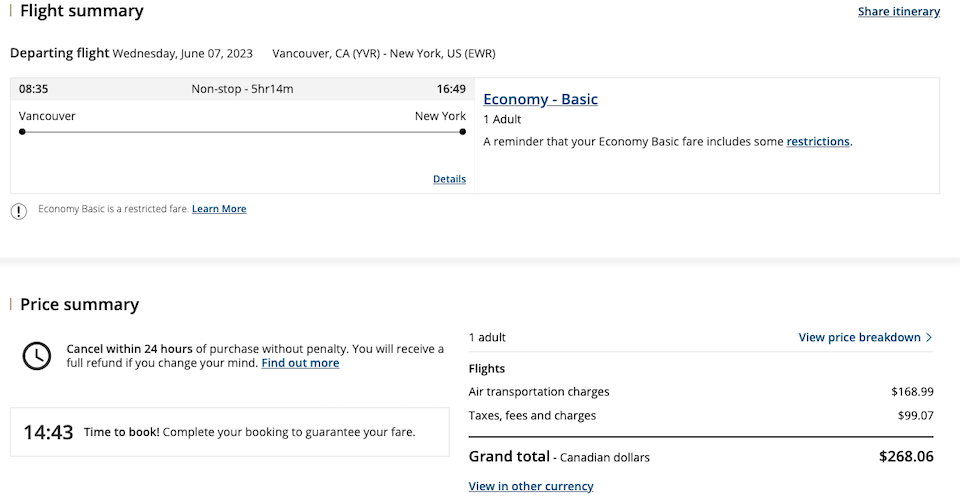 Return trips connecting Vancouver and LGA start for under $500 including all taxes and fees.
For example, a trip that departs YVR on June 7 and returns from LGA on June 13 costs $472.73. However, this trip includes one stopover on the outbound journey and two on the inbound.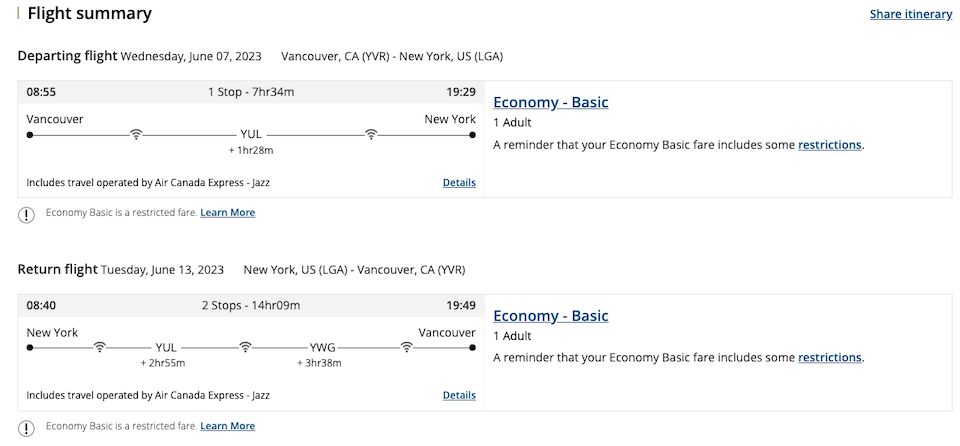 But travellers who aren't keen on stopovers have a couple of low-cost options with direct flights.
Air Canada and United Airlines offer return trips with direct flights on the aforementioned dates starting for as little as $536 including all taxes and fees to EWR.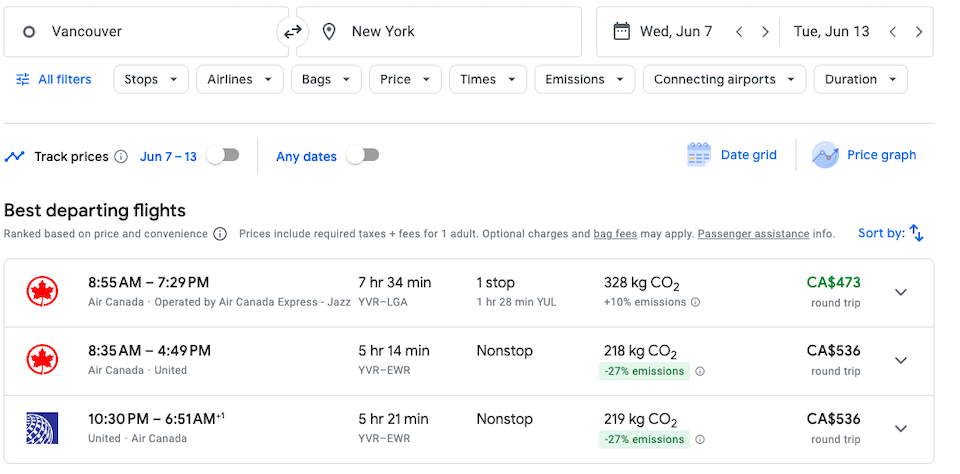 Vancouver flights into John F. Kennedy International Airport in New York
Metro Vancouverites who want to fly directly into JFK also have an affordable option with direct service through JetBlue, with return trips starting at $677.
Keep in mind, however, when you navigate off Google Flights to JetBlue's website, the price will appear significantly cheaper because it is priced in U.S. dollars. Google's price reflects the approximate Canadian conversion.

JetBlue operates flights between YVR and JFK daily; the flight departing from Vancouver is a red-eye option while the New York departure is in the evening.
The airline has five different fare classes, as well as two memberships. For members, the rules for each fare class will change, allowing for more flexibility and inclusions than other guests. The fare classes are Blue Basic, Blue, Blue Plus, Blue Extra, and Mint.