Travellers hoping to visit Hawaii this year still have several low-cost opportunities — and they aren't only to select cities.
Whether you're hoping to visit Maui, Oahu, the 'big island,' or Kauai, there are multiple date combinations available in 2022. While travelling right around the holidays is expensive, there are many low-cost options in December. Best of all, these deals include direct flights.
Folks looking to visit the peaceful shores of Maui get the best bang for their buck on any of the routes from Vancouver International Airport (YVR) to the tropical state.
There are several flights in the $320 CAD to $340 CAD range departing in October and through November. In fact, flights departing Vancouver en route to Kahului Airport (OGG) fall under the $400 range until about Dec.10.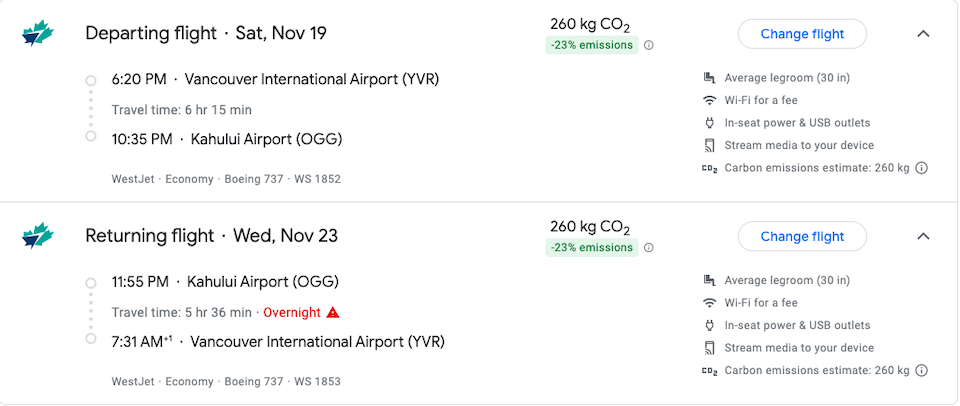 Not only is Honolulu famous for its breathtaking, crescent-shaped beach, but it also offers incredible nightlife, shopping, and dining.
But travellers looking to score a lower fare to the popular destination will have to be a little more patient. Ticket prices to Hawaii's capital don't drop below the $500 CAD mark until late November.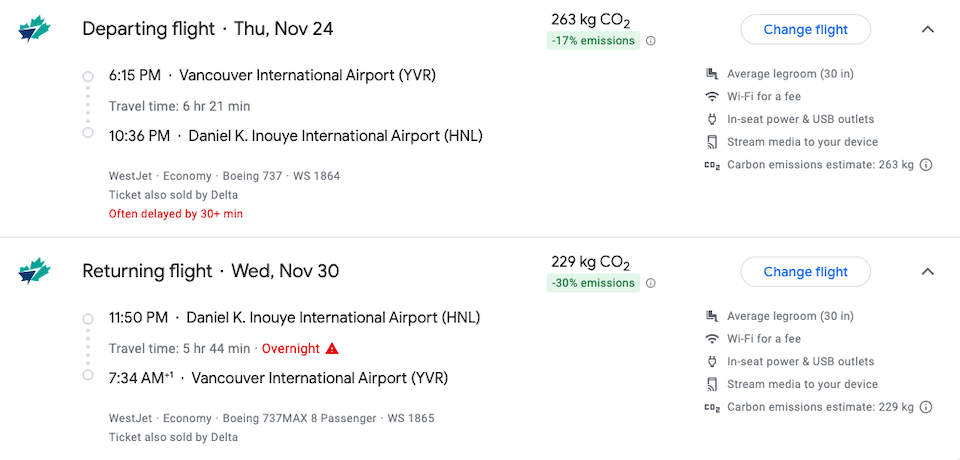 Surprisingly, however, the deals to Honolulu get even sweeter on select dates in December, with some of them even falling under the $400 CAD mark.

Vancouverites looking to visit Hawaii's fourth-largest island have a great deal of flexibility if they leave toward the end of November or the first half of December. There are a couple of Kauai deals just over the $400 CAD mark at the end of November, while several other dates at the beginning of December offer trips under $430 CAD.
Kauai is known as "the garden isle" because much of its surface is covered with lush, tropical rainforest.

Folks looking to visit Hawaii's big island have several low-cost options to choose from in 2022. The best deals out of Vancouver depart after the first week of December, with several return trips for around $363 CAD including all taxes and fees.

Tips on taking Vancouver flights to Honolulu and the Hawaiian Islands this winter
Hawaii offers a range of natural gems to explore on each of the islands as well as many places to dine, shop, and catch live shows. From the Mauna Kea Summit to the massive, approachable populations of manta rays, the rich history of Lahaina to the stunning Waikiki Beach, the islands ooze tropical beauty.
Air passengers travelling from YVR to the United States may now reserve a place in line at security screening.