Flair Airlines is offering reduced prices on Vancouver flights as part of another massive sale.
The discount carrier is taking 100 per cent off base fares on flights between Alberta and British Columbia for travel between Oct. 25 and Dec. 14, with blackout dates from Nov. 10 to Nov. 14. Use the promo code "100OFF" to take advantage of the deal; it ends at 10:59 p.m. on Friday (Oct. 21).
A one-way, direct flight from Vancouver International Airport (YVR) to Edmonton International Airport (YEG) on Nov. 5 is already a low-cost option, at $34.46 CAD including all taxes and fees. With the discount, however, the already temptingly low fare falls to just $19.92 CAD including all taxes and fees.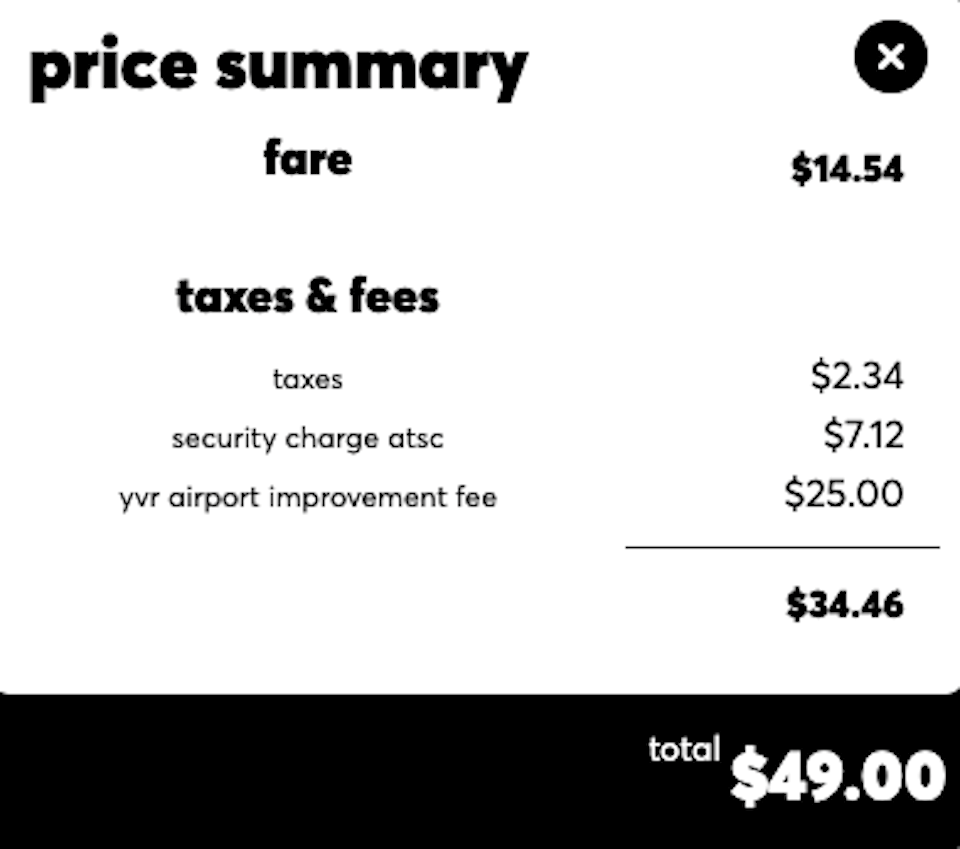 If you are flexible with your departure airport, the deals are even sweeter heading to Edmonton from the Lower Mainland. The Abbotsford flights are a tremendous steal already, at $19 CAD including all taxes and fees. With the promotion, that price drops to just $7.48 CAD including all taxes and fees.
Flair shows the discount as wildly higher than it regularly sells the flights in its "price summary." The deals offer some of the lowest fares on the market but the discount from the regular price is not as drastic as this makes it out to be, albeit they are over 50 per cent in several cases.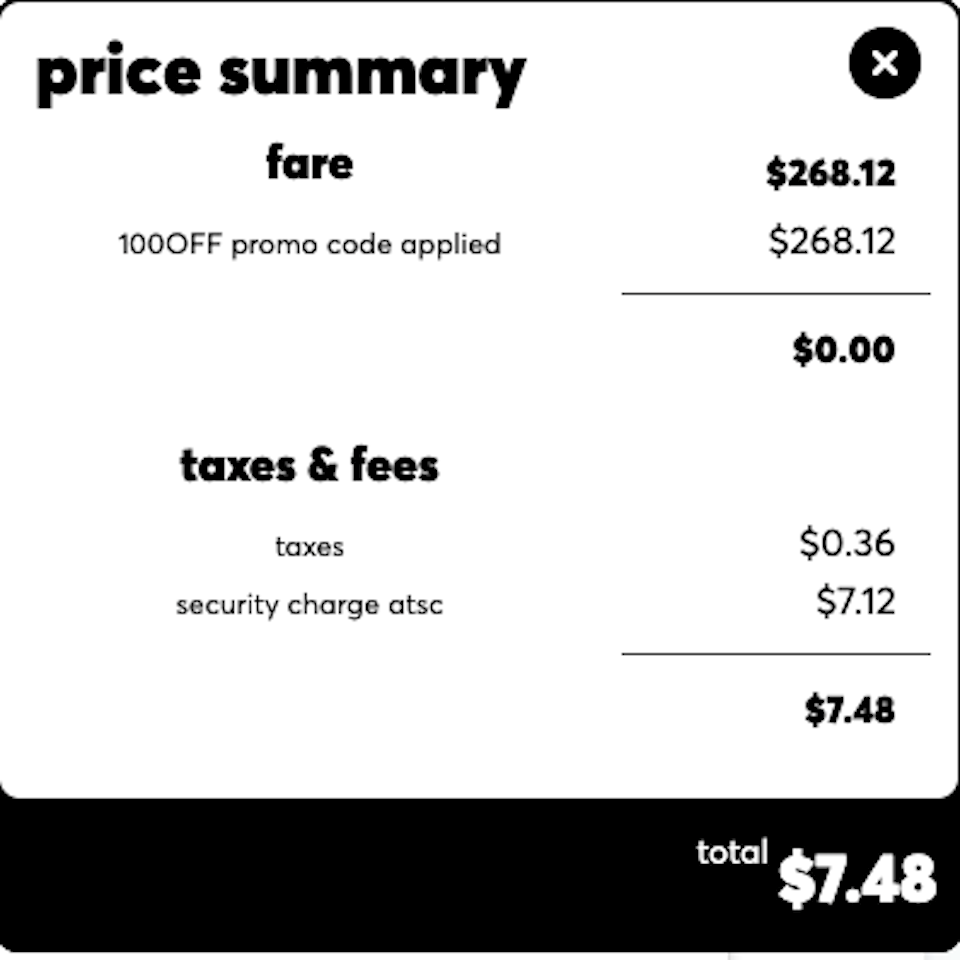 Take advantage of more deals on cheap Vancouver flights
The Canadian discount carrier is also currently offering 100,000 seats for $49 CAD or less for a limited time. The seat sale applies to numerous routes for cities across the country.
One of the cheap flights included in the massive sale is a one-way ticket from Vancouver to Kelowna for only $13 CAD including all taxes and fees.
But there are still some great deals available for other popular routes, such as a jaw-dropping ticket from YVR to Toronto's Lester B. Pearson International Airport (YYZ) on Oct. 16 for just $69 CAD including all taxes and fees.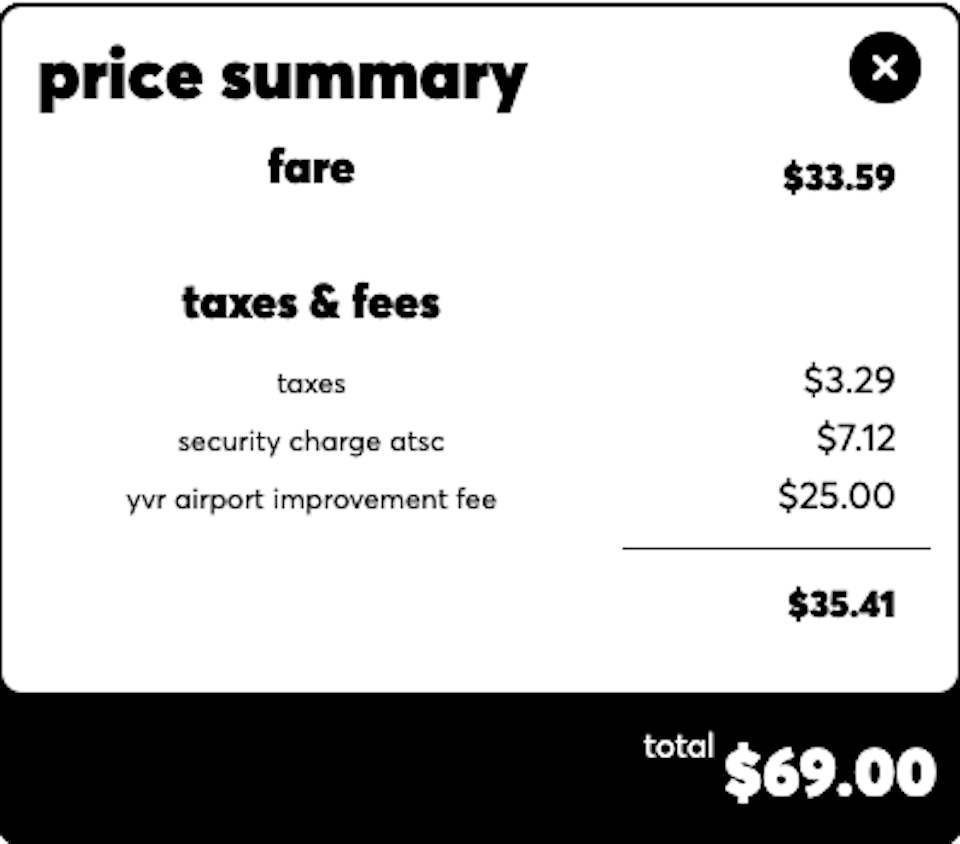 The budget airline offers deals on flights south of the border, including one-way tickets out of Vancouver to Los Angeles for $99 CAD.
Keep in mind, however, that you must pay extra for bags with Flair Airlines. You can take a personal item but any extra baggage will cost you.
You may also want to consider that numerous people have had flights cancelled by the low-cost carrier in 2022. While last-minute flight cancellations have improved, this is still a risk.