Locals looking to soak in awe-inspiring views of the Eiffel Tower have a few affordable options this fall.
If you recently binge-watched Emily in Paris (or you simply want to dine in some of the world's finest restaurants, soak in awe-inspiring architecture, and see some of the most famous works of art worldwide) a ticket to the "City of Light" might be just what the travel doctor ordered.
Vancouverites can typically expect to pay anywhere from $800 to $1,000 CAD for a round-trip ticket to the French capital. However, there are several travel dates in October that offer return service for under $700 CAD including all taxes and fees.
For example, a flight that departs Vancouver on Sept. 28 and returns from Paris on Oct. 7 costs a total of $692.06 CAD including all taxes and fees. Icelandair offers the low-cost option with only one stop in either direction, too. There's only one layover in the airline's hub city, Reykjavik, for one hour and 40 minutes on the outbound and return flights.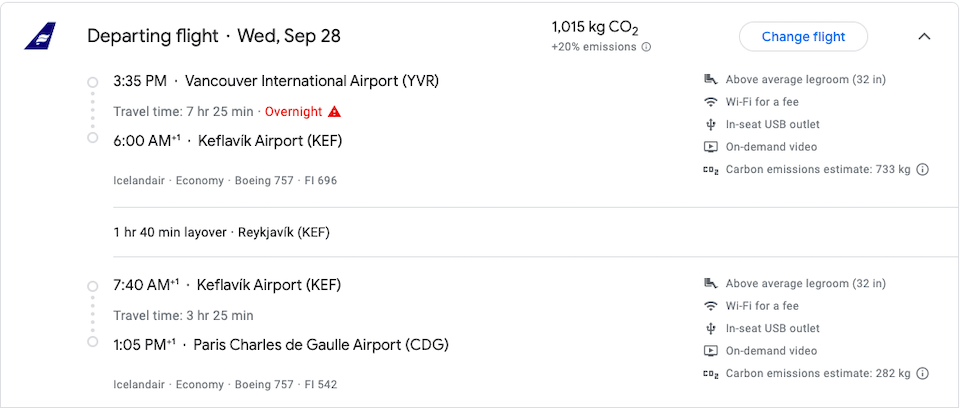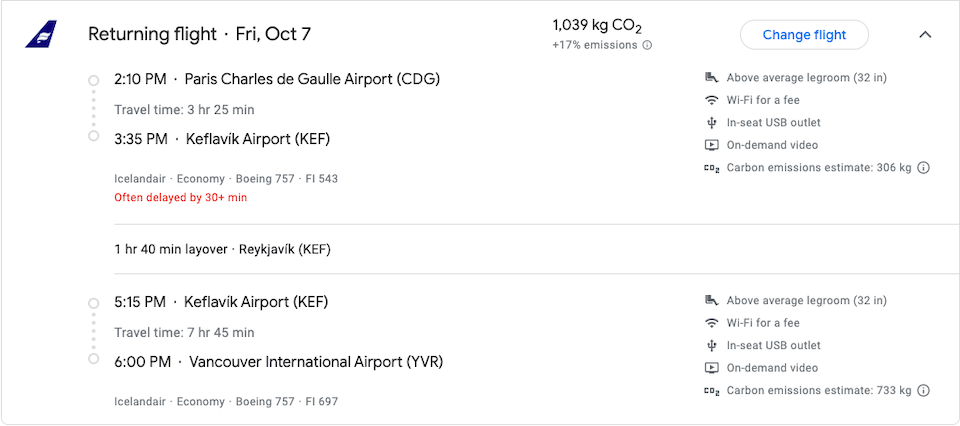 Discover the magic of Paris
Known for its jaw-dropping architecture, incredible art galleries, and rich history, Paris offers a multitude of things to see and do. What's more, France's capital city is also known as a gastronomic paradise. From fluffy pastries to rich chocolate desserts, ratatouille to escargots, the city offers a vast array of tastes that will satisfy even the most discerning of palates.
You can view some options for the October travel to Paris, France online with Icelandair.
Metro Vancouver residents: What to know about travel right now
Canada dropped its coronavirus testing requirement to enter the country but many health restrictions remain in place following the federal government's announcement.