Whistler's third annual GO Fest (the "Great Outdoors" festival) took place this past weekend, so as I do love Whistler and the outdoors I took my small family up to check it out. The resort town is a destination we've made a ritual of visiting mostly during the summer months as we're not big on skiing or snowboarding, and the greenery and fresh air isn't the only thing that keeps us coming back. I mean it's a big part of it, but there are a myriad of things to do beside admire the beauty of the place. There are 11 major events happening there over the next few months - including Crankworx and the Whistler Village Beer Festival) - so there's always something going on. Below are a few things we got into over the weekend which can serve as a bit of a guide of things you might want to consider checking out while visiting this summer.
1. The Drive
Just the name of the Sea to Sky Highway is beautiful, and it delivers on that name. With numerous marked places to catch a view, there are also some that aren't as obvious. The one I recommend is Brandywine Falls. Pull over at this exit, walk 500 metres and you see this (below)!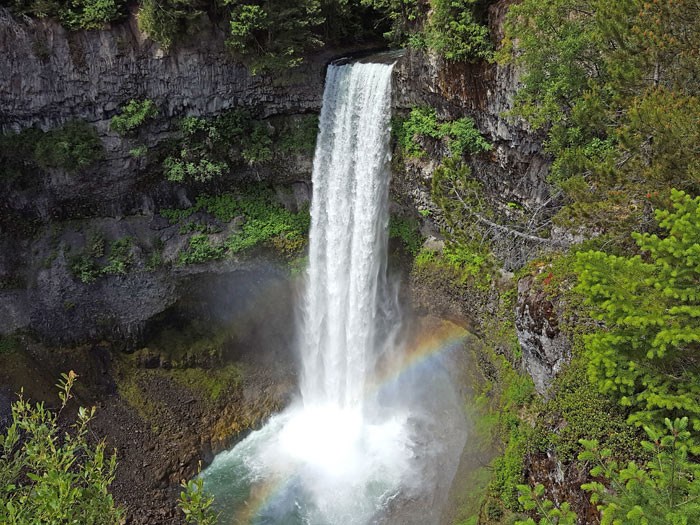 2. Dining at Araxi
One of (if not the) most award winning restaurants in town, and certainly one of the best I've been to in BC. This gem is located right in the centre of the village, likely steps from the hotel you'll be staying at (we chose the Pan Pacific Whistler Village Centre this time around). If you've got a couple of hours go for the tasting menu!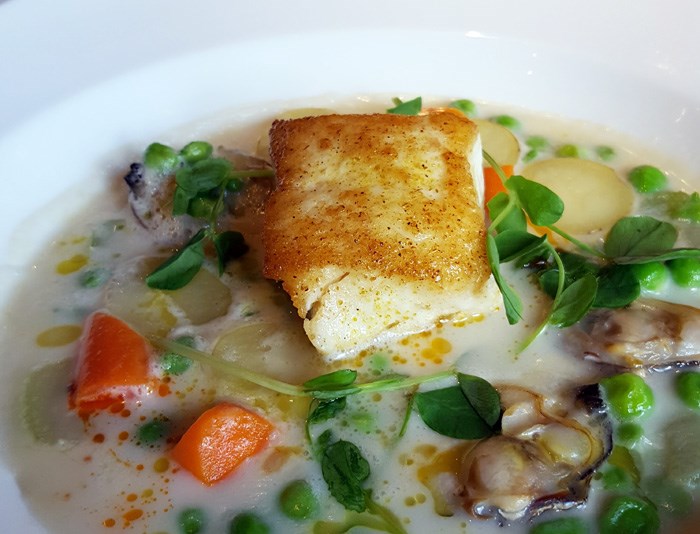 3. The Audain Museum
If you're thinking about going up you might want to go for this place alone. This newly-opened public museum is mostly made up of work that were mostly donated by Vancouver philanthropist Michael Audain, of who it's obviously named after. To view their permanent collection is to look upon a vast number of works from British Columbia artists, from pre-contact First Nations works to the largest collection of Emily Carr works in the same room. Works from Phil Gray, Brian Jungen and Bertram Charles Binning can be seen below, just a few of which will make you proud to be a British Columbian, and feel lucky that we have a collection like this all under the same roof for tourists and locals alike to enjoy. As the story goes, the powers that be in Vancouver had the opportunity to get this museum in the city but they let it slip through their fingers, and Whistler was waiting with a 199 year lease that they granted to the non-profit that opened it up. It's a cringe-worthy tale but as I said it makes a great reason to head up the Sea to Sky for a visit!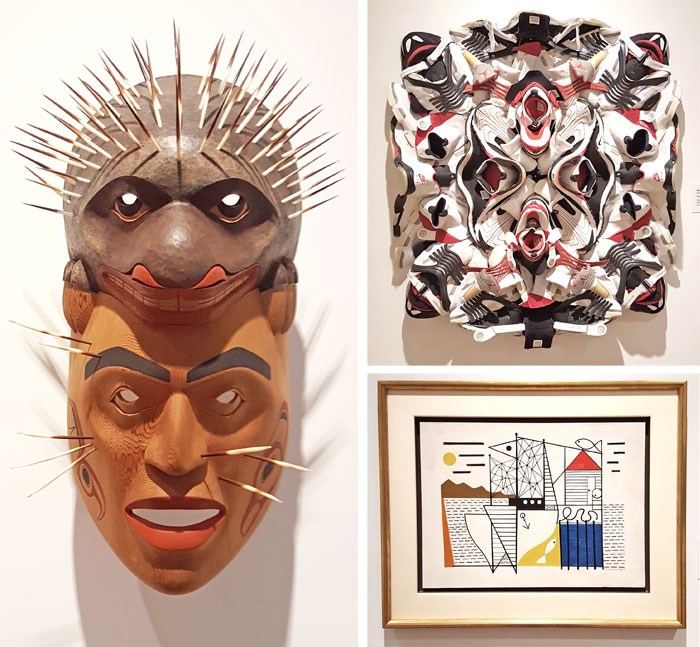 Did I mention that the architecture of the museum itself is perfection, complimenting its surroundings like nothing else north of Squamish? Nice work, Patkau Architects.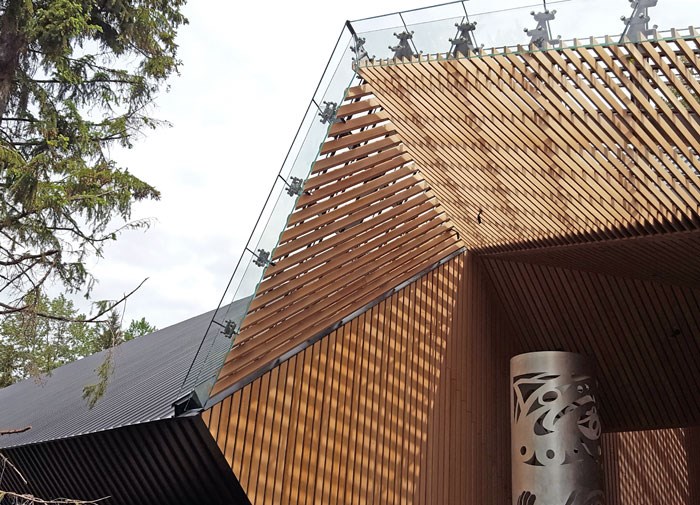 4. Art workshops
If your creative juices got flowing at the museum put them to good use at the Crystal Lodge private art gallery just down the way. They hold regular workshops in basket weaving and more. We took a sculpture class and turned the pieces of clay on the left into the bears on the right, with instruction from a pro.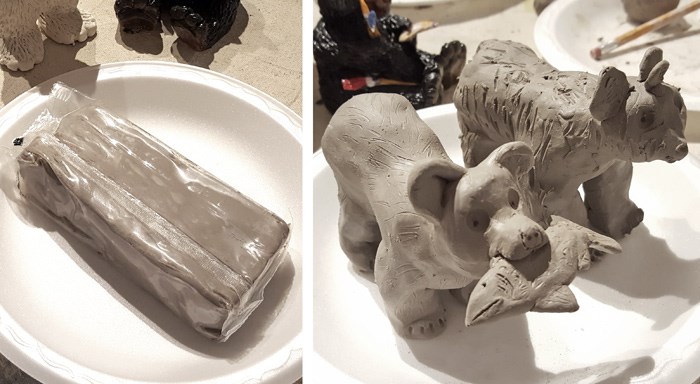 5. Live music
Dan Mangan put on a free show right in the middle of the village while we were there, and many of the other festivals that roll through offer live acts as well. The kid on the right seemed to be having the best time, along with the superfans who got treated to an intimate show.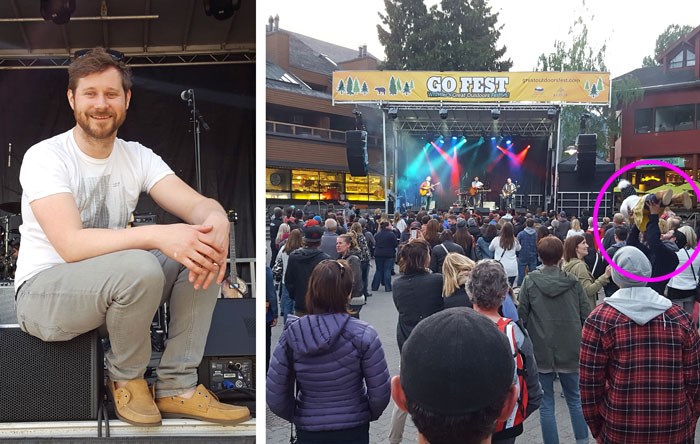 6. The River of Golden Dreams
If you're going to get outside of the village and do just one thing that's really outdoorsy you have to check out the River of Golden Dreams. You rent a canoe or kayaks and then slowly paddle the 5 kilometre river that connects Alta Lake and Green Lake. If you're not super confident you can hire a guide to take you down this... well... dreamy trip. When you're done a shuttle comes and picks you up and brings you back to where you started, or to your hotel (or Araxi!). I've been in a lot of canoes and boats over the years but have never had an experience like this one, where you're immersed in the surroundings of a slow-moving river. It's peaceful yet still challenging and points, and I'd recommend it to everyone who visits.