Located in the 5,668 hectare Lower Seymour Conservation Reserve, Rice Lake is one of the spots I most often recommend to friends who are looking to take a quick afternoon trip out of the city. It's less than a half hour drive from downtown and to get there you simply get onto the Second Narrows bridge, take the second exit after it, go a few kilometres further and find yourself at this place that feels like it's hours from civilization. HERE are directions.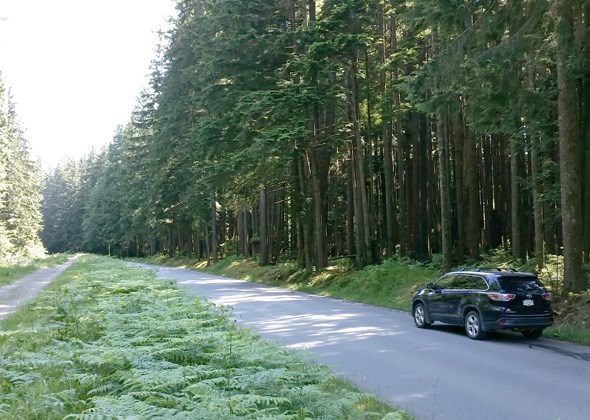 The park is home to 65 kilometres of HIKING TRAILS and the one that takes you to Rice Lake is less than a hike and more of a 10 minute stroll from the parking lot. We tend to go off the trails a little bit when we visit (my little family and I have driven here twice in our Highlander Hybrid in the last month), and as I said it really feels like you're in a remote spot even though you're just a few minutes from a Starbucks and walking distance to Capilano University. Don't go too far off the trails though, okay? Or, if you do plan to, make sure you're prepared in advance using THESE TIPS from the North Shore Search and Rescue.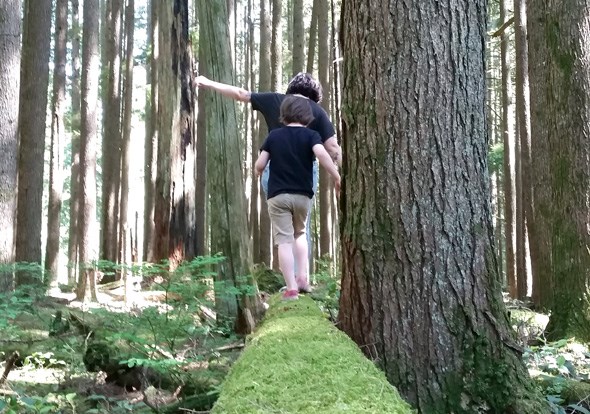 If you've got a fishing license you should definitely throw a line in as the Freshwater Fisheries Society of BC keeps it STOCKED with rainbow trout and March to June are the best months to get lucky and reel one in.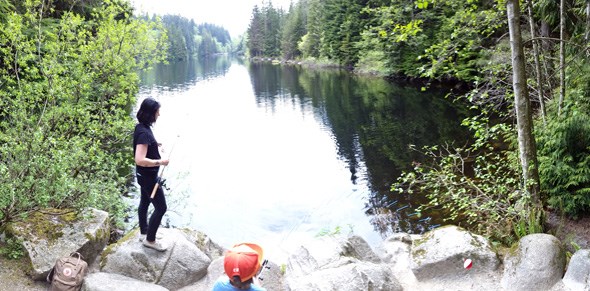 And so you're looking at this place and you're wondering "What the heck does this have to do with Ice Cube and why are you claiming this is his favourite Vancouver lake?!". Well, I don't know if you remember the family comedy Are We Done Yet that he starred in back in 2007 but they filmed scenes of that flick here - specifically the ones where he's fishing off a pier with his stepson (below left) and another where he fishing from a kayak (below right). Both scenes end up being slapstick gags where Cube goes for a dip/falls in the lake (which, for the record, you aren't allowed to do when you visit - no swimming allowed).

Two really awesome things came of this film. One was that the pier that appeared in it wasn't there previously so the crew built it. They took the floating part of it out when the wrapped but ended up leaving the viewing platform shown below, which offers a pretty great vantage point of the lake as you first walk in on the trail. Up until this year it actually had a sign on it that said it was a gift to us from Ice Cube and the film (where it was is circled in the photo below) but somebody seems to have walked away with it.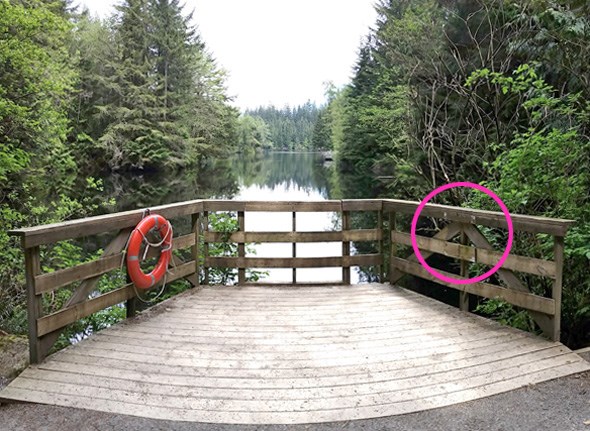 The second awesome thing that we got from this film was the hilarious internet meme that includes a frame of Cube fishing on Rice Lake, which is a comment on his career arc which went from his performing as a gangster rapper to starring in family films like this one. Considering the latter netted $58,388,068 at the box office and he's done a string of similar ones, I think we all know who's really laughing.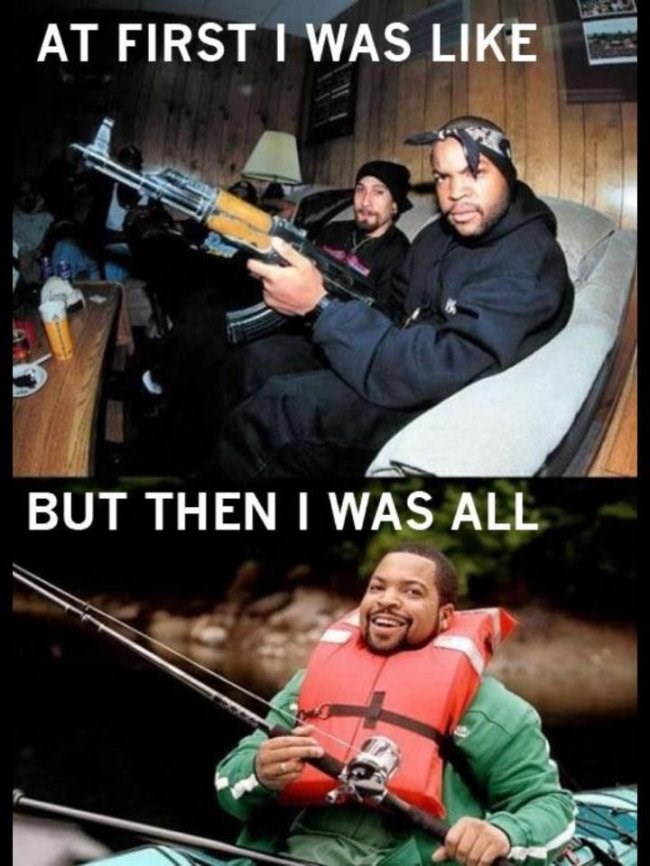 Okay okay, we're still laughing too, but this was a win win!