A rifle-toting man evaded police Tuesday night after triggering a lockdown at Royal Columbian Hospital.
The incident began at 10:20 p.m. when the New Westminster Police Department got a call about a man carrying a rifle in the area surrounding the Sapperton SkyTrain station. Police say they also received a report that it seemed that the man intended to sell the rifle.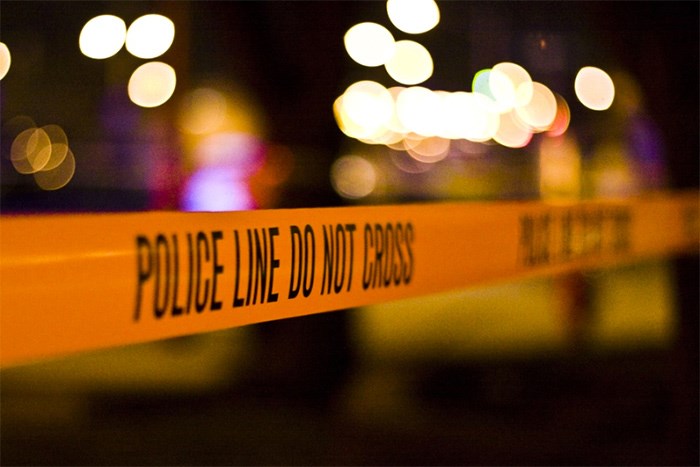 The man was then spotted entering Royal Columbian Hospital near the facility's underground parking lot, and so police set up a "containment area" around the hospital, according to Sgt. Jeff Scott.
The hospital was placed on lockdown while officers from the police department, Transit Police, Coquitlam and Surrey RCMP along with the Integrated Police Dog Service searched the hospital, he added.
Nearby parking garages were also searched.
"An extensive search of the hospital and surrounding parking garages was conducted to ensure the safety of staff and patients; however, the male was not located," read a press release.
Investigators are now looking at surveillance footage to determine what happened.
"Our investigation into this incident continues," Scott said in the release. "It's with good reason that the safe transportation of firearms is a matter we take very seriously. We're asking for public assistance in passing along any information, including photo or video footage they may have of the suspect."
In a statement from Fraser Health, the health authority confirmed that access to the hospital had been restricted for about an hour-and-a-half from 11 p.m. on Tuesday to 12:30 a.m. Wednesday while police conducted their search.
"Occasionally, we must restrict access to a hospital to ensure the safety and security of staff, patients and the public," read the statement.
"Last night's issue was resolved quickly, without incident. Patient care was not impacted by this, and the hospital remained fully operational."
Anyone who witnessed the incident or saw the man with the rifle is asked to contact the New Westminster Police Department at 604-525-5411.