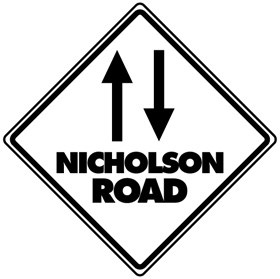 Nicholson Road is an ongoing photo project aimed at sharing and celebrating the different communities in Metro Vancouver. Each week Vancouver Is Awesome will be featuring an image from the previous week, shot in one of the many 'hoods around town in order to draw your attention a little bit outside of the hyper-focus that we usually have on the City of Vancouver.
Metro Vancouver Is Awesome, and you should get out and explore it!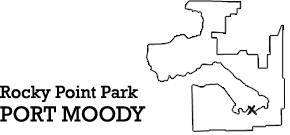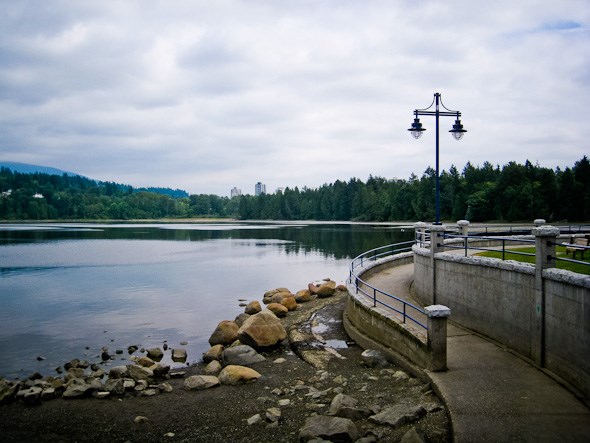 This past Tuesday, I made my way out to Port Moody to visit Rocky Point Park. I was in the area a month ago when they were having the Golden Spike Days Festival, but sadly didn't have enough time to join in on the festivities. So instead, I took note of the park, to make sure I pay it a visit later. And I'll forgive you if at first glance you thought the photo above was taken along the sea wall in Stanley Park (complete with a tower or two peeking over the treetops)!
Port Moody is positioned around the end of Burrard Inlet, and as you likely already know, was officially named the western terminus for the Canadian Pacific Railway (CPR) way back in 1879. Note - the CPR was also one of the main reasons the Colony of British Columbia became a province of Canada in 1871, just 4 short years after the Canadian Confederation in 1867 (I'll give you 2 guesses on which day of the year that went down).
Unfortunately, it was soon determined that the geography of Port Moody had insufficient room for expansion, but a bourgeoning new townsite 7km downriver had plenty of space to grow. This was certainly not welcome news to the landowners and investors who had driven up prices to fairly absurd levels in anticipation of the newest and biggest city in western Canada. Story goes that a piece of land at Clarke and Queen was bought for $15, and sold for $1000 the same year (in 1885). And you thought the real estate market was crazy these days...
Port Moody has a pretty interesting history, and this is just a quick introduction. You can easily find out more by venturing out to the City and going for a walk through town. You'll undoubtedly find yourself back at Rocky Point Park at some point; mainly because it's so central, and beautiful. Along with the pier, sea wall, and boat launch, you'll find a pretty massive water park and playground, community centre, skate park, a Boathouse restaurant, and tons of other amenities; even one of 25 air quality data collection stations, which are spaced all over Metro Vancouver. Plus, if any of the railway talk interested you, you'll find the Port Moody Station Museum right at the entrance to the park.
Go visit Port Moody. You'll be glad you did.
The Nicholson Road archives can be found HERE.