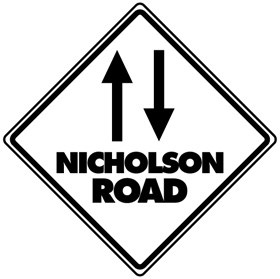 Nicholson Road is an ongoing photo project aimed at sharing and celebrating the different communities in Metro Vancouver. Each week Vancouver Is Awesome will be featuring an image from the previous week, shot in one of the many 'hoods around town in order to draw your attention a little bit outside of the hyper-focus that we usually have on the City of Vancouver.
Metro Vancouver Is Awesome, and you should get out and explore it!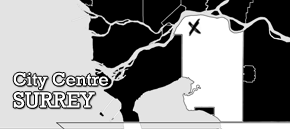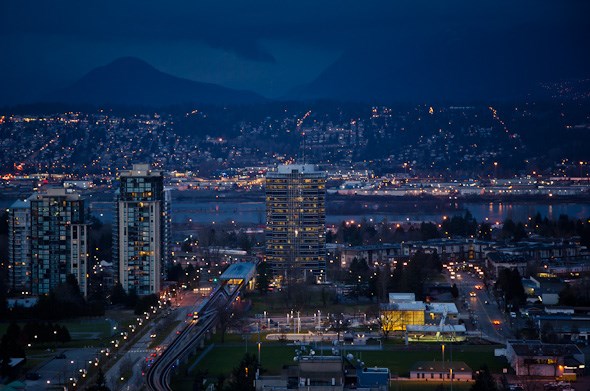 Every now and then I find myself presented with opportunities to see some pretty amazing places. This past week, that meant visiting the rooftop of Bing Thom Architects' Central City tower in Whalley/City Centre, Surrey.
Talk about an incredible view.. you could see everything from up there! Including Coquitlam's Austin Heights neighourhood we visited just last week (the strip of bright lights near the top left of the photo).
A little closer to home, you can see Tom Binnie Park in the foreground just to the right of the skytrain. The park includes the BC Lions Practice Facility, an awesome new covered skate park, and the Chuck Bailey Recreation Centre (which is home to one of the largest digital artworks I've seen in the Metro - Urban Screen). By the way, the rec centre also served as the Games Preparation Centre for the Vancouver 2010 Olympic Winter Games, meaning Surrey earned the right to be called a Venue City.
But facts and tidbits aside, sometimes all I want to do is be still enjoy the view.
Honestly, when you live in Metro Vancouver, there really is no place like home!
Archives of the Nicholson Road project can be found HERE.