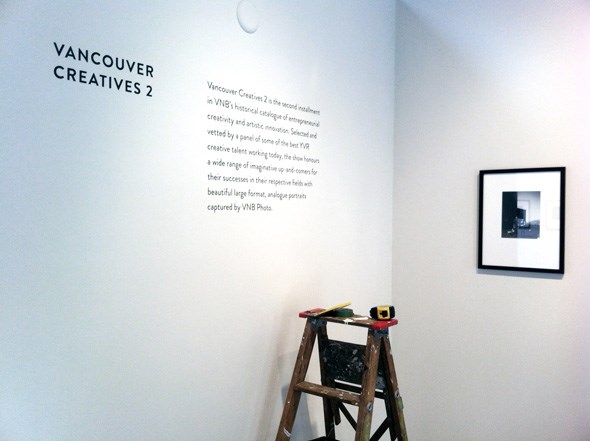 This it it! The 2nd edition of VANCOUVER CREATIVES opens tomorrow at MAKE Gallery following a 6-month timeline that involved dozens of invitational photoshoots to the established Vancouver creative industries portraying 11 prominent figures in representation of the city's leading innovative edge, followed by a 2-month open public call selecting 9 promising laureates all photographed using VNB's adapted Calotype process and 1920s large format camera system to claim Vancouver's present & future cultural and artistic legacy!
The final result is a tightly edited, highly narrative and revealing portfolio of 20 historical portraits meticulously hand-printed and framed as analogue silver-gelatin black-and-white prints now viewable through July 3rd at the MAKE Gallery and opening tomorrow Thursday June 4th from 6:00 to 10:00 PM!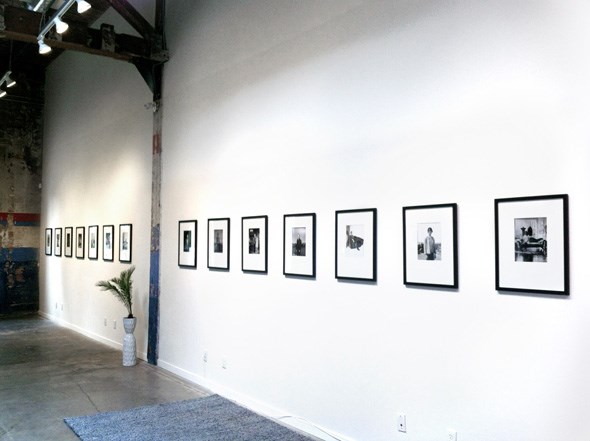 Come and join us in our celebration of Vancouver creativity at large as we bring a 2nd solid brick to the building of the city's thriving artistic legacy with first a series of short talks by our laureates each briefly reflecting on the present and future state of their respective industries, followed by live musical sets by Vancouver-bred electronic duo "Combine The Victorious" (more below), topped off by a themed bar and an exuberant crowd of Creatives with which to mingle and connect in an informal, festive spirit! This is all going down tomorrow at MAKE Gallery at 257 E 7th Avenue (Main & 7th) from 6:00 PM, entrance is FREE to the public for the entire evening so bring your friends!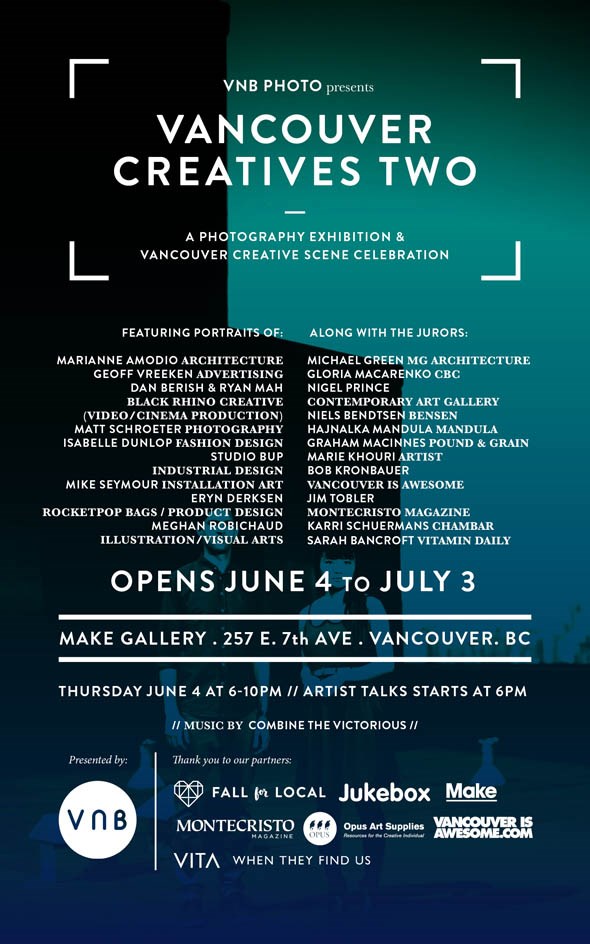 COMBINE THE VICTORIOUS will be performing tomorrow during the opening from 7:30pm for the launch of their 2nd album.  Combine the Victorious formed in Vancouver in 2007, growing from a spirited collaboration between husband and wife: record producer/engineer Mark R Henning, formerly of Pure and Blisterene, and fashion designer Isabelle Dunlop.
[youtube http://www.youtube.com/watch?v=0s0PW0PHhWs]