Hey Vancouver baseball fans,
We're a couple of weeks gone from the excitement of #EVBL2016 #OpeningWeekend and settling in for a long summer of @EastVanBaseball. The games so far have featured everything you'd want from the highest levels of sandlot baseball; big hits, high scores, bean balls, stunning plays, and some of the highest calibre trash talk you'll find anywhere on the Canadian Riviera.
We've got ten games on deck in the month of May. All the action begins at 6PM tonight at Sunrise Park when the Vancouver Isotopes take on the Railtown Spikers. It's gonna be a grudge match you won't want to miss!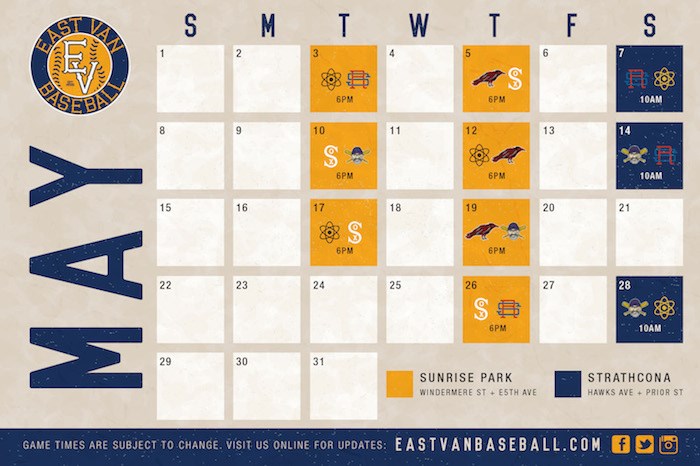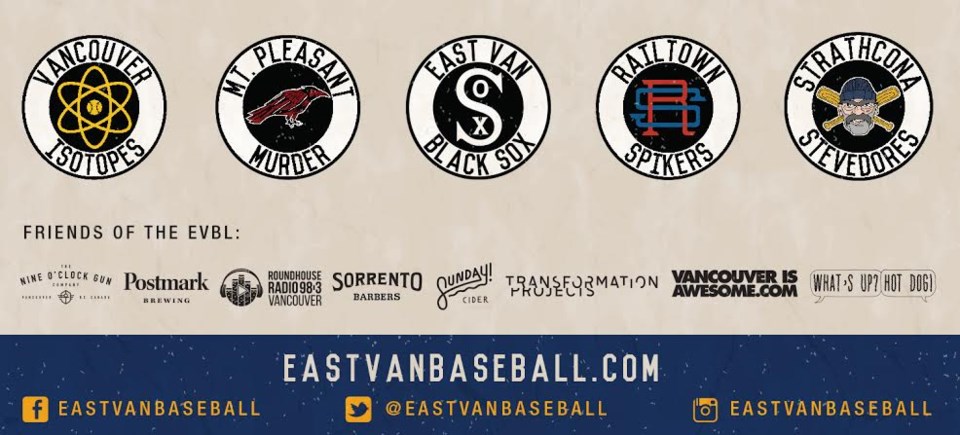 EVBL Schedule design by the talented and lovely, Laurin Thompson.