It's their city, we're just living in it, and our call for City Critters: Raccoons has now come to a close. Below is a gallery of all the entries we received, we're drawing names out of a hat for the winners of the giveaways provided by Keep Shoes and Addict Clothing, as well as a V.I.A. t-shirt pictured middle below. Thanks everybody! Stay tuned later this week for the next City Critter call...

Photos by Bennor McCarthy: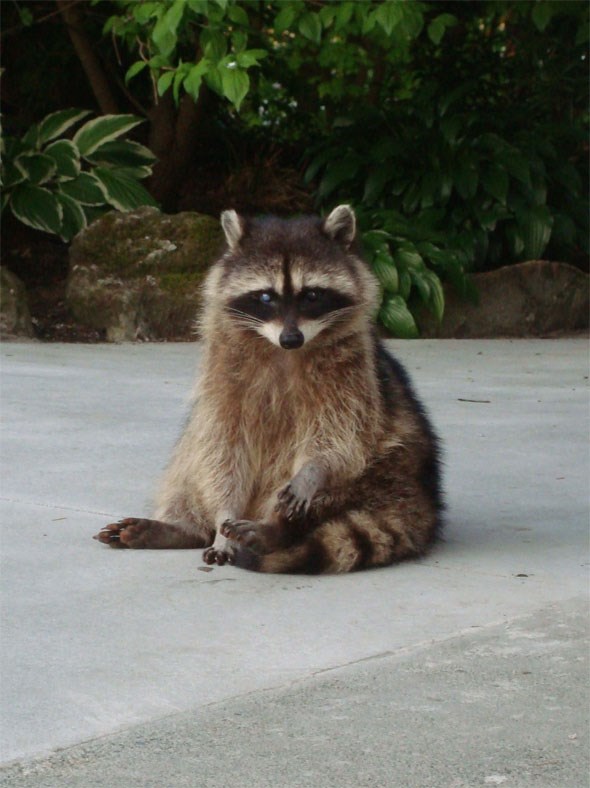 THERE'S MORE ---->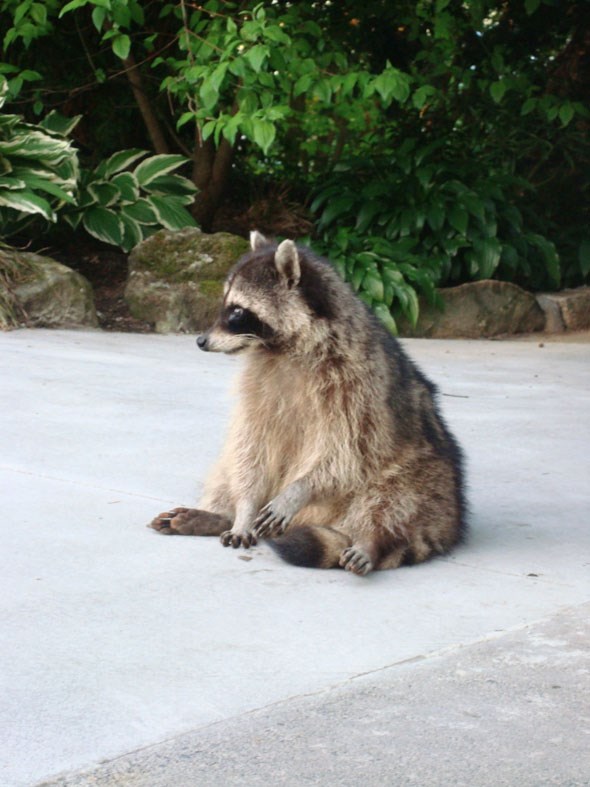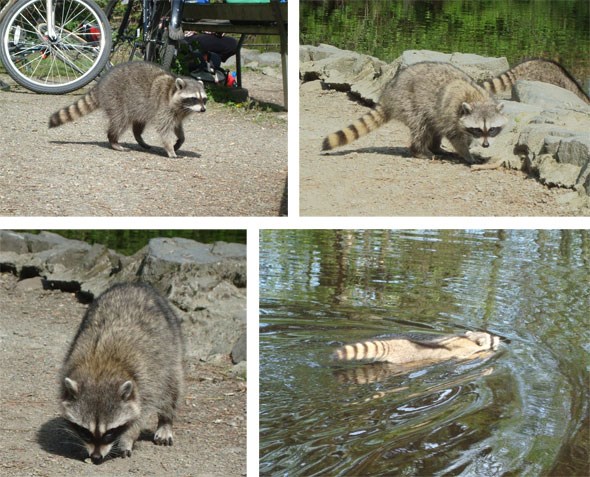 Photo by Adam Hicks: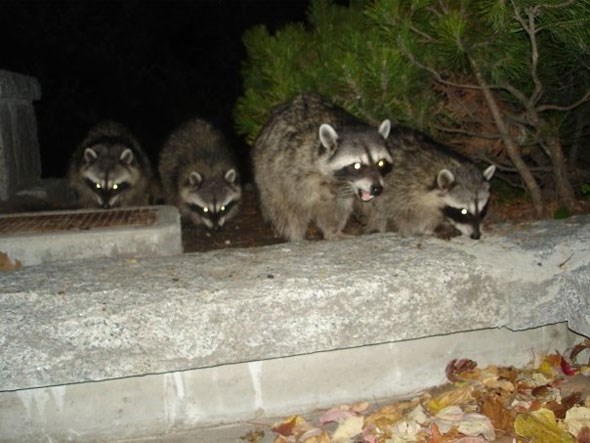 From Janine Prevost:
Hey, here is a photo sequence: Raccoon Eating Out of Nest, High in A Tree. He is a bad boy, laying in the nest to take at bath after eating its contents. I thought it was weird to see one so high up in an empty tree like that, but I guess racoons don't folllow any rules. So cute!!!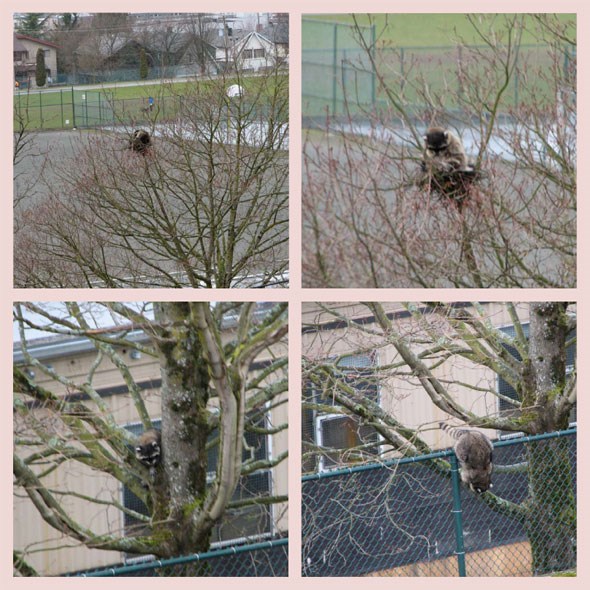 Photo by Jennilee Marigomen: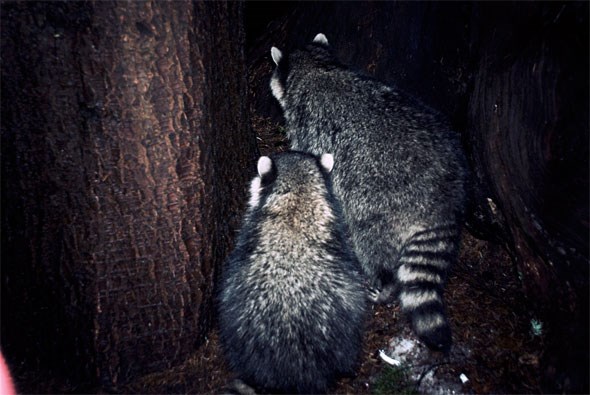 From Helen Eady (www.crossmyheart.ca):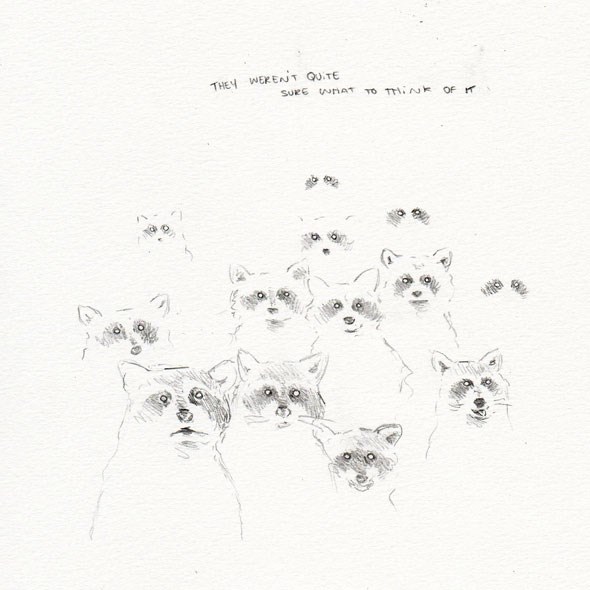 Photo by Greg Papove: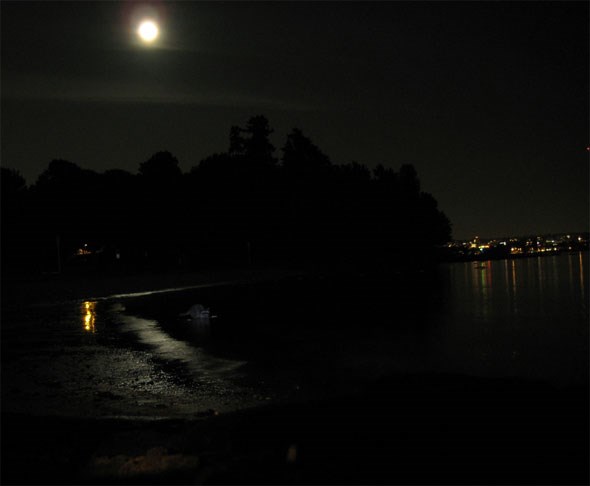 From Nikki Reimer (www.nikkireimer.com):
Caught these 4 guys at Stanley Park on Thanksgiving Weekend. Some crazy tourist was feeding them cat food, which they gobbled up, all smushed together in a nursery, for safety? That's what I group of raccoons is called: a nursery. I googled it.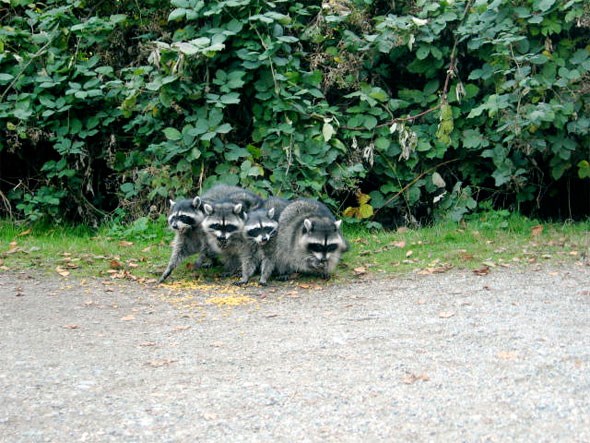 Our original City Critters guy was illustrated by Randy Laybourne (www.lookforwardtothepast.com):