CITY CRITTERS is a V.I.A. project where we're asking you to send in photos and drawings of some of the animals that share their city with us. It's their city, we're just living in it!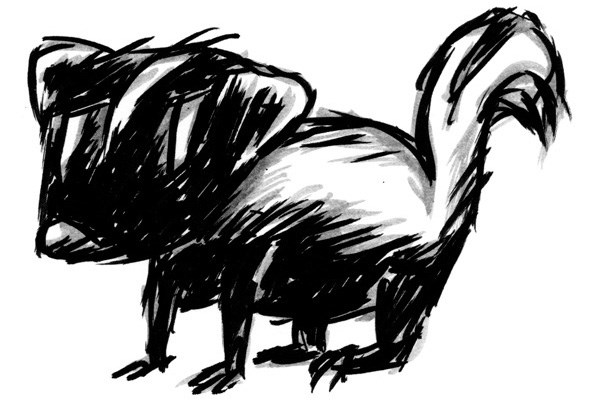 SKUNK ILLUSTRATION BY RANDY LAYBOURNE
Fresh out of hibernation and taking over your hood, the second animal we're looking for is the foul-smelling yet lovable SKUNK! And as an added incentive to get you to share your skunk photos and drawings with us we'll be randomly selecting somebody to receive a prize courtesy of Arc'teryx!

Deadline for entries is July 9th, 2009. All entries are to be sent to critters@vancouverisawesome.com. Only entries submitted by e-mail will be accepted, no physical entries please. Winner will be selected at random on July 10th, 2009 and announced on VancouverIsAwesome.com. All entries will be displayed on VancouverIsAwesome.com! By submitting an entry you are granting us permission to display it on this web site. Winner will be notified by e-mail and can pick up their prize at Livestock on 4th Avenue.