Expect a new kitty once a week because Van City Kitty is back! This week, we meet Nicole's little fuzzball, Dolly Gherkin.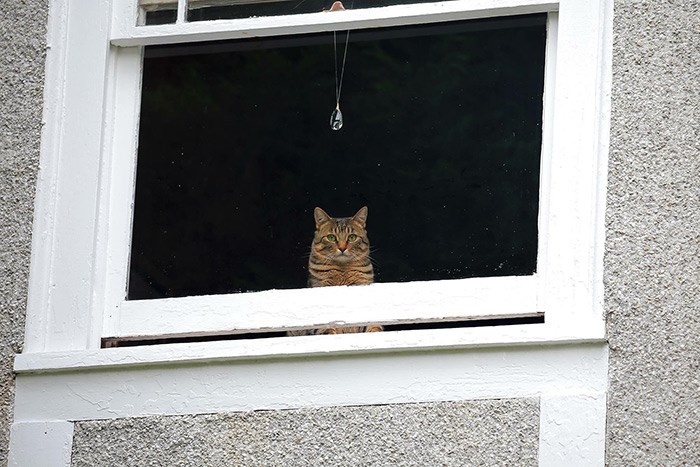 Name: Dolly Gherkin (Baby G, Gherk the Jerk, Baby Dolly)
Breed/colouring: A basketball shaped torbie.
Hood: Mount Pleasant!
Habits: Wrestling with her brother Pickles, eating, running from one end of the apartment to the other, exploring the shower curtain, gettin' crunk on the nip, hurling her entire body into you for cuddles, snorting like a pig when woken up from a nap, chirping at crows through the window, being skeptical of my landlord, placing her butt near your face, awkwardly trying to squeeze herself under the bed if someone knocks on the door... (it is quite a spectacle), and staring at herself in the mirror for extended periods of time.
Your kitty's favourite things: Little fuzzy balls, making muffins out of my sweaters, bicycle pedals, spider stalking, tripping people, covering pants in a thick coat of her fur.
Anything else your kitty might want people to know about them: This little lady was adopted from VOKRA as a companion kitty to another cat. She is named after Dolly Parton and preserved cucumbers. She is remarkably fast for a cat that resembles a brown watermelon and has the sweetest little meows. She has the softest orange belly fur and loves having her belly rubbed. You can follow her and her puffy brother on instagram, the username is picklesandgherkin :)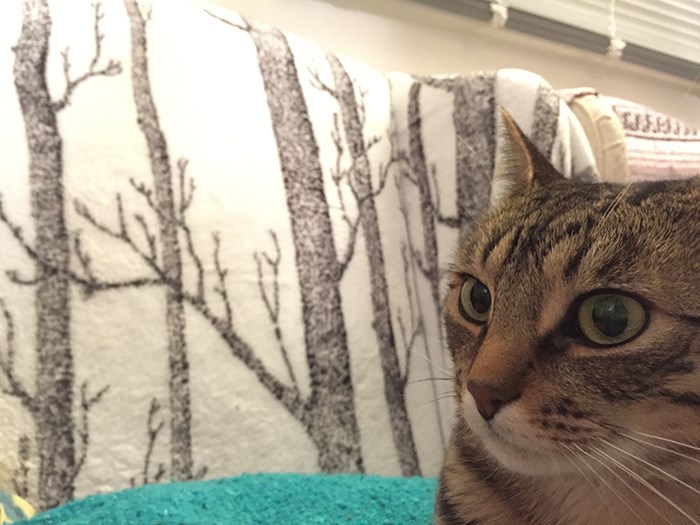 Want your lovable cat featured on V.I.A.?
Send 2 photos along with the following info to vancitykitty@vancouverisawesome.com
– Your cat's name.
– Your cat's breed.
– The neighbourhood your cat calls home.
– Their favourite snack or activities.
– Any other eccentric or excellent information about your cat.