A new kitty once a week! Click here to find out how your cat can appear on Van City Kitty.
Here are the deets on Frank, submitted by VIA reader : Lisa Parker!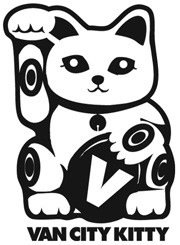 Name: Frank
...
Breed/Colouring: Orange
...
Hood: Gastown
...
Habits: Frank is a nosy cat. He likes to spend a lot of time on the balcony trying to look into the neighbour's places (and he prefers the litter box to be on the balcony; he likes to poop with a view.) He is a classic old man: Doesn't like the morning, wants his food immediately, isn't really keen on things changing, and loves paper (to sit on.)
Hangouts: The balcony, the litter box, sleeping ON his person's pillow, sleeping with his legs sprawled out, his cardboard scratcher, and on top of the stylish cat tree, bought for an incredible amount of money (this act pleases the tree purchaser.)
Favorite Things:  Eating his sister's tuna
Other Info: Frank joined the family from the Richmond Animal Shelter. The family didn't initially know the extent of his health issues, but they now have his heart condition and hyperthyroid under control.
He is a real gem, has the patience of a king, and it is a million laughs to see Frank and Judy stalk the pigeons on the balcony for hours...
Frank's sister, Judy was featured on VIA back in 2010!
Soft focus makes this appropriate: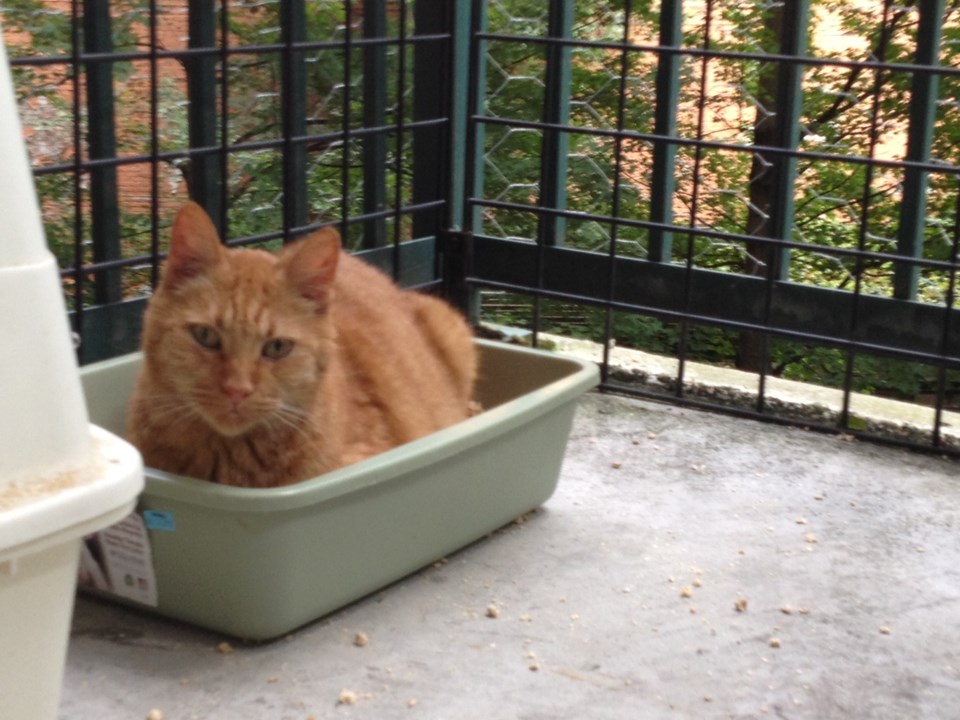 Drunk on the sweet taste of stolen tuna: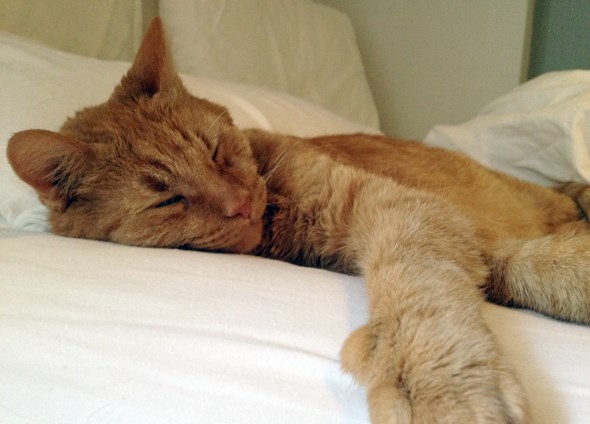 If you're interested in adopting a pet, check out our monthly Van City Kitty Take Us Home editions (most recently or here or here .)