A new kitty once a week! Click here to find out how your cat can appear on Van City Kitty.
Here are the deets on Maldon, submitted by VIA reader Kat O!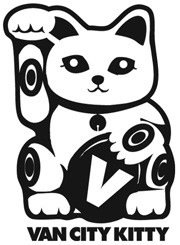 Name: Maldon
Breed/Colouring:  He is a big 'ol ragdoll - mostly black with a hint of brown tabby markings and blonde splotches.
Hood:  East Van
Habits:  Meowing until he gets what he wants (food or a good brushing), watching dogs from up high on his scratching post, cuddling with his sister Olive, and being a diva.
Hangouts: Outside on a comfy chair,  his bed in front of the window, in his parents bed, and on any black clothes on the floor.
Favorite Things:  Sunbathing outside, being brushed and eating.
Other Info: Kat tells us "Maldon is mainly an indoor cat due to his defense mechanism of lying on his back and kneading the air when threatened."
Always ready for his close-up: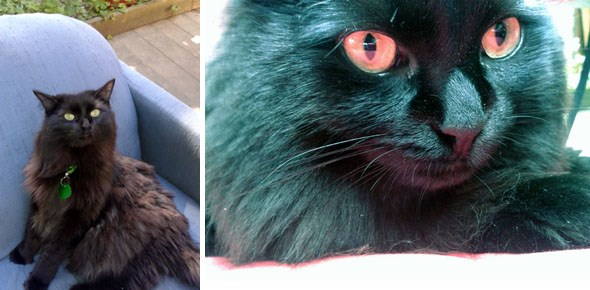 If you're interested in adopting a cat, check out our monthly Van City Kitty Take Us Home editions - last time was Gwendolyn, click here to meet her!