A new kitty once a week! Click here to find out how your cat can appear on Van City Kitty.
Every month we feature a few of the many kitties in the lower mainland waiting for a forever home. These five kitties were lucky enough to meet Vancouverite; Sara Ahmadi from Hastings Veterinary Hospital. Sara traveled to Avsallar, Turkey to help the many cats who struggle daily there. These kitties have had very difficult beginnings. They were born on the streets in a city where there is little hope for them, and will enrich the lives of the lucky families who adopt and get to know them. They are currently in foster care, and ready for adoption to loving homes today!
Here are the deets on these awesome adoptable kitties rescued from the streets of Turkey :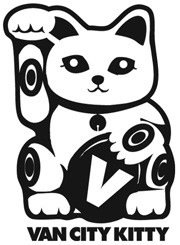 FISTIK
Breed/Colouring: White with orange and grey stripey spots
Info:Fistik's young life began on the streets, and would have ended there if not for a few caring people.  One night she was left at the door of the veterinary hospital a mess, with a broken pelvis and two broken legs.  She has fully recovered, and loves every moment of her new life in Vancouver.  She is easy going, loves to play with toys, and at the end of the day likes nothing more than cuddling with her foster.  She would love the chance to cuddle with a forever family, and would likely do well with other cats.
...
BALLERINA
Breed/Colouring: Black and white and soft, with 3 legs!
Info: Like Fistik, Ballerina was left at the door of the veterinary hospital in Turkey with a badly broken leg. Once she was flown to Vancouver, her leg would not recover, and now she is a spunky little tripod kitty - but you wouldn't think she knows it from how she runs and plays with her foster cat friends!
MIMI
Breed/Colouring: Grey tabby with a soft, puffy white chest
Info: Mimi used to hide in the bushes all day waiting for the moment Sara and her friend would come to feed her, and was terrified every day.  She survived an injury to a leg as well, and now because she has known kindness she purrs as soon as she hears people taking to her.  She loves basking in her new cushiony life and attention, and would love to have a safe place for the rest of her life.
...
CHANEL
Breed/Colouring: Grey tabby with a little white beard
Info: Chanel is a kitty who is gentle and quiet.  She was found in an area where all the other cats had vanished due to unkind human intervention, and she was very lucky to remain. She is afraid of children because she is so timid, but can open up to a quiet and patient home with loving people who will let her know safety and kindness forever.
...
MADONNA
Breed/Colouring: Grey tabby with white toes and some white face
Info: Madonna loves to roll around and play with toys, and find little hiding spots.She was found starving and with an injury to her tail.  It is obvious she has had a tough start to her life - she is afraid of loud children, and could find company with a laid back dog or cat along with a gentle an patient family.
CHANEL: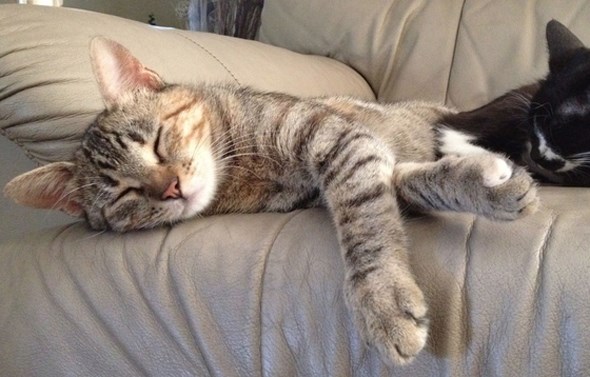 MADONNA:
BALLERINA (BEFORE HER LEG OPERATION) :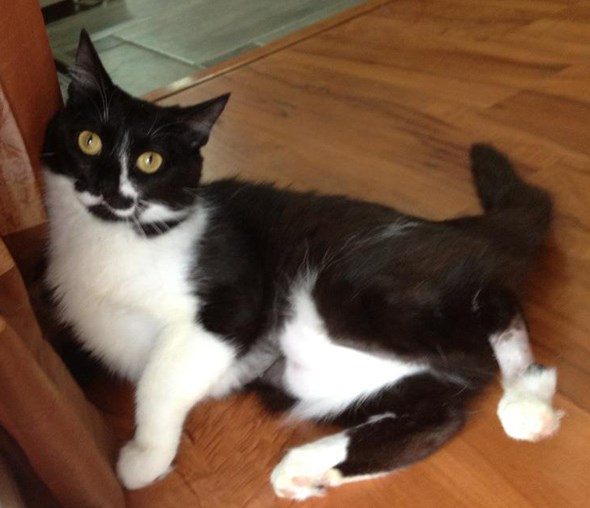 FISTIK AND MIMI:
FISTIK: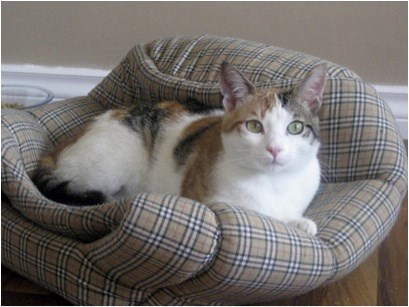 MIMI: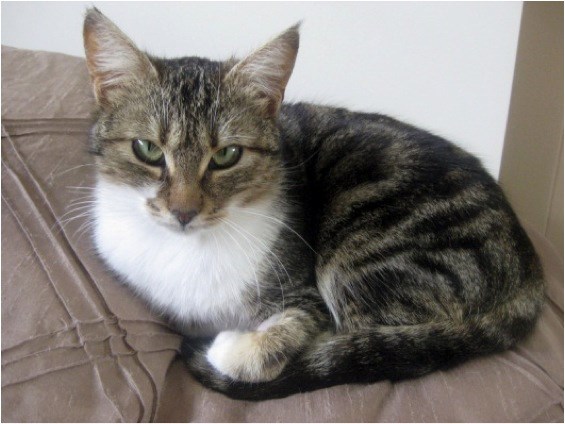 The full story, as told by rescuer; Sara Ahmadi here.
If you're interested in adopting a pet, check out our Happy Tails feature or our monthly Van City Kitty Take Us Home editions (most recently here or here..)