A new kitty once a week! Click here to find out how your cat can appear on Van City Kitty.
Every month we feature a few kitties who are looking for their forever home. This month we have a special Halloween Edition of some very sweet black kitties from VOKRA and Katie's Place!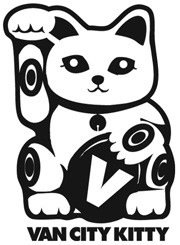 Happy Halloween!
It's hard to believe by looking at the four beautiful cats below, but black cats have a drastically lower adoption rate than other coloured cats. Sadly, in shelters across Canada and all over the world this often means a high rate of euthanization; black cats are only unlucky if you happen to be one.
Whether because of outdated superstitions, or just the reality that they are much more difficult to photograph well, black cats are especially in need of loving homes and people or families to bond with.
If you are looking for a new addition to your family or a furry  companion who loves you just the way you are, consider one of these kitties, or one of many more in Vancouver shelters.
Both Katie's Place and VOKRA are strictly no-kill shelters that are entirely volunteer run.
JULIETTE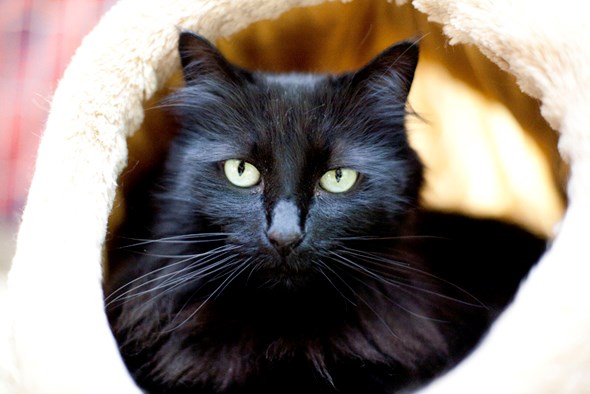 Juliette seeks Romeo, but will gladly settle for anyone willing to provide a loving home. Juliette is a loving, trusting cat who was left behind by her family a couple of years ago. A neighbour had been feeding her, letting her in, and she had been sleeping on the bed, but they could no longer care for her and took her to a shelter. Her original family had been traced but didn't want her back.
Juliette loves people, and misses having a person to call her own.  She must wonder why her family abandoned her and she found herself in shelter after shelter. Often, there aren't enough loving moments to go around in the shelter, and so she awaits someone to love her as their very own.
HAMMOND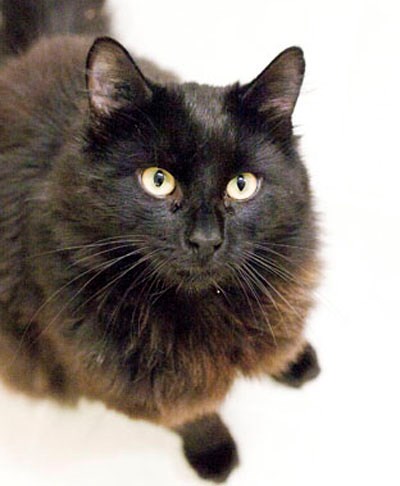 Hammond is a black guy with a beautiful chocolate ruff and highlights. He was trapped as a shy and scared stray so he's a little scruffy right now, but he is friendly, attentive, and welcomes attention and petting. He may just steal your heart this Halloween after a few treats.
KARMA
Karma is a 5-month-old kitten who is all sweetness and spirit. She enjoys chasing everything from a rubber ball to a lazer pen to one of her siblings. She likes children and is fearless around other pets so would do very well in a family situation. Karma and one of her siblings would be a happy, delightful addition to a busy, loving family.
CUBBY (and Bizzy!)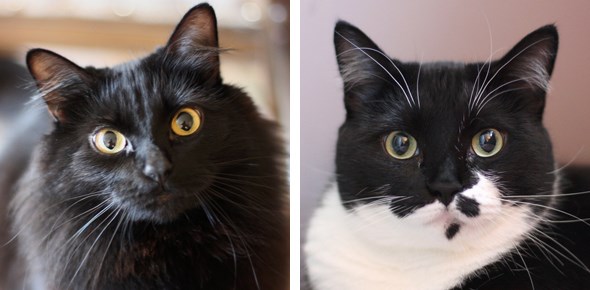 Cubby is unbelievably friendly. Her favorite spot is sitting on top of the filing cabinet where she can look out the window and watch the birds outside. She's great with strangers and doesn't hesitate to give them a snuggle and a head butt to say hello to them. Big kitty Cubby would like to be adopted with her big kitty sister Bizzy. Together they form a superhero team of double big kitty snuggles! Both Cubby and Bizzy are great with dogs as well.