The Calgary Flames have taken several former Vancouver Canucks. On Monday, the Canucks took one back.
The Canucks claimed Brad Richardson off waivers after the Flames bumped him off the roster, likely looking to clear a little bit of cap space to facilitate a depth move at the trade deadline.
Richardson has played 27 games for the Flames in a depth role and picked up two points but the 37-year-old centre still has some utility to his game. He's decent defensively, can play some minutes on the penalty kill, can play on the wing, and has won 58.8% of his faceoffs this season.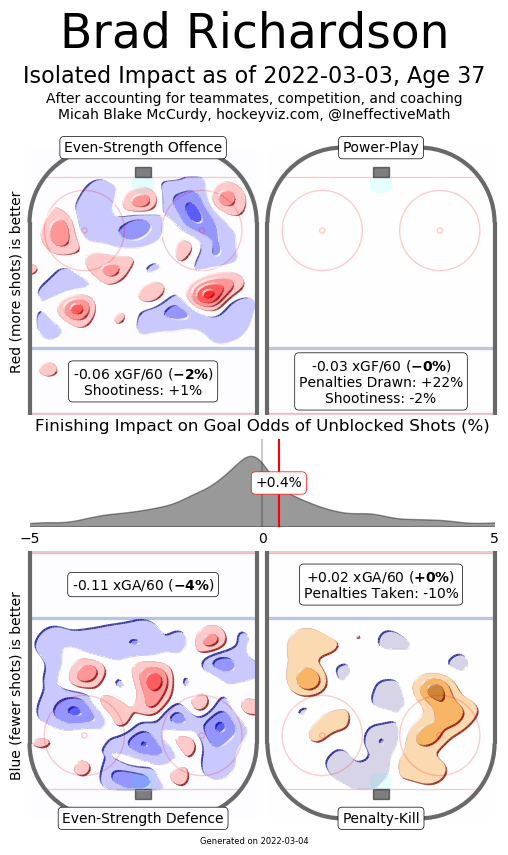 With Jason Dickinson injured, the addition of Richardson gives the Canucks a little bit more flexibility in their bottom-six and likely helps their comfort level with potentially moving out another forward before the trade deadline ends.
This will be Richardson's second spin with the Canucks, as he played two seasons in Vancouver from 2013 to 2015 before letting him go to unrestricted free agency. That was arguably a mistake at the time, as Richardson provided decent value in a depth role.
The Canucks didn't just let Richardson go — they also traded Nick Bonino to the Pittsburgh Penguins for Brandon Sutter, believing he was the centre they needed. They might have been better off just hanging on to Richardson and Bonino.
Richardson then spent five decent seasons with the Arizona Coyotes, even scoring 19 goals in 66 games in the 2018-19 season. He spent one year with the Nashville Predators before signing with the Flames this past offseason.
For a depth player like Richardson, playing until he's 37 is quite the accomplishment.