Many things change over the years, technology, infrastructure, fashion, the list goes on … but one thing that remains a constant is Christmas spirit.
Vancouver's love for Christmas and generosity during the holidays can be seen throughout history in the below vintage photos.
1. The Shaughnessy Hospital done up with Christmas decorations in 1920
Vancouver's Shaughnessy Hospital opened in 1917 as a recovery home for First World War veterans. It went on to serve veterans and civilians of B.C. for more than 75 years. The historic hospital closed in 1993.
2. Elks club members pack Christmas hampers back in 1920
The Elks of Canada volunteer organization has been serving community needs across Canada since 1912.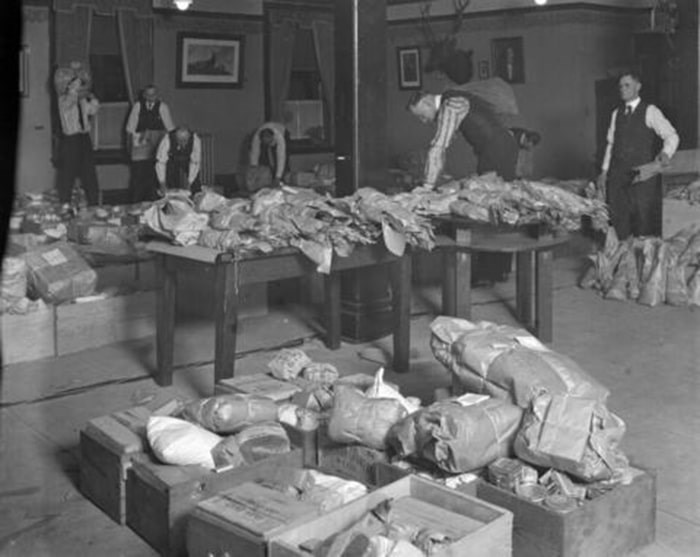 3. The Christmas Day Swim in 1928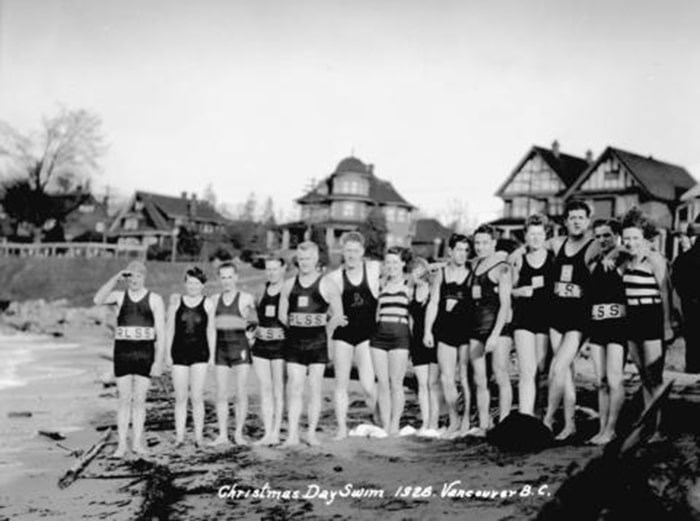 4. The Granville Mansion living room at Christmas in 1930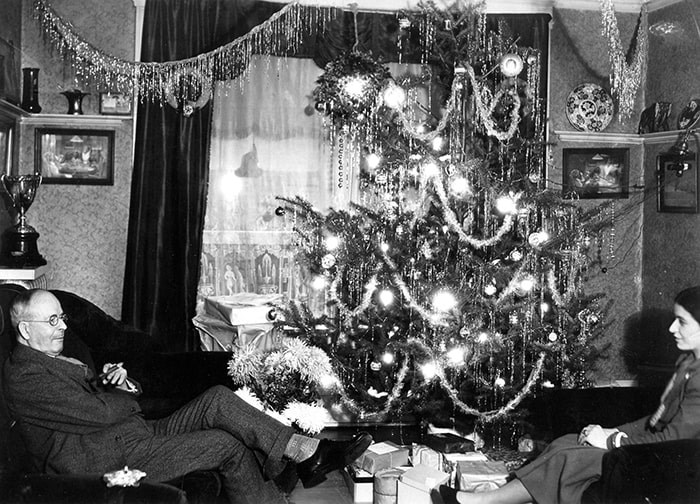 5. A Christmas cheer drive at Lord Byng Secondary School in 1950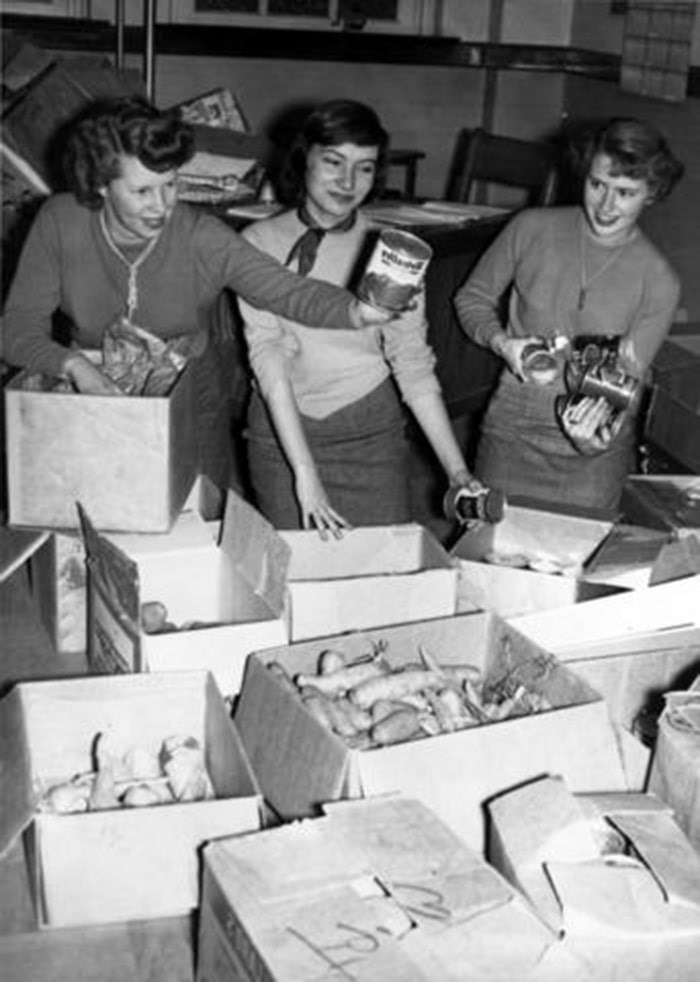 6. Santa Claus with a goat during a Christmas event at the PNE in 1954
The Pacific National Exhibition fair has been bringing joy to Vancouverites with its annual events since 1910.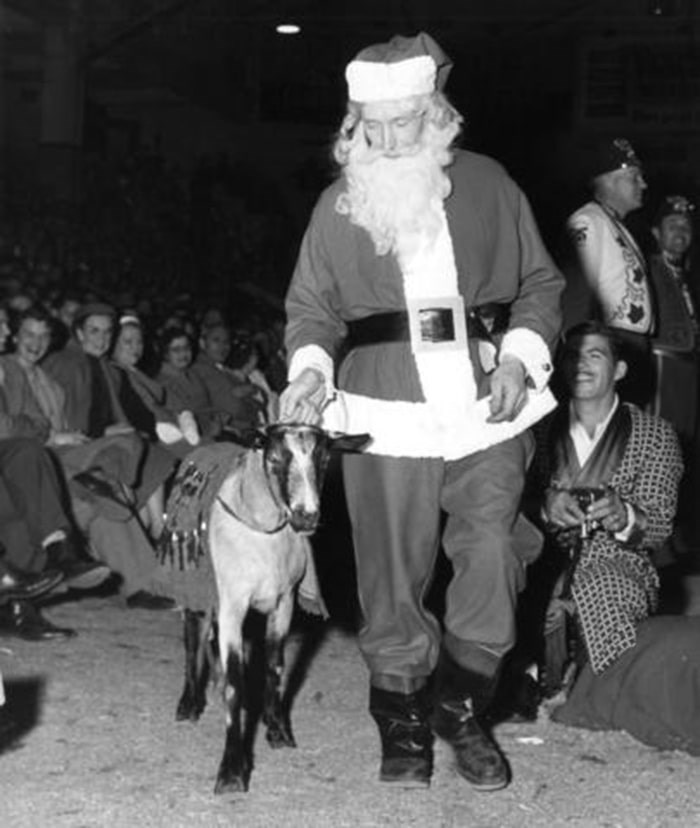 7. The 43rd Grey Cup Parade on Granville Street in 1955
The 43rd Grey Cup game was played on Nov. 26, 1955, before 39,417 football fans at Empire Stadium in Vancouver. This was the first time Vancouver hosted The Grey Cup.
The Grey Cup trophy was created by Birks Jewellers and has been part of Canadian sports since 1909, when it was donated by Governor General Earl Grey for the Canadian football championship.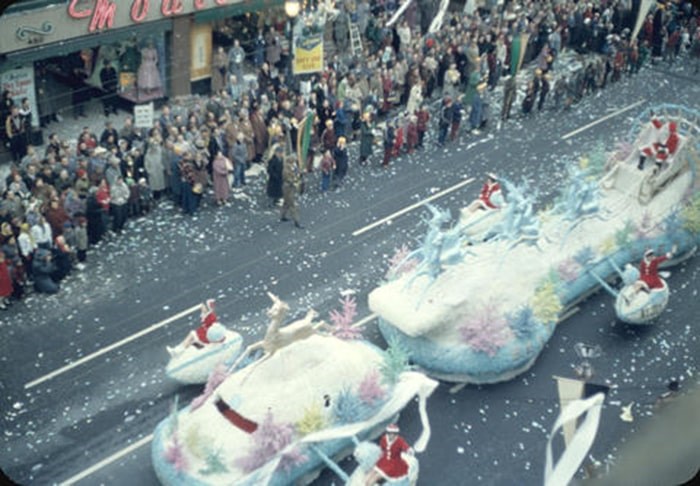 8. Delivering dolls to the Children's Hospital in 1956
In 1956 Mrs. R.S. Quinn, the chairman of the Home Arts Committee, and PNE president W.J. Borrie stopped by B.C. Children's Hospital to deliver dolls to sick children.
There are many ways to help the sick kids at the hospital. Here's how you can contribute.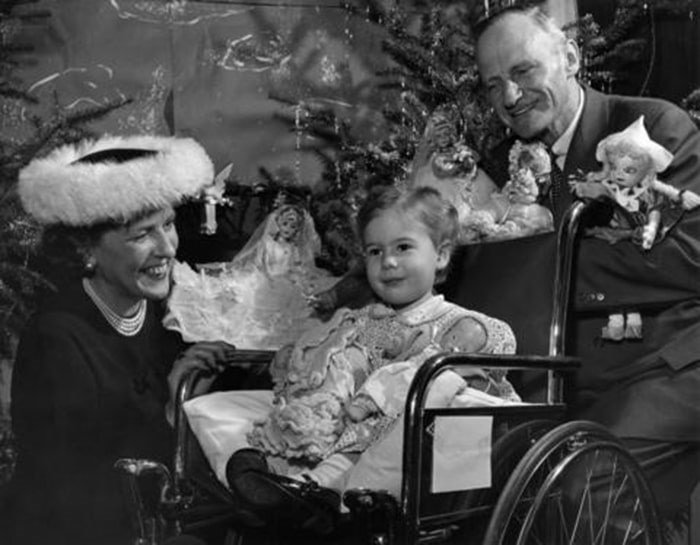 9. The Christmas tree at Vancouver Art Gallery in 1985
Nowadays Vancouverites gather to watch a 76-foot Christmas tree light up at Robson Square.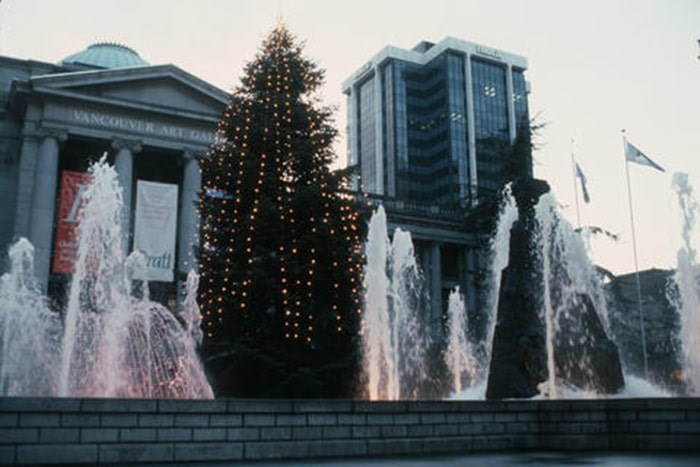 10 to 12. VanDusen Botanical Garden's Festival of Lights in 1987-1990
Built on the former Shaughnessy Golf Course, the VanDusen Botanical Garden opened to the public in 1975. The beautiful Festival of Lights tradition began 35 years ago and is still igniting festive cheer today. The magical display gets bigger and brighter every year.
Here's how it looked in the early days …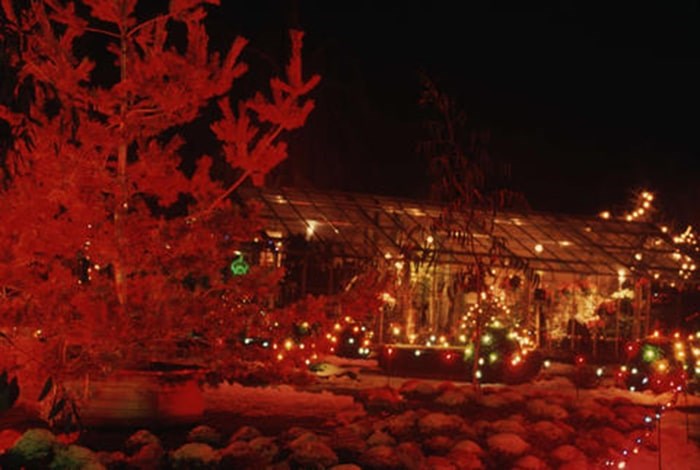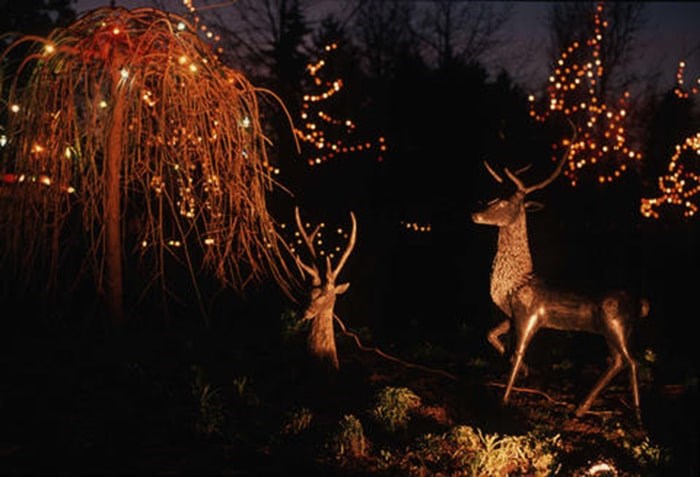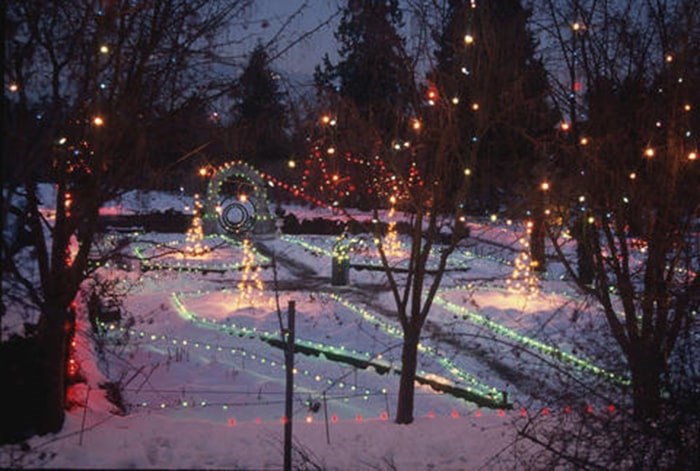 Read the original article here.