It's Saturday morning and the lineup at Batard Bakery almost snakes out the door. And yet, everyone is remarkably chipper, from the Australian girl who takes my order to the woman whose foot I accidentally step on. Is it the smell of freshly baked bread, the basket of glossy pains au chocolat just set on the counter, the murmur of people talking to each other instead of staring vacantly into screens?
It helps that there is no Wi-Fi and that mobile reception is spotty at best. The bakery's 104-year-old building on Fraser Street had to be renovated and fire-proofed, and the fire barrier between the ground and upper floors renders most smartphones decorative. Instead, there is a book nook, newspapers strung through wooden dowelling and chatty people. "It's like a time warp," says Elsie Born, who manages the front of house at Batard Bakery.
The breads are the work of Chris Brown, formerly of Ecco il Pane and Rise Artisan Bakery, and are made the old-fashioned way. "We have a very prolific mother [culture] that we use in the majority of our doughs, which provides natural leavening properties and more complexity of flavour," says Born. "And we will only ever sell today's bread."
That includes a slightly sour levain loaf (dosed with apples and walnuts, or roasted potato and rosemary, on weekends), a white market loaf with remarkable chew (it makes fantastic sandwiches) and a white spelt loaf that toasts up beautifully.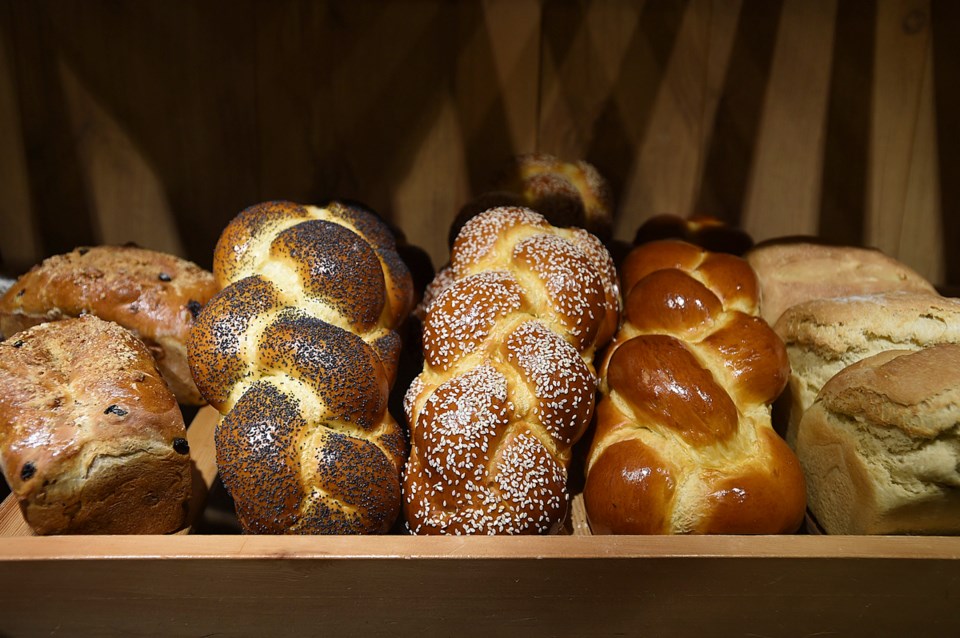 Speaking of toast, you can have that, too. Each order gets you three slices of piping hot bread and your choice of housemade toppings, like seasonal jams, olive tapenade or smoked salmon pate. You can also opt for plain butter, though it's no ordinary butter — it's the higher-fat, unsalted butter from New Zealand that the bakery uses in its croissants and pastries.
New Zealand butter is the rare exception to Batard's local sourcing strategy — and to be fair, they're not the only ones in town who seek fattier butter than is available in Canada. "It makes a better croissant and pain au chocolat," says Born.
Otherwise, their seafood comes from Finest At Sea (which is run by Born's parents), meats from Oyama and eggs from one Mr. Ray. "He has about 500 chickens and no farm name," says Born. Batard also sells the eggs, which are so big they hardly fit in the carton, with yolks the colour of carrots.
The pastries are decidedly French, including one of the city's best croissants, a delightfully puckery lemon tart and scones with goat cheese, apple and green onion. Don't overlook the deceptively grown-up salted chocolate cookie: they're crisp on the outside, fudgey on the inside and have a nutty depth that comes from rye flour.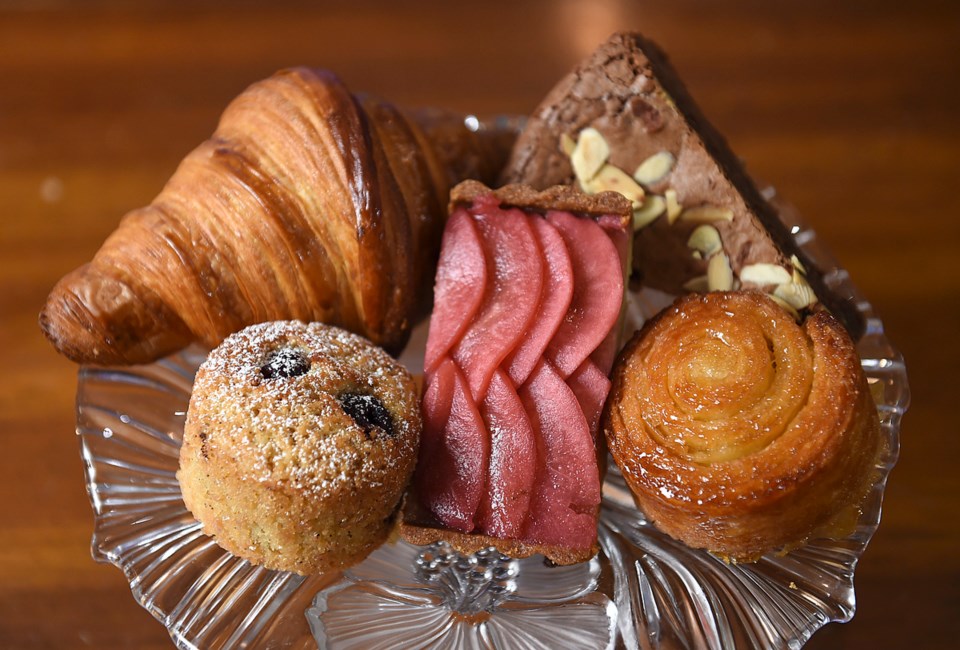 Rounding out the menu is a solid lunch program of soups and sandwiches, made with Batard's own bread. "We make everything from scratch. We roast our own beef, we make mayo, hummus… we do a lot of cooking here," says Born.
And they sell what they like working with. There's a small selection of pastas, sauces and oils, but most of the groceries and supplies focus on baking, from Mr. Ray's eggs to teeny bags of sugared violets, sandcastle-shaped bundt pans to French-style rolling pins.
Just over a year in, Born is pleased with the response to Batard. "We've had great response from the community. There was nothing on Fraser even a few years ago, but the neighbourhood is changing. It's a nice little gem for us."
thewelltemperedchocolatier.com
@eagranieyuh