There's no more standing in line for hours so you can dig into a very tall stack of pancakes at Jethro's Fine Grub in Dunbar.
On July 25, the owners closed the popular daytime eatery after failing, they say, to come to an agreement with their landlord over a proposed rent increase.
"Psychologically, we surrendered to losing this place three years ago when the lease started going month to month," co-owner D'Arcy Allen told the Courier on Thursday.
He and his partner Emily Jane Stuart opened Jethro's on the 3400 block of Dunbar Street in 2010. He's a former line chef and she's a Red Seal Chef. Their hefty offerings — which include pancakes stuffed with either bacon, Frosted Flakes or chocolate chips — and relatively inexpensive prices made them a hit in the neighbourhood and beyond.
Allen says that on weekends, the line-up could be three hours long and they'd feed about 600 customers. Weekdays were slower but the business was viable.
Their success in Dunbar gave them the confidence to open their second location at 3455 Fraser Street two years ago.
It was in the hopes of franchising the Jethro's Fine Grub appeal that they got into a partnership to open a third location in the West End. Wanting to use it as a model for future franchisees, Allen says they put a lot into the design and décor of the "fantastic" 72-seater. Given the neighbourhood's hungry after-hours crowd, their gamble to open 24 hours a day seemed to pay off when they had more than 600 covers on New Year's Day 2017.
The partnership dissolved, however, and they made the difficult decision to close later that month.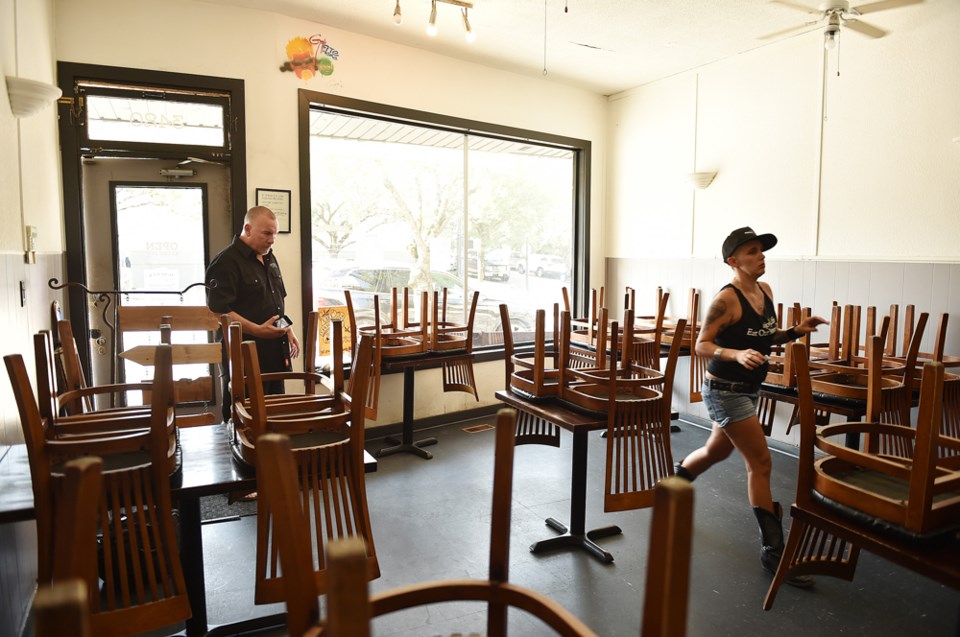 But Allen and Stuart haven't lost their faith in Jethro's appeal.
They have decided to put their resources into their Fraser Street location. Until now, it closed at four o'clock. However, starting July 30 it will be open until 10, with an expanded menu. They've applied for a liquor licence and once that's in place, they hope to stay open until midnight starting in September.
Asked if they'd consider opening another location in Vancouver, Allen says "I don't think I want to drop down that rabbit hole again."
Besides, he says, "it's pretty saturated here and you can see what's happening here in this city. It's not very inviting or hospitable for small business owners. [Another] Jethro's might be best suited for Kelowna or Nanaimo or Kamloops."