Tens of thousands of kilometres logged and seven continents later, Eileen Bistrisky still runs into the odd hiccup while trying to acclimatize to her new surroundings.
Those issues are far removed from jetlag or getting used to foreign cuisine.
Instead, they are measured in feet. Usually at least 17,000 of them.
A mountaineer and backcountry enthusiast, Bistrisky will be speaking about all things altitude as part of the Vancouver International Mountain Film Festival, which runs Feb. 10 to 18 at venues across Vancouver.
Entitled Mountain Lessons from Seven Continents, Bistrisky's discussion goes down Feb. 11 at the Rio Theatre. The presentation will speak to the lessons learned and the experiences she's had since first taking to the mountaineering in 2001. Since that time, the Vancouverite has traversed through Antarctica, Argentina, Nepal, Russia, Alaska, Australia and Africa in search of her next high.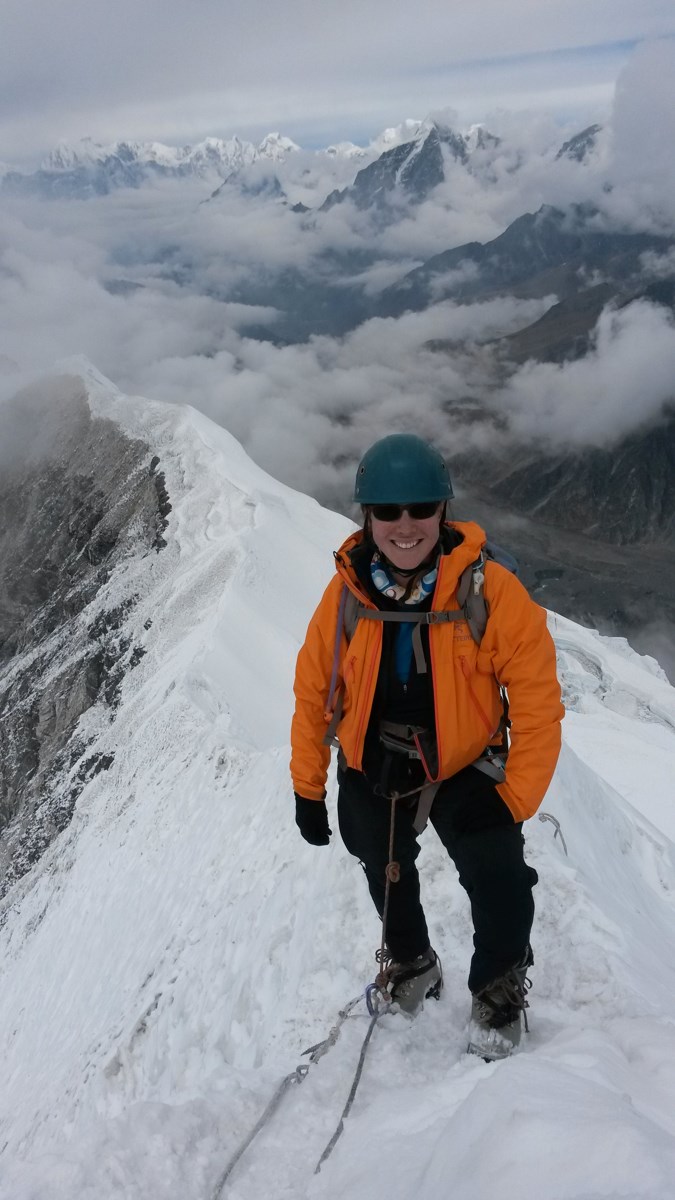 Sixteen years of summit scaling has grounded Bistrisky as though she's spent the whole time in a hot yoga class.
"What I've learned over the course of many expeditions is to be a little more Zen-like with everything that's going on around me," she said. "Experience has shown me not too stress out quite so much."
As with most things, patience is a virtue in the mountaineering world. Bistrisky has twice attempted to scale Aconcagua, the Argentinian peak that's the tallest in the western hemisphere, only to be rebuffed by Mother Nature on both tries.
Acclimatizing to the altitude thwarted her first attempt in 2005, and high winds scuttled her second go at it last December.
"The biggest challenge is the acclimatizing," she said. "Most people can be fit or comfortable with carrying heavy packs or travelling long distances at sea level. When you get to altitude it changes everything."
Pushing through physical limitations will be one of her talking points, but it's also a case study in scheduling. Finding the same people with the same holiday schedules is one thing. Arriving on the mountain and trying to scale the summit before that time runs out is another.
That happened during her first kick at Aconcagua in 2005. The altitude at 21,000 feet was too much on her body, and her partner made for the summit without her. Alone and in a bind, she chose to descend the mountain instead.
"You shed a lot of tears at first. I'd be lying if I said there weren't any 'oh my god, what have I done' moments, but you eventually get over that," she said. "I've always felt it's better to make it back from a trip safe and sound then make it to the summit." 
Mountain Lessons from Seven Continents is at the Rio Theatre, Feb. 11, 7:30 p.m. Tickets are available online at vimmf.org.