Claudio Monteverdi didn't set out to write the Western world's first popular opera when he penned the music for Orfeo in 1607.
Instead, like musicians today, he was trying to find a new way to keep audiences engaged.
"At the time they thought of it as an experiment in heightened drama or theatre," says Matthew White, the artistic director of Early Music Vancouver. Renaissance musicians decided to take Greek plays, mimic their use of the chorus, and put music to the words.
"They wanted the play to have more impact by adding music," White says. "When you add melody to the words, it can become more powerful."
Add luscious sets and beautiful costumes and you have entertainment that will survive the ages.
Vancouver audiences will have a chance to test this principle this Sunday at the Chan Centre. Not only is EMV presenting Orfeo, but it's invited Grammy winner and Monteverdi specialist Stephen Stubbs, his Pacific MusicWorks ensemble and lyric tenor Colin Balzer to make the argument even more compelling.
"Stephen Stubbs is arguably the conductor who knows the piece the best," says White is also thrilled to feature Balzer, who's from Vancouver, in the title role.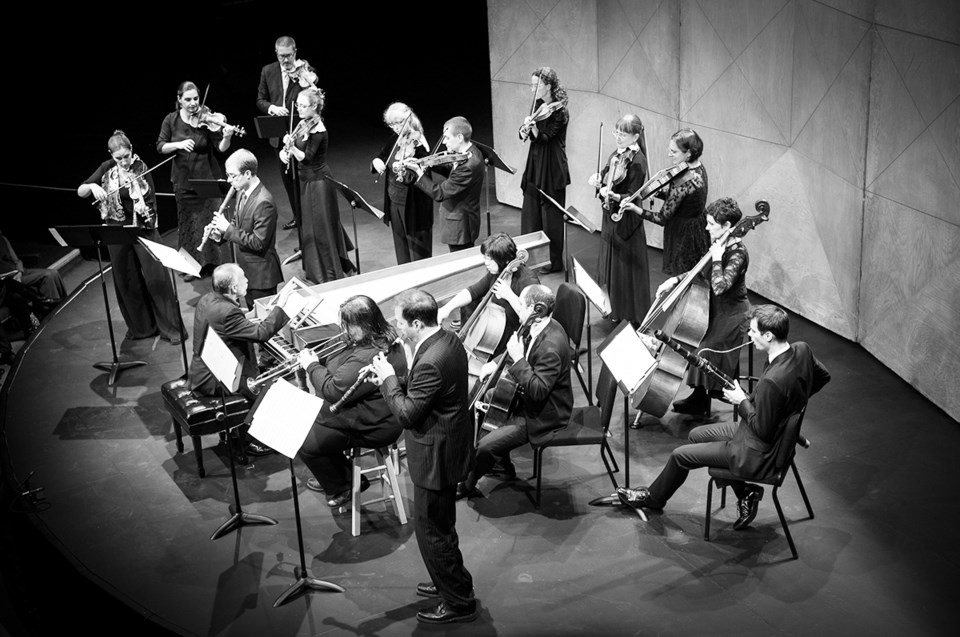 Sunday afternoon's concert also heralds another highlight of this season: Handel's Messiah. EMV is joining forces with the Pacific Baroque Orchestra to present one of the Christmas season's most beloved performances.
Two things will transform the December 1 and 2 performances from powerful to transcendent, White says. The orchestra will be playing on period instruments and the setting is Vancouver Playhouse, a smaller venue.
"I think people will be blown away by how much impact the piece has," he says.
For ticket information on either concert go to EarlyMusic.BC.ca.