"Ooh!" "Ahh!"
That's how the audience reacted when Early Music Vancouver's Matthew White unveiled this year's "transformative" main season and Vancouver Bach Festival.
The sold-out crowd at the Choir of King's College Cambridge concert responded audibly when White announced that performances of Bach's St. John Passion, Monteverdi's Orfeo and Handel's Messiah were part of the 2017/18 season.
This augurs well for even more capacity crowds for the increasingly popular music society.
"Over the past two years we've seen a steady increase in our audience," EMV's artistic director said in an interview. "When you put a lot of energy into a program and you don't get energy back, the instinct is to dial it back. But when you get that energy back, it makes you double down — 'Oh, there's an appetite for it."
Last year EMV changed its August concerts, which are performed by visiting faculty during its summer music school, in two significant ways. It moved the concerts from UBC to downtown venues and renamed it the Vancouver Bach Festival.
"Because the concerts were out at UBC, it was hard for us to get a festival atmosphere going," White says. "It felt like a series of events for students."
The results were immediately noticeable. Four or five of the concerts sold out.
"There can never be too much Bach," White notes.
Some of this season's festival concerts will be held at one o'clock in the afternoon, making it possible for people to fit in a little music with their lunch hour; most will be at Christ Church Cathedral on Burrard Street.
He was pleasantly surprised that he didn't recognize many of the people at King's College choir concert at the Chan Centre. That means EMV is successfully attracting new audiences as well as keeping its faithful concert-goers engaged.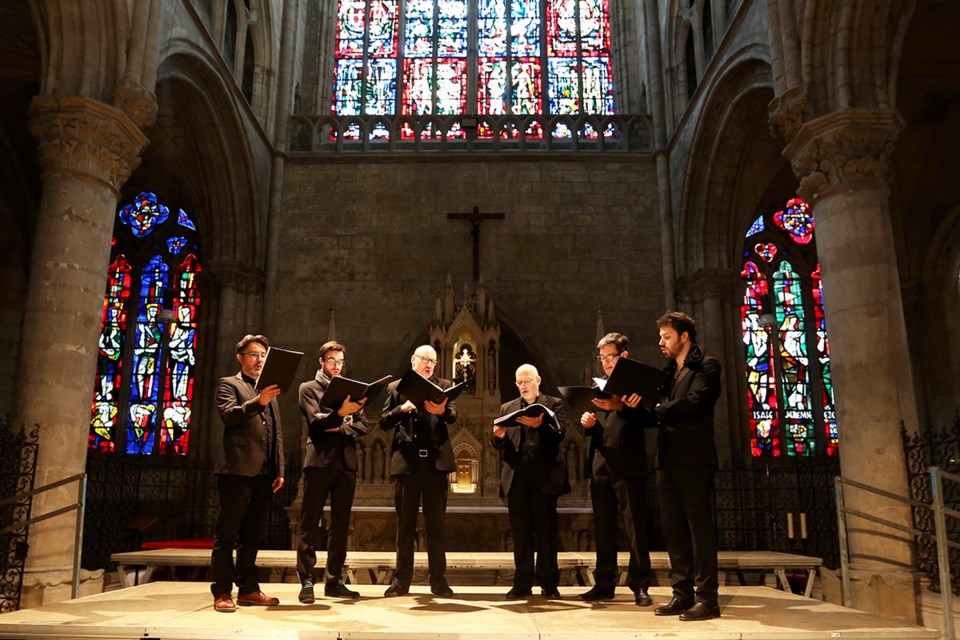 It reflects people's growing trust in EMV, whose musical reach spans hundreds of centuries. Even though EMV might be introducing many people to music they've never heard of, they are starting to believe "that if it's curated by us it's going to be good," White says.
He wants people to trust him when he says they'll be delighted with concerts such as The Fountains of Israel (1623) by Johann Schein. "It's exquisitely beautiful and the group, Gli Angeli Genève, is one of the best in the world."
Likewise, the ethereal beauty of Bach's cello suites will be given "an intriguing new perspective" when star Canadian cellist Matt Haimovitz opens the Vancouver Bach Festival. This program includes new "overtures" preceding each of the suites written by composers including Philip Glass and David Sanford.
Grammy winner Stephen Stubbs will lead his Pacific MusicWorks in a concert version of Orfeo on October 29. The Chan Centre performance will feature Vancouver's Colin Balzer.
EMV is partnering with Pacific Baroque Orchestra for Bach's St. John Passion on August 11, Handel's Messiah on November 30 to December 2 and Ovid: Myth and Music next April.
A trinity of EMV, PBO and Vancouver Opera presents Russian White Nights: Opera Arias from 18th Century St. Petersburg with soprano Karina Gauvin next May.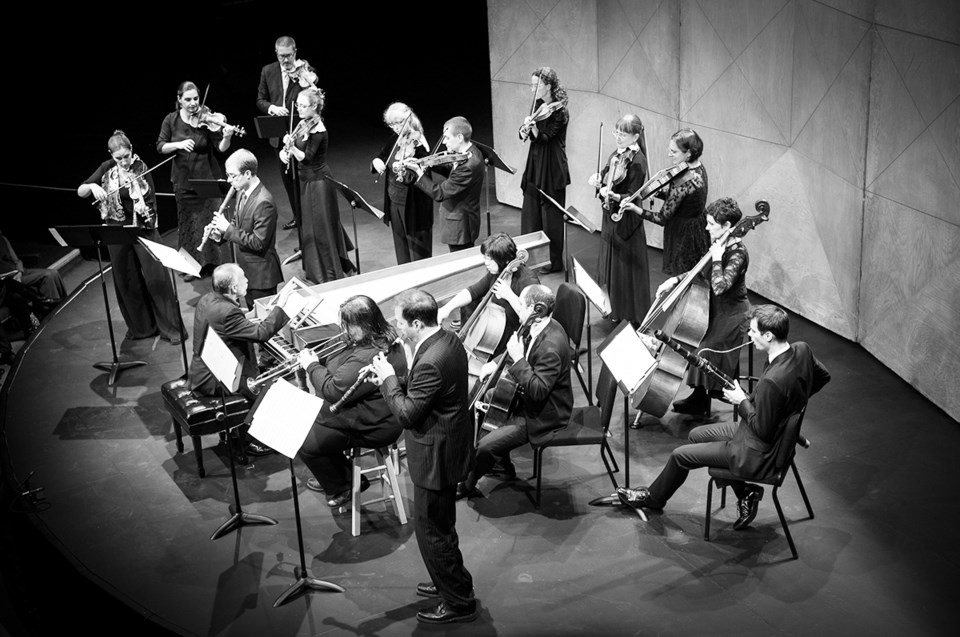 Other highlights include the Goldberg Variations with Angela Hewitt, Diabolus in Musica's 14th Century music from the Pope's chapel and the return of violinist Monica Huggett accompanied with cellist Tanya Tomkins and forte pianist Eric Zivian playing music by Mozart, Haydn and Beethoven
For details of the Vancouver Bach Festival, EMV masterworks and the Christ Church Cathedral series, go to Earlymusic.bc.ca.