"Don't stand there too long or you'll get one of everything," calls out a voice in Swiss Bakery. I turn from the display of pastries to see a smiling construction worker, clad in a reflective vest, a steaming bowl of soup and a stacked sandwich in front of him. "I've tried everything at least once, right?" he asks the server behind the counter, who nods.
If my iridescent friend has tried everything once, that's a pretty impressive accomplishment. The menu at Swiss Bakery includes everything from burnished croissants to Nanaimo bars, salt-crusted pretzels to creamy cheesecake. (Pro tip: the braided brioche is the perfect substrate for French toast.)
And yet, Swiss Bakery is probably one of the most underappreciated bakeries in Vancouver.
Annette Siu is the bakery's operations manager. She explains that her dad, Michael, was an engineer but was laid off. Needing work, he became a line cook and then studied pastry at Vancouver Community College. Through various jobs he picked up German and French techniques and in 1993, took over an existing business called Swiss Bakery.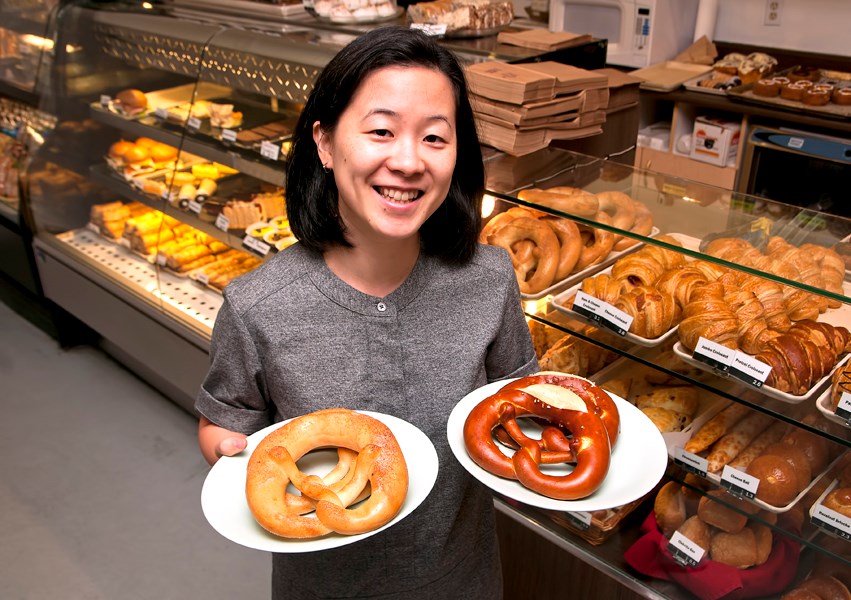 Siu joined Swiss Bakery full-time seven years ago. Prior to that, she'd worked at its original location in Kitsilano while she was going to school. "We did basic things, sandwiches and pastries. It wasn't elaborate because we were punching everything into the cash register by hand — now we have a point-of-sales system."
In 2004, Swiss Bakery moved to Mount Pleasant, which afforded them more space. They also have a separate production facility for breads, which Siu's brother runs.
"It's a weird transitional time," says Siu. "We're second-generation now with this company and we're taking some time to decide where to go next."
Already the second generation has had its pull on the business. In 2013, when the world first glommed onto the deep-fried, croissant-doughnut love child known as the cronut, Siu saw an opportunity. Taking the idea to her dad ("It took us a month to figure out the right recipe"), the frissant — a portmanteau of fritter and croissant — was born. "To see customers lined up before we opened was a game-changer. I don't think my dad has ever witnessed that, because the wholesale side was always his focus." Siu pauses. "I think I aged my dad a bit, but he enjoyed it."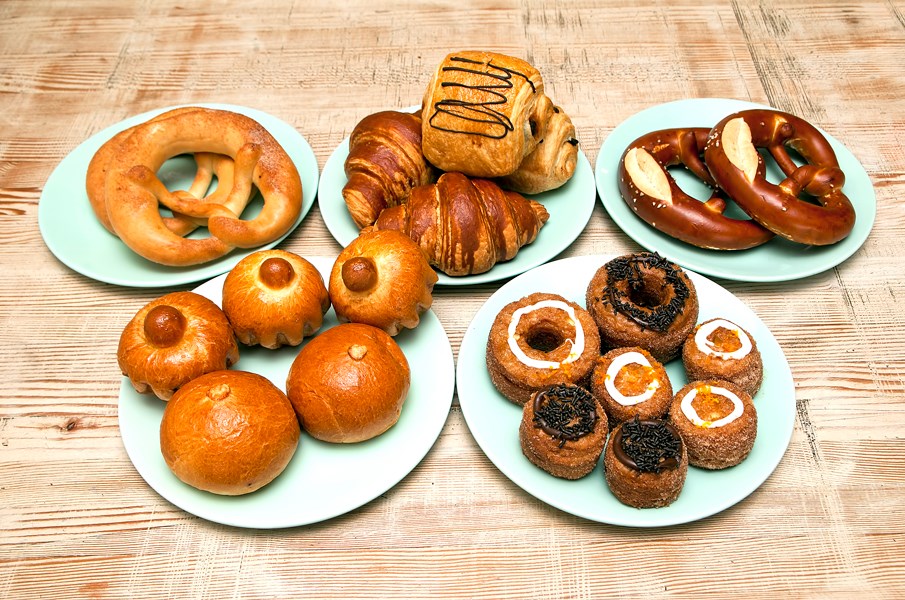 Today, frissants still sell out consistently, but you don't have to queue at dawn to get one. There's always-classic vanilla bean is usually available, plus a monthly seasonal flavour. The fruity ones tend to be less sweet and heavy, but let's be honest — these are trivial concerns when we're talking about deep-fried croissant dough filled with pastry cream.
If the lunch rush is any indication, Swiss Bakery has a robust and loyal clientele. But it hasn't always been easy. Siu has noticed more acceptance of their business — a Swiss bakery run by Chinese people. She points to restaurant Kissa Tanto in Chinatown, with its melding of Japanese and Italian cuisines, as an example of how lines have blurred.
"I worked trade shows in the early 2000s and got a lot more racial comments then. One lady told us we should be making stuff out of rice. I was like, 'What?'" she says. "Now I feel like people take the product as it is. I learned from my dad to get people to try the product first, and then they don't ask anymore about who made it."
Swiss Bakery, 143 East Third Ave., 604-736-8785, swissbakery.ca.