Brendan McLeod remembers a time in his not-so-distant past where he would lock himself in a room all day and agonize over how to prevent his dog from dying, or how to ensure that his family would avoid injury and tragedy.
McLeod was in his early 20s and attending university at the time. It's when he knew definitively that his mental health was deteriorating and that he needed help.
He was diagnosed with obsessive-compulsive disorder (OCD) shortly thereafter.
"I was obsessing over things for 20 hours a day and I knew that wasn't a normal way to be," said McLeod, now 37. "I had enough self-awareness at that point to know that no one else was worried like I was worrying."
McLeod didn't shy away from his diagnosis, and instead chose to embrace it. He's now a novelist, musician and spoken-word artist who'll lay out his triumphs and tragedies on stage at the Chan Centre on Nov. 17.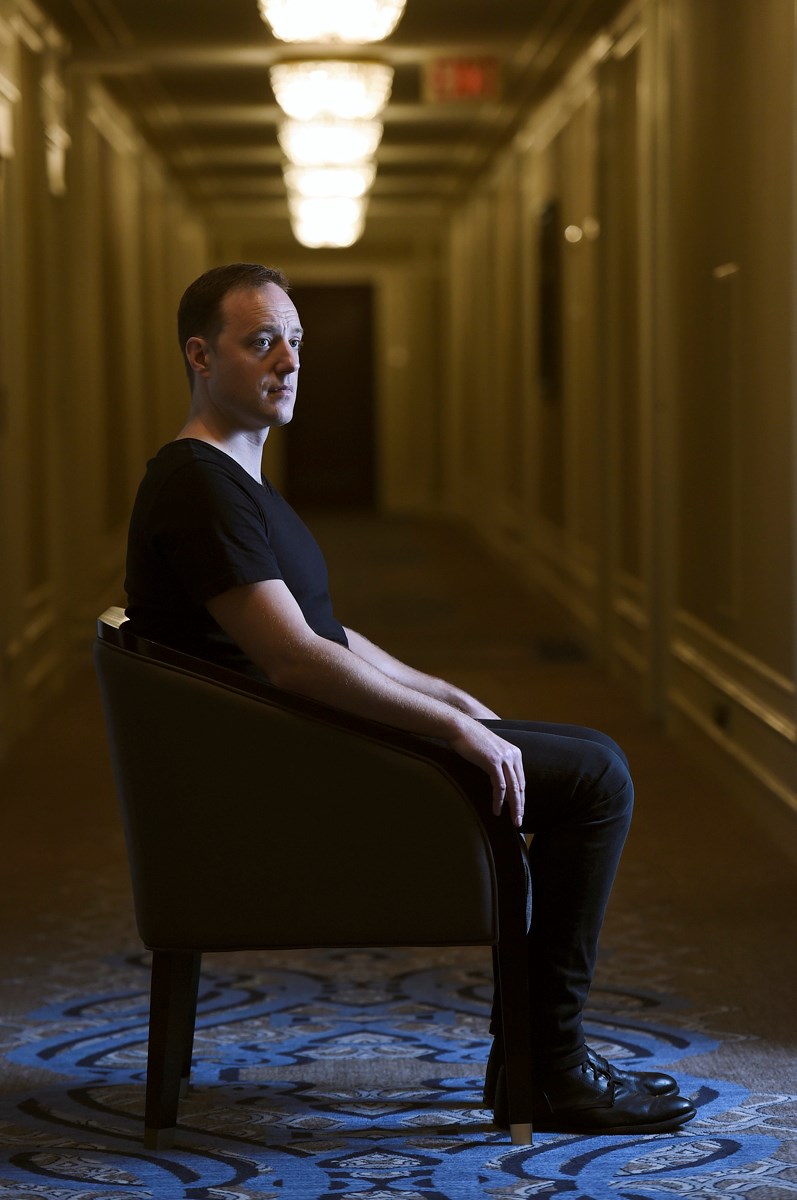 His 55-minute monologue Brain begins during his time in junior high as a young teenager grappling with questions that didn't have answers. It moves throughout McLeod's journey in his early 20s when he verged on psychosis to where he's at now.
"It's not like I'm miraculously cured, I'm just more aware of it now," he said. "The main thing is that I communicate it to people who are close to me. I can talk through it better and it takes less of a hold on me."
The Canadian Mental Health Association defines OCD as a two-headed monster characterized by both obsession and compulsion. What causes the condition is unknown, though research has attributed it to family history, biology and life experiences.
McLeod debuted his monologue last year, and it was named a 2015 Vancouver Fringe Festival Pick of the Fringe. A former Vancouverite now living in Toronto, he vividly remembers performing Brain for the first time in front of what he expected to be a so-so turnout.
"It was packed and I thought to myself, 'I'm going to die,'" he recalled. "If I had a chance to go back in time to decide not to do it, I absolutely wouldn't have done it. But that's the thing about momentum — you don't make the leap all at once, you approach it incrementally."
McLeod describes the storytelling process as cathartic, and hopes his experiences help instigate further conversations about mental health, minus the stigma.
"I do this because it's my job as a storyteller," he said. "Everyone has their own thing that they know some things about that can provide a window into other people knowing about those things as well. Just because mine happens to be uncomfortable, it's still my job to tell people about it."
Brain kicks off at 7:30 p.m. at the Chan Centre for the Performing Arts. Tickets are $20 and available online at chancentre.com.
jkurucz@vancourier.com