Theatre
13 The Musical: Bring On Tomorrow Co. presents this hilarious and clever coming-of-age comedy. Transporting audiences of all ages to the uncertain days of youth when fitting in was all that mattered, 13 The Musical is an uplifting reminder that true friendships can be found in unexpected places. Sept. 28-Oct. 8 at the Waterfront Theatre. Tickets at www.bringontomorrowco.com.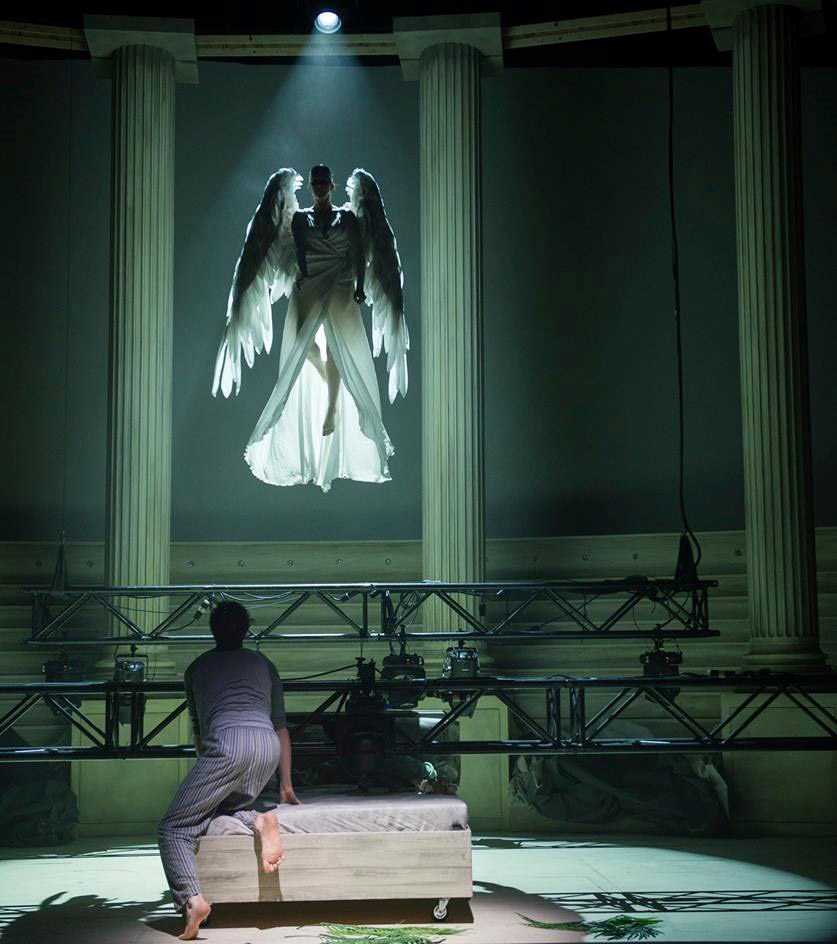 Angels in America: Part Two: Lauded as one of the most influential works of 20th-century theatre, this poignant account of the AIDS crisis and the Reagan era weaves together the stories of eight core characters struggling to find harmony among their beliefs, desires, and the societal roles they feel obligated to uphold. Sept. 7-Oct. 8 at the Stanley Industrial Alliance Stage. Tickets and info at www.artsclub.com.
Sound of Music: Experience this brand new production of the beloved musical story of Maria and the von Trapp Family, which will once again thrill audiences with its Tony, Grammy, and Academy Award-winning best score. Sept. 12-17 at the Queen Elizabeth Theatre. More info at www.soundofmusicontour.com.
Happy Place: Happy Place explores and celebrates the courage, compassion, and humour of seven women living amidst each other in the most extraordinary of circumstances. Oct. 20-29 at the Firehall Arts Centre. Tickets at www.firehallartscentre.ca.
The Goblin Market: Christina Rossetti's poem of dangerous and delicious temptation comes to life with daring circus acts. Masterfully blending feats of spectacle with candid and gritty storytelling, performers will transport audiences with this captivating story of two sisters; their temptation, sacrifice and eventual salvation. Oct. 3-14 at the York Theatre. Tickets at www.tickets.thecultch.com.
Just Not That Woman: Making its world premier at the 2017 Vancouver Fringe Festival, this insightful and thought-provoking play from award-winning Australian artist, Ali Kennedy Scott, takes a revelatory look behind the 2016 U.S. election. Sept. 8, 9, 11, 13, 15, and 16 at the Firehall Arts Centre. Tickets and info at www.vancouverfringe.com.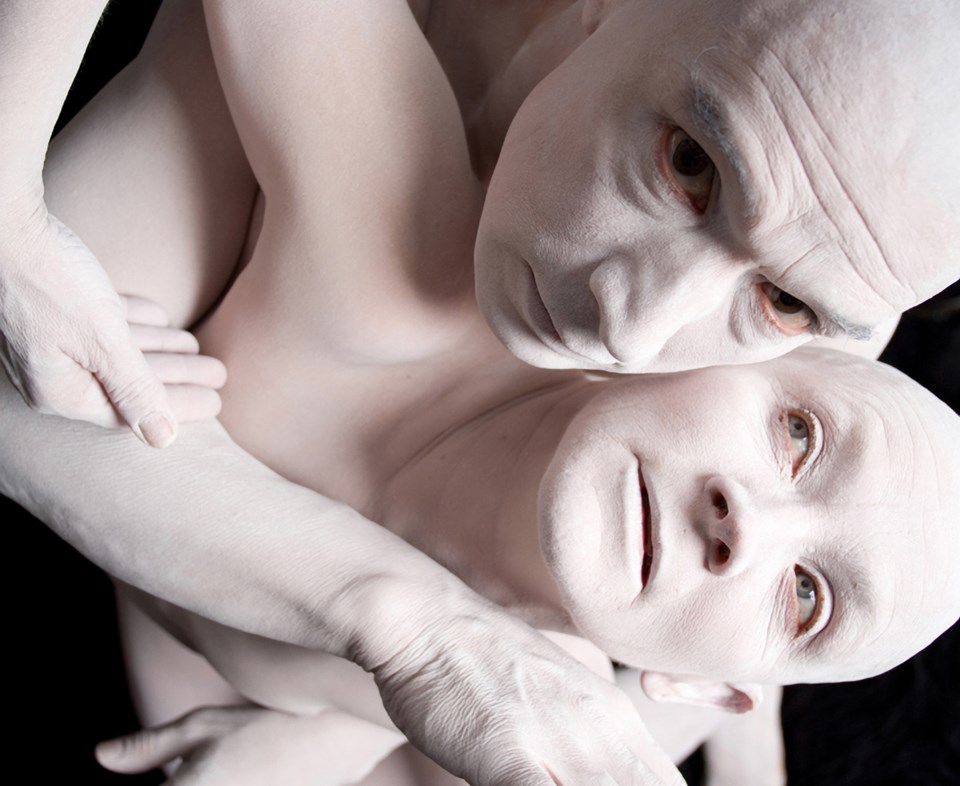 Dance
Embrytrophic Caratina: Choreographed by Kokoro Dance directors & award-winning dance artists, Embrytrophic Caratina brings four dancers who will strip themselves bare – literally and figuratively – in breathless motion and stillness, embodying the rawness of humanity, while transcending all superficial layers of persona and ego in true butoh style. Sept. 20-23 and 26-29 at the Roundhouse Community Arts & Recreation Centre. Tickets and info at www.kokoro.ca.
Golden Lotus: Beijing Dance Theater presents the North American premiere of the contemporary ballet adaptation of China's most notorious banned novel. Forbidden in China for the past 700 years, the Vancouver presentation marks the first time this controversial work of corruption and eroticism will be performed outside of Asia. Sept. 21-22 at the Queen Elizabeth Theatre. Tickets and info at www.goldenlotusdance.com.
Saudade: Experience the powerful and emotional new ensemble that is Joshua Beamish's Saudade. Merging elegant balletic lines with street-style dynamism and drive, the work conjures up fleeting intimacies in a series of ghostly solos, duets, and group passages, accompanied by Hildur Guðnadóttir's hauntingly beautiful cello score. Sept. 20-23 at the Scotiabank Dance Centre. Info at www.thedancecentre.ca.
META: The complexity and continually changing nature of the body inspires this exciting and provocative new work by the award-winning choreographer and performer Deanna Peters. Oct. 27-28 at the Scotiabank Dance Centre. Info at www.mutablesubject.ca.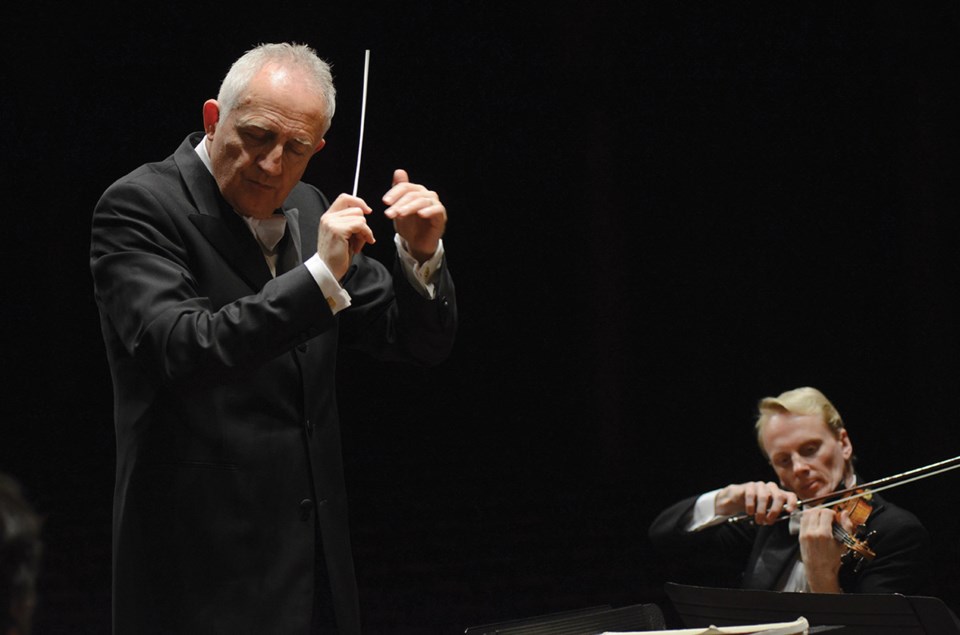 Music
Acis & Galatea: A Gender Liberation Opera: In this adapted version, follow the story of two women, Acis and Galatea, who have been caught off guard by their love for one another. Though, it is met with serious consequences of social persecution. Sept. 15-26 at the Annex Theatre. Tickets at www.acisandgalatea.bpt.me.
Music on Main: Experience Music on Main, a musically-adventurous euphonious series. They're kicking off this new season with an Australian String Quartet at the Annex. Sept. 19. For more visit www.musiconmain.ca.
Vancouver Symphony Orchestra Season Opener: Maestro Bramwell Tovey's final season begins with a performance of the Maestro's own Time Tracks, a collection of orchestral themes from his opera, The Inventor. The Australia String Quartet joins the VSO for Absolute Jest. The concert is rounded out with Tchaikovsky's Symphony No. 5. Sept. 22 and 23 at the Orpheum. VancouverSymphony.ca.
Blind Boys of Alabama with Ben Heppner: Hailed by The Rolling Stone as "gospel titans,"thefive-time Grammy award-winning Blind Boys will match soulful harmonies with the mighty vocals of Canadian tenor and UBC alumnus, Ben Heppner. In this pairing, the iconic Wagnerian singer will join the legendary ensemble from the Deep South—whose music served a soundtrack to the civil rights movement. Sept. 23 at the Chan Centre for the Performing Arts at UBC. For tickets and information visit www.chancentre.com.
Tim Berne's Snakeoil: Experience Tim Berne's rare alto saxophone talent and his ability to channel rigorous structure while still breathing the rarified air of freedom in his playing. These meticulous craftsmen and artful improvisers take music far beyond the written page and into an expressive sonic territory of exhilarating textural shifts, modular grooves, and serpentine, melodies. Sept. 24 at the Western Front. More at www.coastaljazz.ca.
Bike Songs: Be prepared to be entertained by songs about, inspired by, or performed on bicycles. Sept. 23 at Christ Church Cathedral. Learn more at www.thecathedral.ca.
Baroque Duets of Love and Passion:Stephen Subbs leads an all-star ensemble of singers and instrumentalists, featuring soprano Amanda Forsythe and Vancouver's own Colin Balzer in a programme of sensual Baroque duets of love and passion. Sept. 29 at Christ Church Cathedral. Tickets and info at www.earlymusic.bc.ca.
Billy Brag with Guests: Fresh from touring the world, Billy Bragg is in Vancouver, strapping on his electric guitar and entering one-man Clash mode, performing songs from his 30+ year career. Sept. 30 at the Commodore Ballroom. Tickets at www.livenation.com.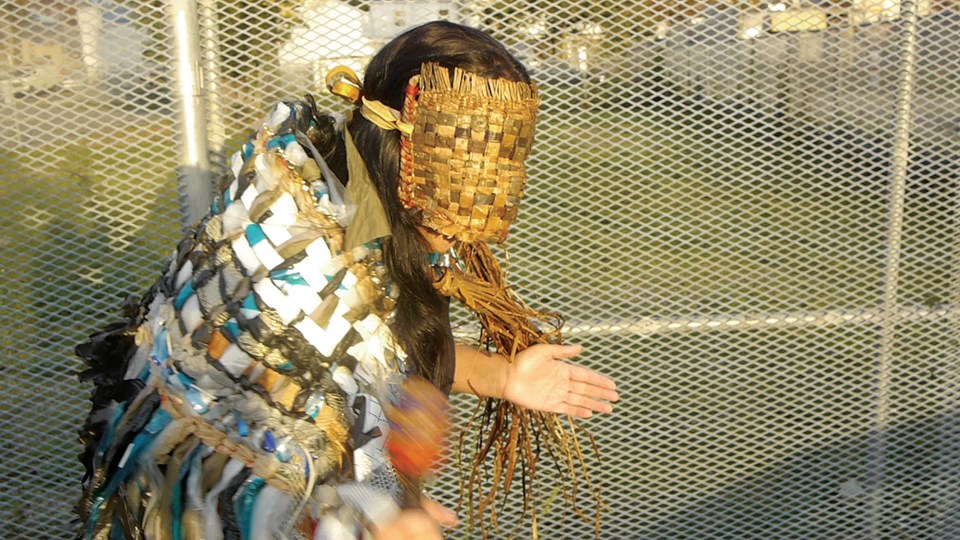 Visual Arts
Intangible: This dynamic exhibition will challenge pre-conceived notions of 'Coast Salish art,' including large and small-scale works, vibrant blown-glass sculptures and exquisite jewelry, experimental fibre textiles and hip-hop multimedia installations. Sept. 13-Dec. 10 at the Bill Reid Gallery of Northwest Coast Art. More at www.billreidgallery.ca.
City on Edge: A Century of Vancouver Activism: With more than 650 images of street demonstrations, protests, and riots from the early 1900s to present day from the archives of the Vancouver Sun and The Province newspapers, this exhibit captures emotionally raw and transformative moments in the lives of Vancouverites. Sept. 28-Feb.18 at the Museum of Vancouver. More at www.museumofvancouver.ca.
BE Gastown: This free, site-specific event that will capture, disrupt, and enhance the historic downtown district with activations that will push artistic boundaries, fuse genres, and take over the streets of Gastown. Sept. 21-22 at various locations. More at www.begastown.com.
Feasting on Famine: One man's journey through the extremes of body building and health fitness, Feasting on Famine explores the symmetry between the human body, the corporation, and the excess of capitalism in a world where one man consumes the daily caloric intake of a family of five. Sept. 27-30 at the Firehall Arts Centre. Tickets at www.firehallartscentre.ca.
Entangled: Two Views on Contemporary Canadian Painting: This exhibit offers an insight into two distinctly different modes of painting. The origins of both can be traced back to the 1970s when the continued existence of painting was hotly debated. Sept. 30-Jan. 1 at the Vancouver Art Gallery. More at www.vanartgallery.bc.ca.
Life in Colour: The Beaty Biodiversity Museum will be opening its new exhibition which features drawings by Angela Gooliaff and colouring by you! This exhibition explores keystone species in both the terrestrial and aquatic ecosystems, through a giant interactive colouring book mural. Sept. 21 at the Beaty Biodiversity Museum. Information at http://beatymuseum.ubc.ca/events/event/beaty-nocturnal-life-in-colour-opening/
Interrupting the Interface: David Wilson's latest series of paintings demonstrates the subtle interface between reality and filtered reality. It is an important distinction in the age of fake news and doctored images, but also a deeper comment on how the filters of memory or mood inform our everyday perceptions. Sept. 7-30 at the Kimoto Gallery. More info at www.davidwilson.ca.
Bombay Black: 2017 Jessie Award and multiple Fringe Award recipient Rohit Chokhani delves into a blind man's world as he reimagines Anosh Irani's Bombay Black, a searing play set in the bitter reality of present-day India. Sept. 7-16 at the Vancity Culture Lab. Tickets available at http://bit.ly/2fnpGrG
Festivals
Accordion Noir Festival: In its 10th year, Canada's only alternative accordion fest presents a pantheon of international and local accordion talent. Sept. 7-10 at various venues. More at www.accordionnoirfest.com.
Vancouver International Flamenco Festival: Now in its 27th year, the festival celebrates flamenco's Spanish Gypsy Origins with a spellbinding lineup of local and international flamenco artists, with free workshops and ticketed performances throughout Vancouver. Sept. 11-24 at various venues. Details at www.vancouverflamencofestival.org.
Westward Music Festival: Rock out at Vancouver's inaugural Westward Music Fest, with headliners including Vince Staples, A Tribe Called Red and Gov't Mule. Sept. 14-17 at various venues. More at www.westwardfest.com.
Word Vancouver: This free festival is bringing a multitude of reading and writing activities that will give you the opportunity to take part in free readings, panel discussions, writing workshops, and site performers, to name a few. Sept. 19-24 at various locations. More information at www.wordvancouver.ca.
Vancouver International Film Festival (VIFF): Celebrating its 36th annual festival, VIFF will be featuring more than 200 features and 100 shorts, showcasing the world's most exceptional filmmaking. Sept. 28-Oct. 13 at various locations. Information at www.viff.org.
Mexico Market: Travel to Mexico with this free outdoor market in the heart of downtown Vancouver where you can enjoy staples such as tacos, tortas, and elotes (Mexican corn); indulge in sweet treats like horchata, pastries, and churros; sip on aguas frescas, agave spirits, and micheladas in the cantina; and purchase Mexican-inspired artisanal items, dried goods, and produce. Sept. 16 at Robson Square. More info at www.marketmexico.ca.
Events
Stuff You Should Know: This award-winning podcast, hosted by Chuck Bryant and Josh Clark, is coming to Vancouver this fall. Cracking open cases that delve into the mechanics, history and cultural and scientific impact of topics like Ouija boards, asteroids, and Barbie dolls has earned the podcast over 15 billion downloads by listeners around the world. Sept. 26 at the Vogue Theatre. Tickets at www.livenation.com.
Kate Evans: Threads: Join Evans, the acclaimed author, cartoonist, and activist, who will reveal accounts of hope and hardship from France's Calais refugee camp as told in her 2017 graphic novel Threads: From the Refugee Crisis. Sept. 29 at the Telus Studio Theatre.
Luxury Supercar Weekend: Be struck in awe at Canadia's Premier Luxury Lifestyle and Automotive Weekend Event, where Concours Classics and modern supercars will be staged for an expected 6,000 guests. Sept. 9-10 at VanDusen Botanical Garden. More at www.luxurysupercar.com.