How did I love thee? Let me count the ways. This is a sampling, not necessarily of the best, but of what delighted, challenged, provoked, unsettled, stimulated and entertained me throughout 2015.
Super-silly and with more puns than Vancouver has rainy days, Hansel and Gretel: An East Van Panto shifted the Grimm's fairytale from Germany to Vancouver East. We booed, we cheered and you can, too. It runs at the York Theatre until Jan. 3.
FLEE had me scratching my head — what did it all mean? But I loved every minute of it: script, set, costumes and music. The Fox Theatre was the perfect venue for this part circus, part vaudeville, part Samuel Beckett play created by the Electric Company Theatre in cooperation with Studio 58.
Genevieve Fleming blew the roof off the place in The North Plan. Violent, disturbing and hilarious in equal measure, it wasn't clear whether we should laugh ourselves silly or start a revolution. Possibly both.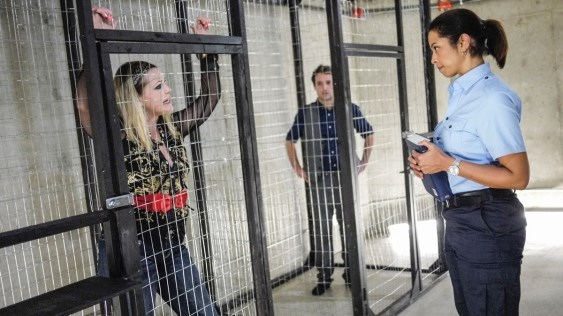 Rapture, Blister, Burn got every woman where our confusion reigns: can we have it all? Mitch and Murray Productions hit it out of the park again in this blistering script that was also rapturously funny.
No sex, just a sweet, offbeat romance, Deux Ans de Votre Vie, charmed the sox off us at Studio 16. Decidedly Québécois, Théâtre La Seizième provided surtitles for the unilinguists among us. Complètement charmant.
Commissioned by the Arts Club, The Waiting Room was everything theatre strives to be: intelligent, emotionally engaging and highly theatrical. Written by Morris Panych, it starred Jonathon Young and Matreya Scarrwener. John Mann, the subject of The Waiting Room, played guitar, sang some of the Spirit of the West classics and rocked on in his own inimitable fashion.
LOVE BOMB, at the Firehall Arts Centre, wasn't perfect but singer/performer Sara Vickruck was. She rocked the joint with Meghan Gardiner's book and lyrics. Presented by the Shameless Hussies — Deb Pickman and Reneé Iaci — who show no signs of being less shameless or less hussy as the years go by. Hussy on!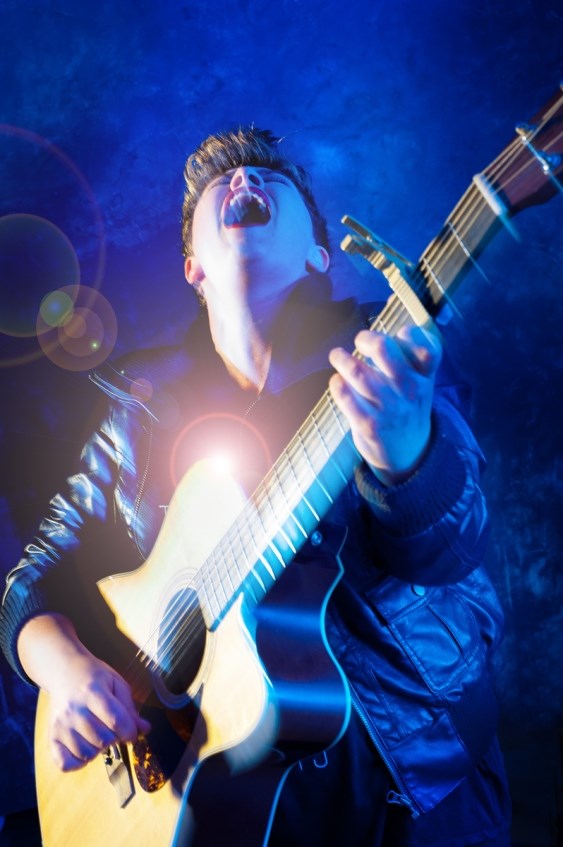 Disgraced gave us something meaty to chew on at the Stanley. This smart, post-9/11 dinner-party conversation about art, religion and cultural appropriation left the anchovy and fennel salad wilting on the plates. The production was a full-course meal with an outstanding performance by Patrick Sabongui.
Freud's Last Session was a cerebral workout with Freud and C.S. Lewis debating the question: If there is a God, why do evil and pain exist? Ron Reed and Evan Frayne duked it out in this remarkable production, directed by Morris Ertman. One of Pacific Theatre's best.
Creepy and shocking from beginning to end, Pi Theatre's Blasted took a cold hard look at humankind's capacity for cruelty. Set designer Drew Facey staged a spectacular explosion, destroying his set on a nightly basis. Blasted was not for the faint of heart.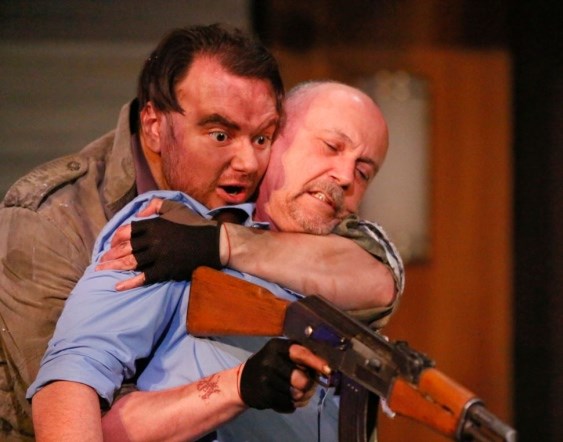 Ruby Slippers gave us Après Moi, a riveting, profoundly moving script that put Jennifer Lines, David Bloom, Scott Bellis and Dawn Petten on stage together. Need I say more? Chirag Naik, a recent Studio 58 grad, held his own in such prodigiously talented company.
All That Fall is Beckett's first radio play, his most Irish and his funniest. Directed by Duncan Fraser for Blackbird Theatre it featured the incomparable Lee Van Paassen, as Maddy Rooney, a self-described "hysterical old hag", and a stellar cast. No bells, no whistles, just an affectionate, nostalgic look at life in rural Ireland.   
Applause also for: Colleen Wheeler in Peter and The Starcatcher, Susan Coodin in The Amish Project, heart-wrenching Nirbhaya, gorgeous Tender Napalm, super-smart Empire of the Son, ETC's Frost/Nixon, Les Misérables at the Stanley, Sweeney Todd, directed by Kim Collier, Theatre Conspiracy's provocative Foreign Radical, Patrick Keating's Inside/Out, Emma Slipp in the rEvolver Festival's Hell of a Girl that gave us one of the best lines in 2015: "Just because it's Hell, it doesn't mean it's all bad."
Farewell 2015. The PuSh Festival opens Jan. 19. Hallelujah!
joled@telus.net