Tickets to
Pecha Kucha Night
, drinks at
Chambar
, a
water saving kit
and music from
Christopher Smith
!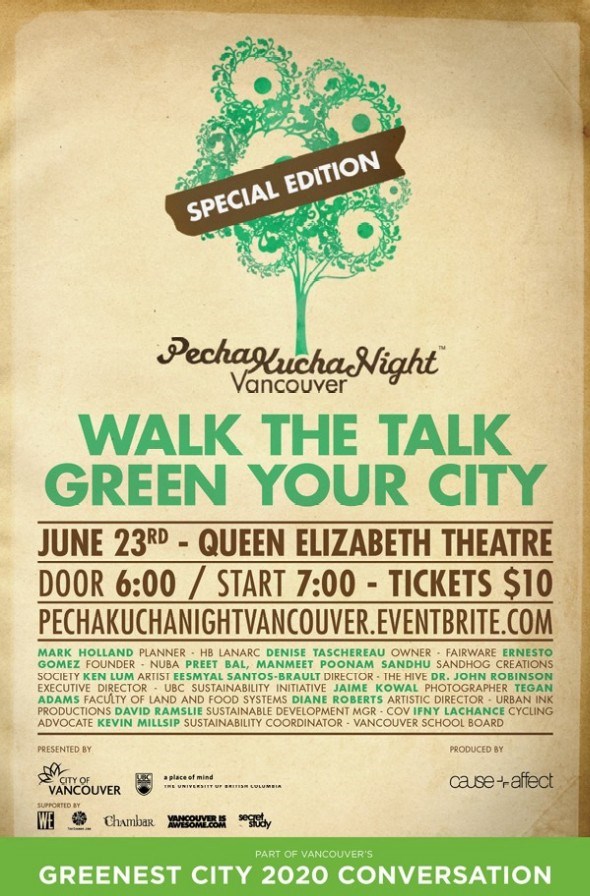 Bob
has written lots on
Pecha Kucha
(
and even presented!
) before. It's one of those events I have heard nothing but good things about and always wanted to attend but haven't yet - usually because it sells out. If you're not in the loop, it's pronounced
PEH
-CHA
KOO
-CHA, and the very special green-themed edition on Wednesday, June 23
"will feature 13 local instigators that are on stage with 20 slides x 20 seconds to deliver inspiration and insight on the broad topic of sustainability and Vancouver's ambition to be the greenest city by 2020."
Tickets
are $10 so if you are keen to go, it may be a good idea to purchase them now because the inspiring line-up - including
Ken Lum
, the artist behind that incredible
East Van Cross
and
Ernesto Gomez
, founder of
Nuba
- is likely to ensure a sell-out event.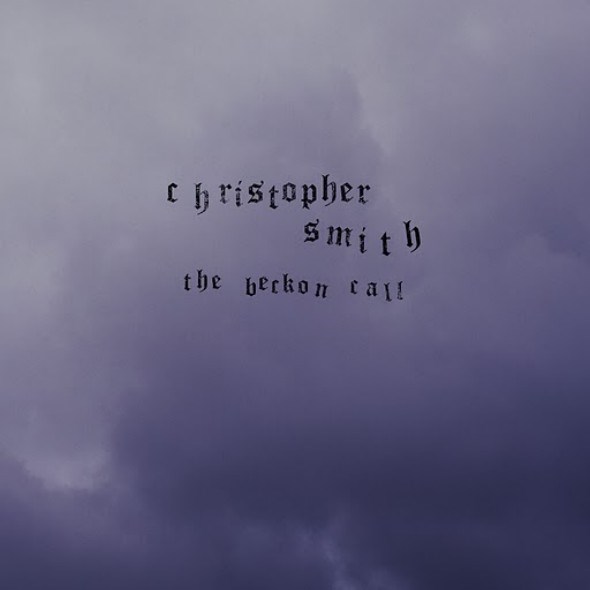 Christopher Smith's debut album, The Beckon Call.
Vancouver is Awesome
has
three
sets of this fabulous giveaway to ... giveaway. (Which means that your odds are good. Better than normal, anyway.) Each winner receives
two
tickets to the event on Thursday, June 23 as well as a
$20 coupon
courtesy of
Chambar
,
two
water saving kits
and
two
copies of
Christopher Smith
's
The Beckon Call
!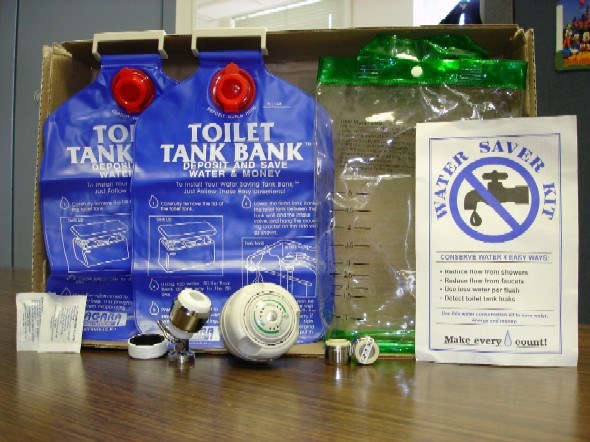 I could definitely use a water-saving kit.
Personally, I feel like I am really conscious about and aware of recycling. I rinse (regardless of how foul and moldy the contents may be) jars and containers for the blue box and cringe when I see recyclable containers in the garbage. I will admit that I (more than occasionally) do indulge in two showers a day, which is totally unnecessary and undoubtedly wasteful. To enter, please leave a comment below detailing one good and one not-so-good thing you do in relation to the environment. Enter as many times as you like.
Contest closes on Monday, June 21 at 5:00 pm.
Winners will be picked at random and contacted via email for confirmation.
Good luck!