Each week we'll uncover some unusual and (hopefully) interesting facts about the city. This week we take on Gastown.
1. Gastown almost had a freeway running through it
In the 1970s, Former Mayor Tom Campbell had big plans to develop and reconfigure Vancouver's downtown, which included running a freeway through Gastown, Chinatown and Strathcona. Fearing eviction, citizens protested Campbell's plans and as a result, the plans were abandoned with the exception of the Georgia St. and Dunsmuir St. viaducts. With no possibility of a freeway in sight, the city decided to invest money into revitalizing Gastown and refurbishing the historic buildings that had become derelict over the years.
2. The steam clock was meant to attract crowds
Locals might chuckle at the sight of tourists taking photos of the neighborhood's infamous team clock, but the truth is, not many of us know why it's even there. Built in 1977, the steam clock marked the completion of the neighborhood's revitalization project. Local storeowners who believed having a tourist attraction would increase foot traffic in the area paid for the clock. The 'steam' theme alludes to Gastown's industrial past, but it's also believed that the clock was erected to prevent homeless people from sleeping on the steam grate that the clock now covers.
3. Gastown is named after John "Gassy Jack" Deighton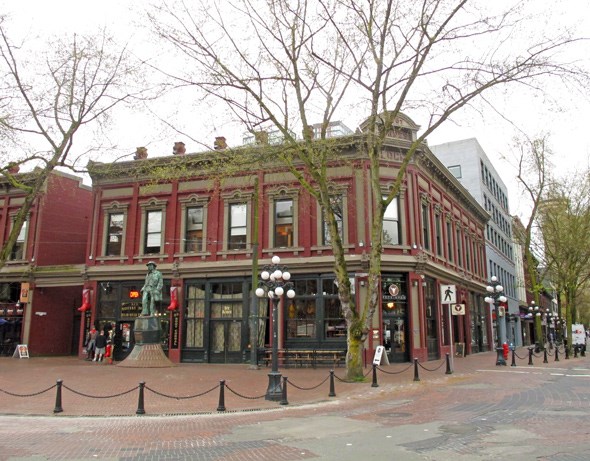 Originally from Hull, England, John Deighton had already spent some time chasing gold in California and running a bar in New Westminster before rowing up the Burrard Inlet in 1867. Upon learning that the workers at the local Mill has to travel over 5km by boat and 15km by foot to enjoy a drink, Deighton decided to open a saloon near present day Carrall and Water St. Deighton told the millworkers that they could have all they could drink in one sitting if they helped him build a bar and soon enough, The Globe Saloon was born. Deighton earned the Gassy Jack moniker because of his penchant for storytelling and boisterous demeanor. The neighbourhood, which came to be Vancouver's first downtown core, was named after him. 
4. Most of Gastown was destroyed by the Great Fire
On June 13, 1886 a brush-clearing fire between present-day Main and Cambie St was blown into dry brush to the west of the city, resulting in devastating city-wide fire. All but two of Gastown's buildings were completely destroyed. The area was quickly rebuilt and thrived as the centre of the city's wholesale produce distribution until the Great Depression.
5. It's a neighbourhood of extremes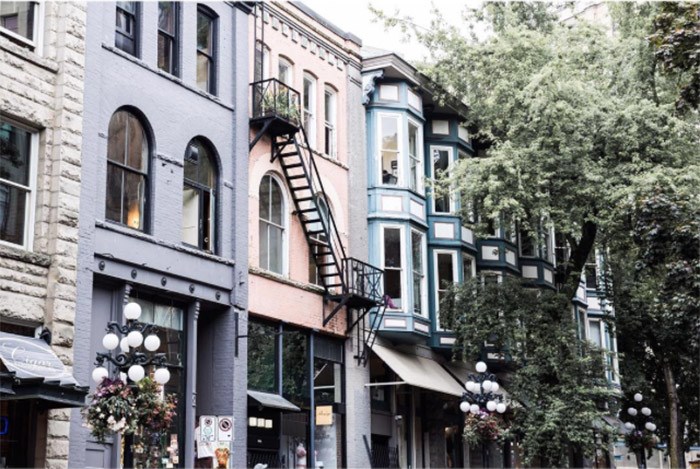 Despite being partially situated in the Downtown Eastside (DTES), one of the poorest postal codes in Canada, Gastown is home to some of the city's most high-end boutique shopping, galleries and restaurants. In 2012, Complex Magazine named Gastown the 4th most stylish neighbourhood in the world.
Read more from our "5 Things You Didn't Know" series HERE.