Grab your coffee, step outside, close your eyes and soak up a few of those sweet, sweet rays. No, you're not still dreaming—we really are kicking off the last weekend of February with a (mostly) sunny Saturday in Vancouver.

But enjoy it while it lasts: that typical Lower Mainland rain is expected to roll back into the area this evening and stick around for, oh, the next c̶e̶n̶t̶u̶r̶y̶ week or so. We're just keeping our fingers crossed it holds off long enough to catch a glimpse of tonight's full moon.

No judgement if your only weekend endeavour is to pack in all of the outdoor adventures today before spending all of Sunday recovering on the couch with your trusty sidekick Netflix. But if you do head out of the house for any indoor fun in the next couple of days, make sure you do so only with your household bubble—unfortunately, COVID doesn't take a break on the weekends.

Here are a few fun ways to finish off February.
1. Have a beer, help a local newborn fight an incredibly rare form of cancer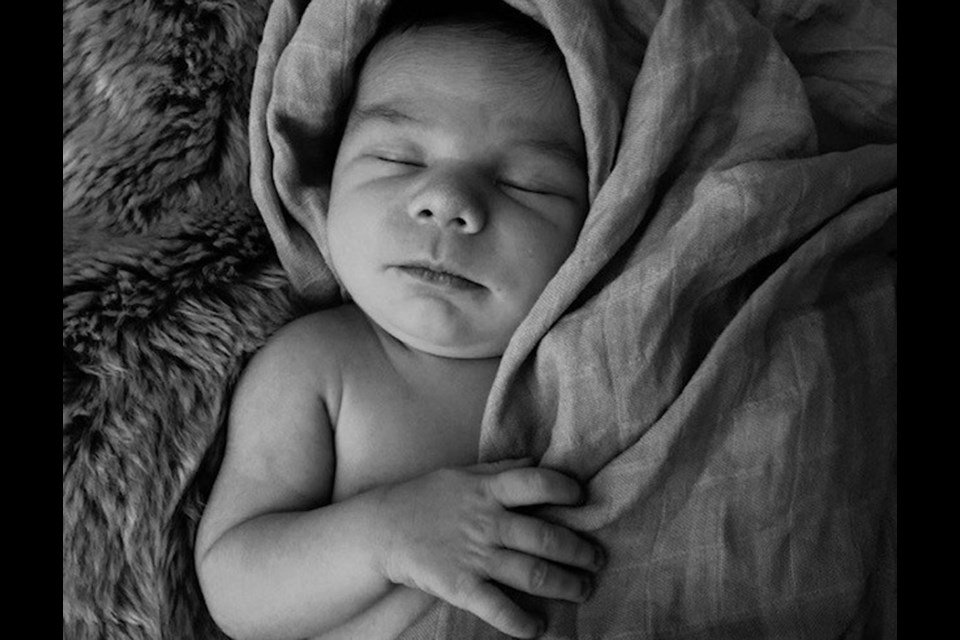 Newborn Alejandro (Alejo) Angel has a rare form of cancer that wil require an expensive surgery. North Vancouver's North Point Brewing is now selling cans of Alejo IPA, a special edition brew to raise funds and awareness for the Angel family's campaign. Angel Family, North Point Brewing
North Point Brewing is selling cans and pouring pints in their brewery of a special edition beer to raise funds and awareness for a newborn baby from the North Shore who is suffering from a rare form of cancer that could require an expensive surgery in the United States.
You can read all about little Alejandro (Alejo) Angel and his health troubles here.
Alejo IPA is the new beer, a brew that is very similar to North Point's staple offering Life of Riley Hazy IPA, with a couple of "secret ingredients" added to the mix. A portion of sales from all cans and in-store pours of Alejo IPA – it is only available at the brewery, located at 266 First St. East in North Vancouver – will go to the family's GoFundMe campaign.
2. Check out the Vancouver Mural Festival's new augmented reality art hunt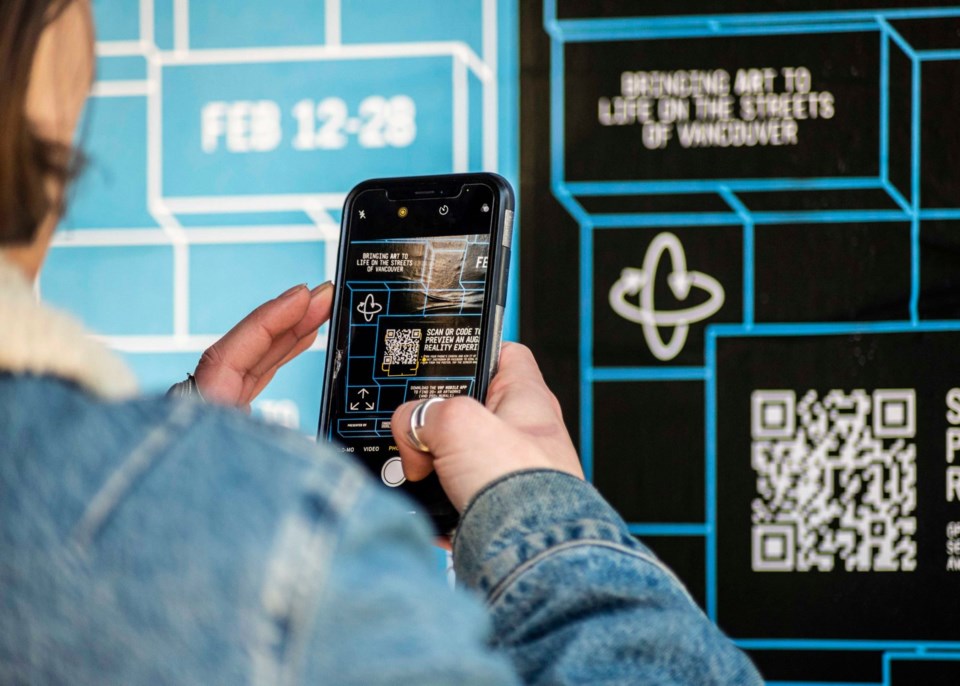 The Vancouver Mural Festival is hosting a winter festival using augmented reality to showcase various artists' works across the city. Gabriel Martins
It's your last chance to check out the Vancouver Mural Festival's special winter installment, called VMF Winter Arts, that's striving to blur the line between the real and virtual world.
Using augmented reality, VMF Winter Arts will transform public space across the core of Vancouver into an interactive, open-air gallery to show artists' works. According to information found on VMF's website, the unmapped and individualistic nature of the festival will allow people to admire the works at a safe distance from each other. Sadly, several downtown augmented reality exhibits created by the VMF were hit by vandalism Thursday, but "the general response to VMF Winter Arts has been tremendous, and we won't let acts of vandalism deter us from continuing to bring works of public art to our streets," according to the festival's executive director.
The festival is set to run until Feb. 28.
3. Say goodbye to Vancouver's Twin Peaks-inspired vegetarian restaurant


Today marks the end of a long run for a beloved local haunt is near, as Vancouver's all-vegetarian Black Lodge restaurant/bar is closing its doors.
Located at 317 East Broadway, this is actually the second Black Lodge location and it opened its doors in 2017. The East Broadway spot was created a few years after the Black Lodge made its debut as a small bar-centric venue at Kingsway and Carolina.

Read more about its history and the reasons for its closing here.
4. Hoist your spoons for the Chowder
Chowdown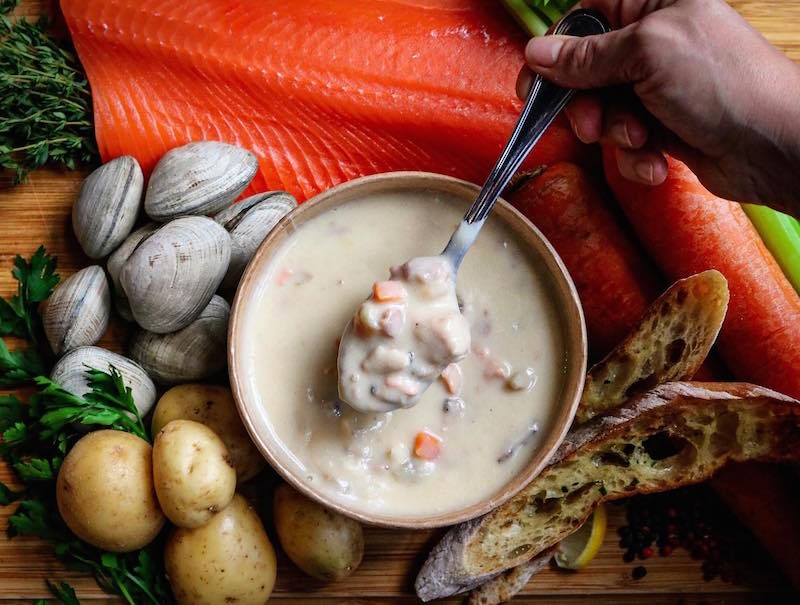 Seafood Chowder is on the menu at Vancouver Fish Co. The Granville Island restaurant is making a special 'Taste of Anacortes' chowder for the National Chowder Chowdown Festival this year. Photo via The Vancouver Fish Company/Facebook
For several years, the Chowder Chowdown has been one of Vancouver's favourite food events. However, for 2021, the event has shifted its scope and is instead taking place for the first time ever as a month-long celebration coast to coast.
For just one more weekend, chowder fans can order up chowders from several Metro Vancouver restaurants and vendors for a variety of experiences to be enjoyed either at home or while dining in. Partial proceeds of each chowder sold during the National Chowder Chowdown Festival will be donated to the not-for-profit Ocean Wise Seafood program.
5. Explore the city on two wheels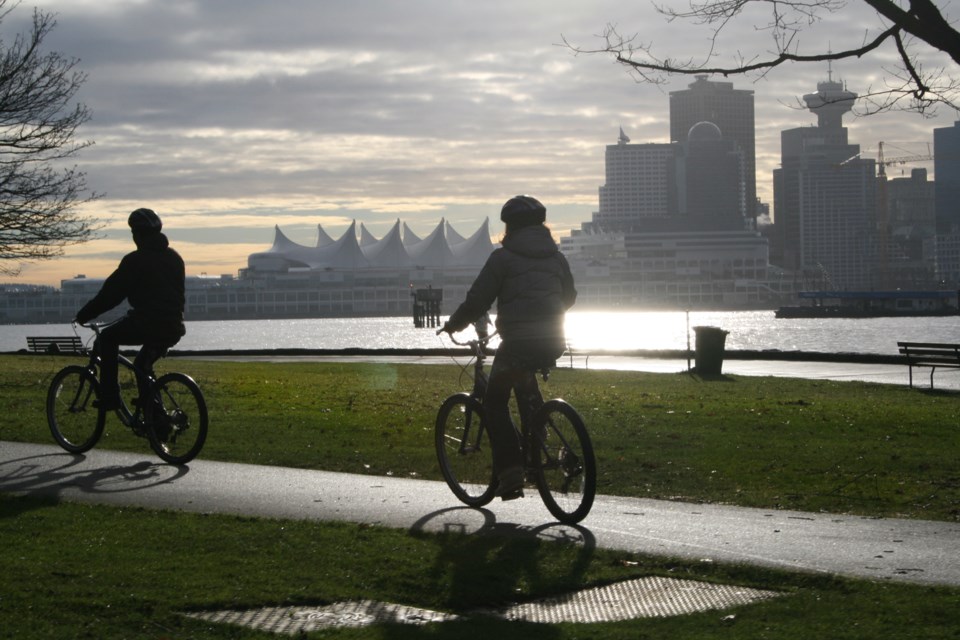 Cyclists riding along the waterfront in Vancouver. Getty Images
If you're in need of some motivation to get out of your current bike route rut, here it is.
While it may be counterintuitive to go to a company known for bus service to see bike routes, TransLink has updated a couple of regional maps to help cyclists figure out routes around the city and region.
The maps cover major routes from Pitt Lake to Tsawwassen, and even include a legend to help cyclists see which routes they might be most comfortable with in regards to traffic. Check them out here!
6. ''Journey into the Arctic' at Science World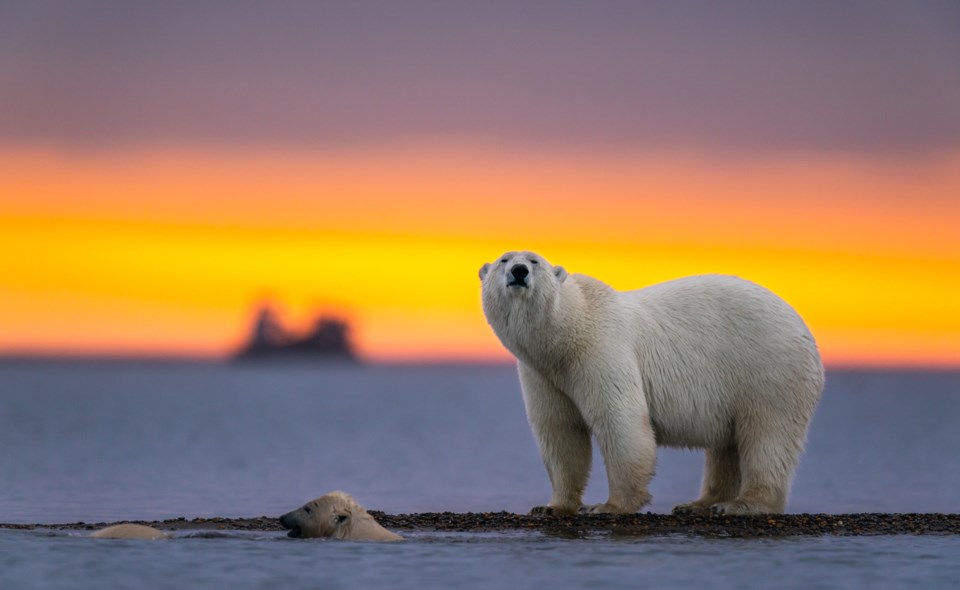 Science World is debuting a new exhibition next month that takes visitors on a journey over the tundra and into the world's northernmost biome.Photo via Shirley Szeto / Getty Images

... Without subjecting yourself to the brutal chill of Arctic temperatures.
Science World is inviting Vancouverites to experience Arctic Voices, a new 8,000-square-foot exhibition that offers an immersive view into the fascinating, continually-changing Arctic environment. Guests are invited to "[d]ance with auroras, hop on ice floes and learn just how deeply connected our everyday lives are to the Arctic," as part of the exhibition, which opened to the public on Feb. 11.

We have all the details to know before you go, here.
7. Dine out with your bubble during Dine Out Vancouver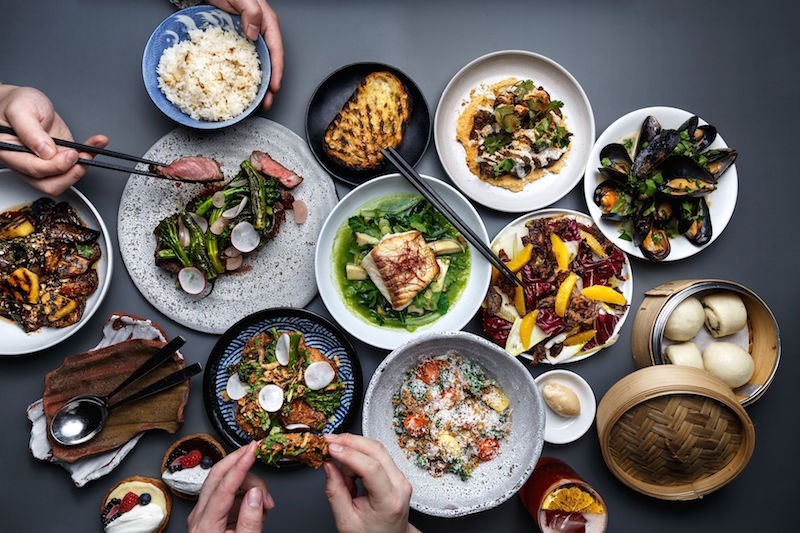 Torafuku in Vancouver is one of the over 350 restaurants taking part in Dine Out Vancouver 2021, which takes place from Feb. 5 to March 7. Photo courtesy Torafuku
For its 19th year, the Dine Out Vancouver Festival (DOVF) will put on its longest run ever. Spanning 31 days, from now until March 7, 2021, DOVF will offer special menus from local chefs and socially distanced gastronomic experiences, all of which will adhere to any public health orders in place at the time to prevent the spread of COVID-19 in the province.
Participating dining establishments are serving up multi-course meals in price ranges from $15 to $54 and special promotional offers. Choose whether you want to dine in or do take-out, too. This year, Dine Out is also presenting a collection of virtual culinary experiences, talks, and exhibits to the roster of events.

We've got the full list of restaurants taking part in Dine Out Vancouver 2021 for you here.
8. Treat yourself to a Taste of the
Tri

-Cities

Still hungry? Exhausted the list of eateries participating Dine Out Vancouver? Looking for something closer to home, perhaps? Whatever the case may be, the Taste of the Tri-Cities campaign is serving up some similarly awesome deals until March 19, but without the set menus, that are worth checking out.

Instead, participating restaurants, pubs and cafés will offer food specials — not available on regular menus — and/or free appetizers and desserts. Meal orders can be placed while dining in or through take out to accommodate for the pandemic physical restrictions.
9. Scroll through a few luxury real estate listings
After all, the perfect weekend activity is one you can accomplish without getting out of bed. Such as taking a virtual tour of your newest dream home, for instance.

Why not start with this absolutely bonkers, $16.9 million West Vancouver mansion? It's got everything you could ever need and more, with a gondola, heated driveway, a massive chandelier and an epic view of the city all falling into the "more" category.
— With files from Cameron Thomson, Brendan Kergin, Andy Prest, Lindsay William-Ross, Janis Cleugh and Elana Shepert