There's less than a month to go until Christmas Day!

But as the most wonderful time of the year kicks off, the number of COVID-19 cases is spiking. Yesterday, B.C. identified a record 911 positive tests in a 24-hour period. Amidst the rising caseload, the province recently announced a host of new and extended COVID-19 restrictions intended to quell the spread of the virus, including an order making masks mandatory in all public indoor spaces.
That said, there are still plenty of ways to find a respite from the doom and gloom, appreciate some artwork or get in the festive spirit in Vancouver this weekend—whether it's outdoors and distanced in the safety of your household bubble, or from the comfort and safety of your couch.
1. Take an evening walk to check out these illuminated art installations
It's the final weekend to take in Lumière Vancouver, and appreciate the event's interactive, illuminated installations set up in the West End. For its seventh year, Lumière's seven art installations are spread across two iconic sites: English Bay and Jim Deva Plaza, and runs until Nov. 30.
If you're passing by the foot of Denman Street, keep an eye out "Davie" the 24-foot grizzly bear. There will also be the nature-inspired sculptures at English Bay: Luna the whale, Stanley the heron, and Eugenia the tree. These light installations "pay homage to British Columbia's wildlife community," according to organizers.
2. Head to the top of Grouse mountain peak of Christmas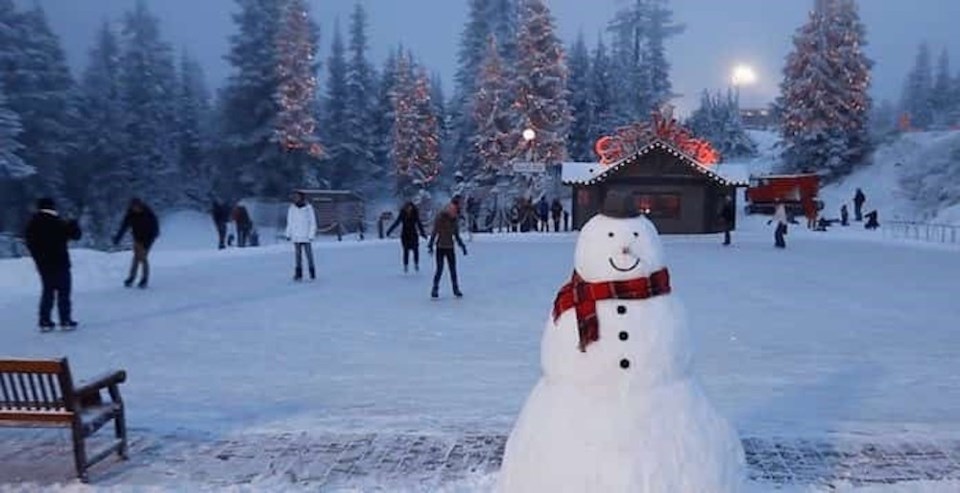 Photo: Grouse Mountain
The Peak of Christmas is back at Grouse Mountain with its annual display of high-elevation festive enchantment and fun activities.
The winter wonderland features an 8,000-square-foot mountaintop Ice Skating Pond, surrounded by snow-topped trees. Blue Grouse Lake twinkles with breathtaking light installations, and guests can stroll through a dazzling light tunnel with new additions including magnificent lit deer—not to mention the real reindeer!

Access is included with a Mountain Admission Ticket, Annual Membership, Winter Season Pass, or Lift Ticket.
3. Enjoy a drink or a meal (even it it's to go) for a good cause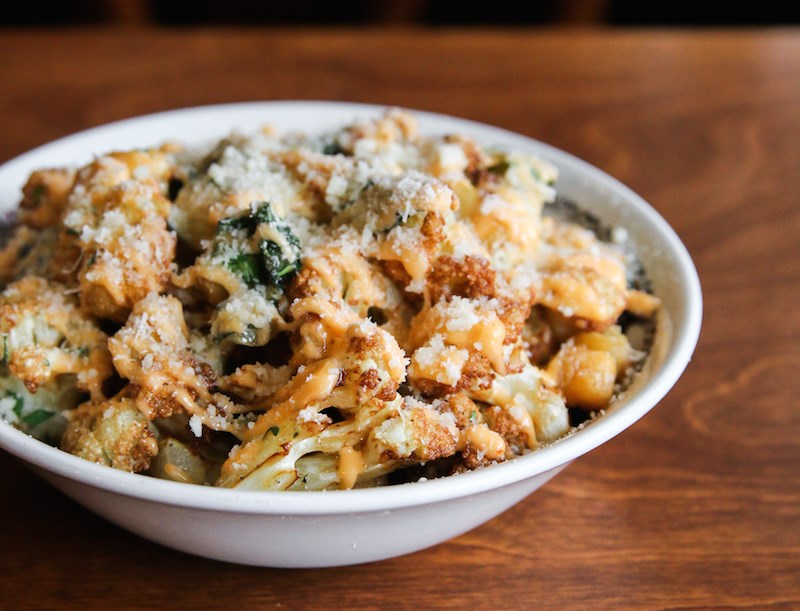 Ask For Luigi is among the restaurants participating in Dine Strathcona 2020. Photo courtesy Dine Strathcona
The 2020 iteration of what began last year as Dine Railtown has been re-branded as Dine Strathcona, and has expanded to feature numerous restaurants and cafes in the community while supporting vulnerable individuals in Vancouver's Downtown Eastside.
Taking place Nov. 18 to 30, guests can choose select menu items at participating Strathcona businesses, from which $1 per dish or beverage will be donated to WISH Drop-In Centre.
4. Stock your pantry with Filipino treats from this virtual Christmas market
We all need a little comfort food these days.

If you're hungry to shop local and are missing out on all the usual holiday market events, this virtual marketplace showcasing Vancouver-area Filipino vendors might be perfect for you: The Magkasama Virtual Filipino Christmas Market is open for business through Nov. 29, and features over two dozen vendors from the Lower Mainland's Filipino community, including several that make specialty Pinoy foods and drinks.
Think Macarons, Cake in a Jar, Bibingka (rice cake) Savoury and Sweet Ensaimada (brioche), Sweet and Savoury pandesal, Taho (tofu pudding) Brown Butter Cubes, BBQ Skewers, Filipino Coffee beans, Filipino chocolate, Sushi Bake, Chocolate covered strawberries, Filipino inspired tote bags, greeting cards and many other creative and delicious treats, according to the organizers. Several of the items featured via Magkasama would also be great holiday gifts to give to loved ones, if you're looking to check a few names off your Christmas shopping list this weekend.
6. Get a jump on your holiday shopping - with a twist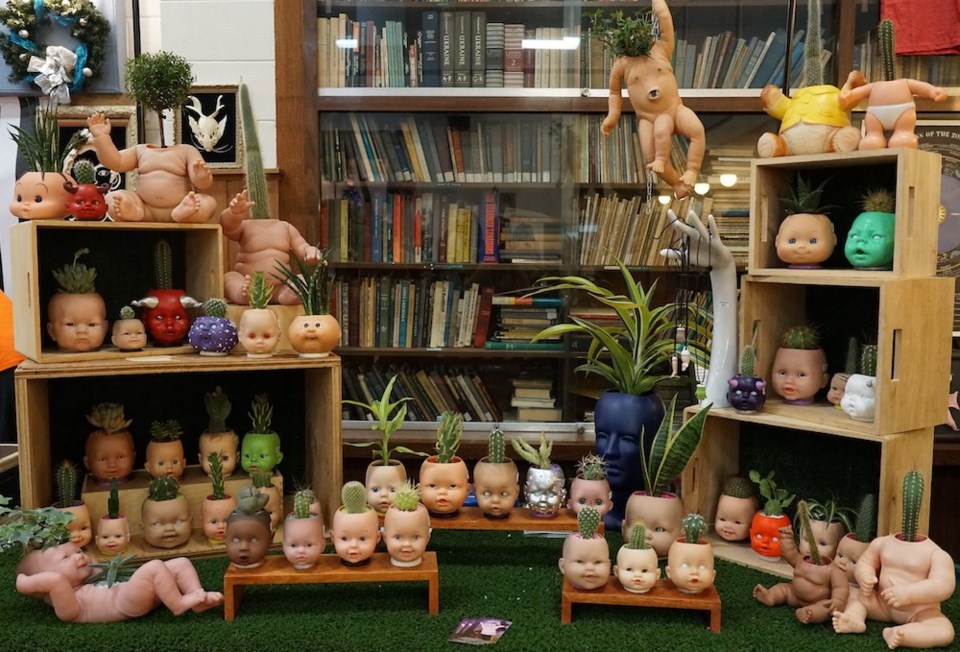 Pop-up attendees will find numerous eclectic offerings from over 30 vendors at this year's incantation of Weirdos. Photo: Weirdos Holiday Pop-Up
A beloved annual holiday shopping event returns to the city with a smorgasbord of eccentric items for people seeking unique gifts in 2020—but this year's experience will offer more opportunities to shop.
Typically, Weirdos is a two-day market held over a single weekend in December. Instead, this year the holiday shopping event will take place for over a month as a storefront pop-up at 2308 Broadway (near the corner of Broadway and Vine) called Weirdos Holiday Pop-Up.

For an idea of what exactly you'll be able to find at the pop-up, check THIS out.
If it's your pup you'll be spoiling this holiday season, Vancouver-based pet app PawSwap is offering up advent calendars filled with 12 pet-friendly surprises this December, now available for purchase. In addition to giving dog owners a way to celebrate the holidays with their four-legged friends, the calendars are helping support local businesses and products during Christmas shopping season.

In the spirit of giving back, PawSwap is also providing its customers with the option to add a donation to their advent calendar purchases. Those donations will, in turn, benefit the pets and owners who comprise part of Vancouver's homeless community.
7. Consider the link between humans and wildlife at this contemporary art show
Local artist Kevin Lanthier is examining what a "natural habitat" might mean for wildlife today in his show, HUMAN:NATURE, open at the Ian Tan Gallery for one final weekend before it closed on Nov. 30.
Lanthier chronicles local Vancouver wildlife stories in his striking images, including the Chinatown Otter, a river otter that "broke into" Sun Yat-Sen Park and ate several of the prized koi fish, prompting rival social media fans using the hashtags #teamotter and #teamkoi. The Olympic Village Beaver is depicted, drawing parallels to Vancouver's always-challenging housing situation. And, of course, there's The Crow Commute, a daily happenstance in which thousands of crows fly just before dusk to the Still Creek area of Burnaby, echoing the evening rush hour. Vancouver's "unofficial ambassador" Canuck the Crow is featured in this image as well.
8. Experience a virtual wine tasting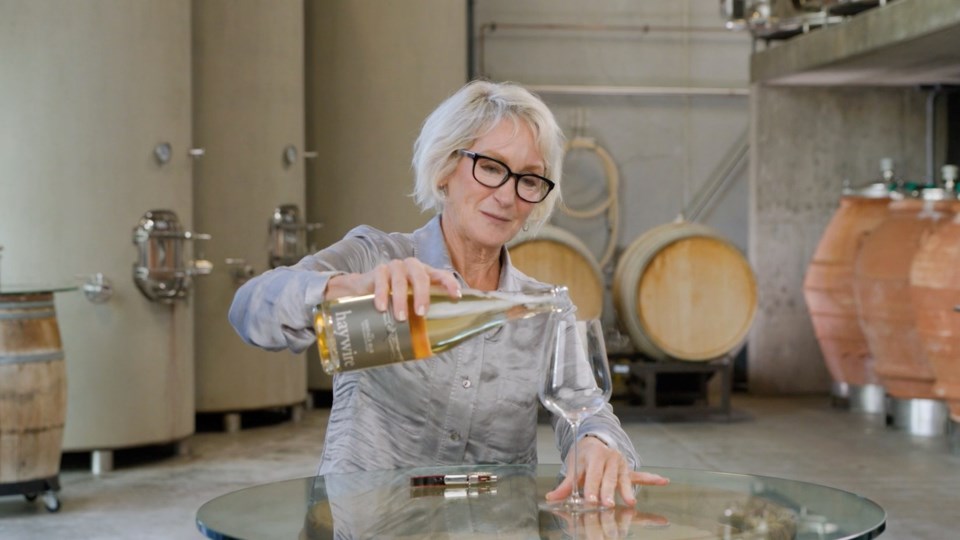 Enjoy a virtual wine tasting with expert DJ Kearney when you order a collection of four bottles curated by Okanagan Crush Pad for this holiday season. Screenshot
Ahead of the holidays, a popular B.C. winery has come up with some sets of wine that both pair great with lots of foods and with this tech-centric way of sipping.
The Okanagan Crush Pad has four carefully-curated sets of wines available right now and your purchase gives you access to videos hosted by Vancouver-based B.C. wine pro DJ Kearney, offering recorded tasting notes, food pairing and serving ideas, fun facts and the inside scoop on how each wine was made for each premium collection. These self-guided tastings are ideal for enjoying with your household or gifting to a wine-loving friend or relative.
9. Visit this a museum exhibit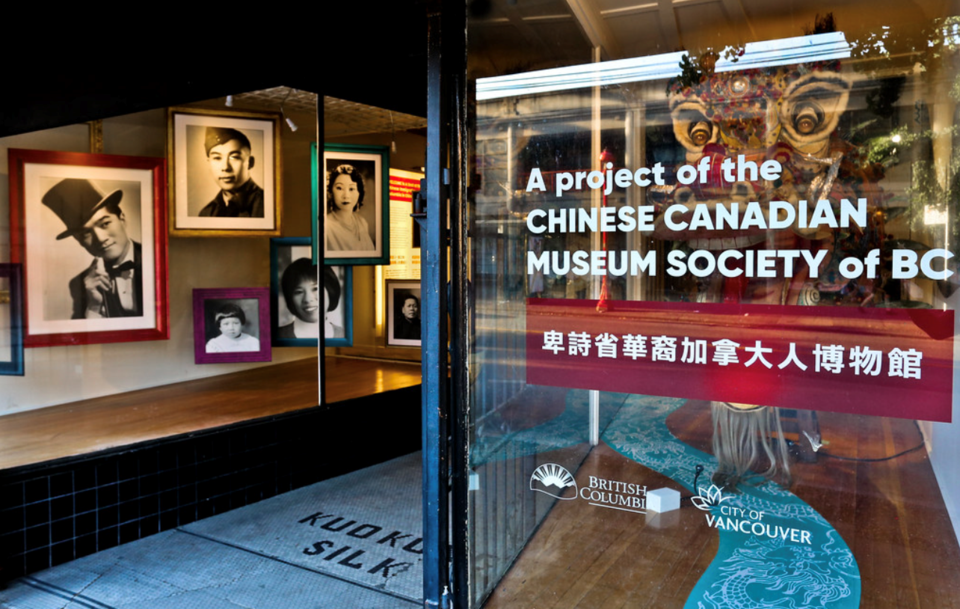 Photo courtesy of Province of British Columbia / Flickr
You can learn more about Chinese Canadian history thanks to an exhibit that recently launched in Vancouver Chinatown.
A Seat at the Table: Chinese Immigration and British Columbia is the first exhibit from the Chinese Canadian Museum. It explores the history of Chinese immigration, with a particular focus on how the communities were able to stay vibrant through the food and restaurant culture they brought to British Columbia, through individual narratives.

Now, a feature exhibit is also available for viewing at the Museum of Vancouver, after opening on Nov. 19.
- With files from Elana Shepert and Lindsay William-Ross.