Sean Orr is a multi-talented individual who takes photos, writes for Beyond Robson, and plays in the band Kidnapping. He has shown his work at Dadabase, Antisocial, Little Mountain Studios, Misanthropy, Midtown, The Peanut Gallery, Access, and at the Cheaper Show. This Friday is Sean's photography show, "Pretty Drifted" at the new gallery HOTEL (formerly Plank Gallery), where he will also be releasing his new book of photos with the same name. Below are some images of Sean's day to day.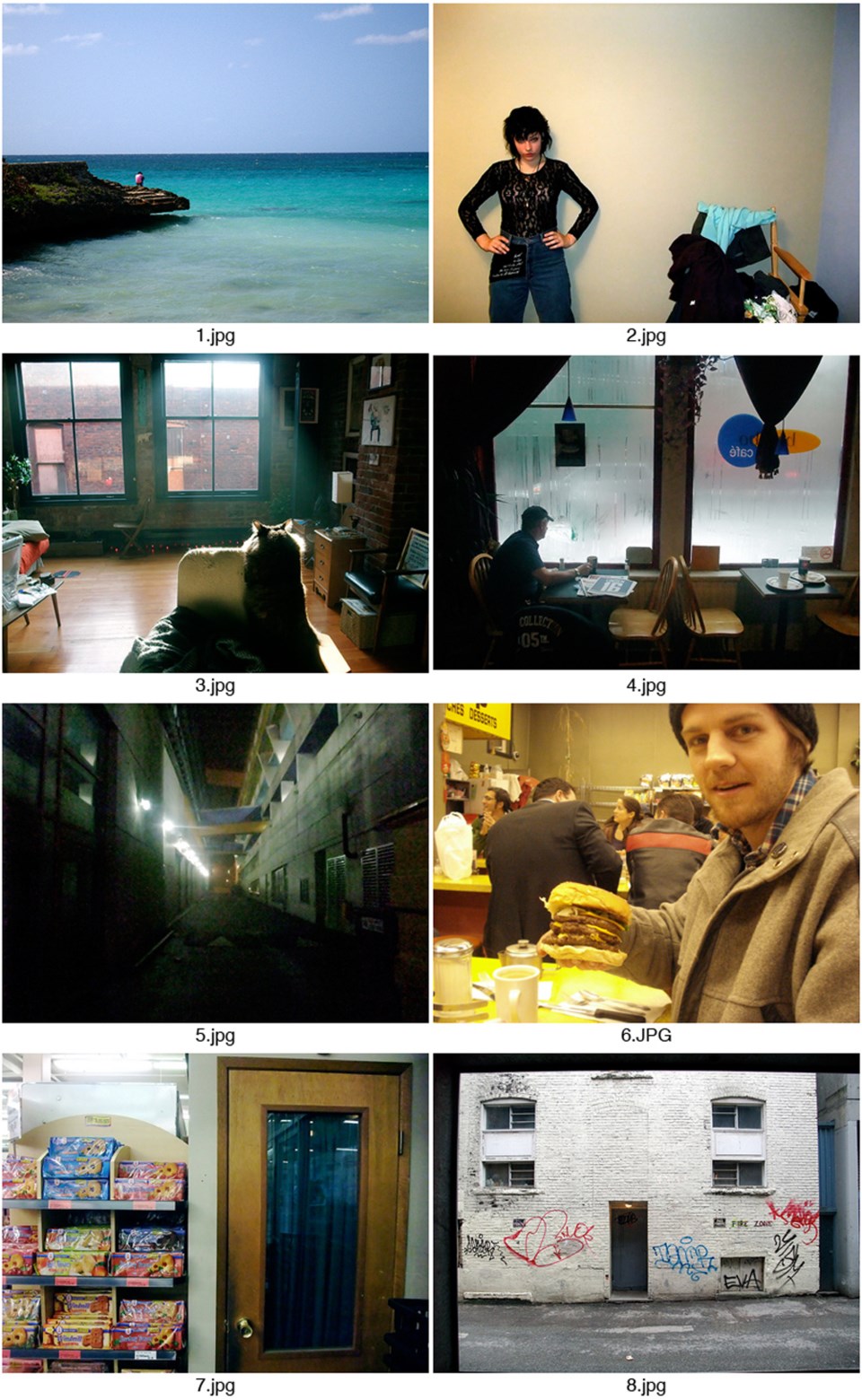 The Proof
1. My brother Jonathan in Cuba. We got arrested there. If you know us, this is funny.
2. My girlfriend Cherie dressed in Mom Jeans. She is a designer at Westbeach.
3. My cat Milou hanging out at 'The Museum'.
4. My coffee shop, Bambo.
5. My commute to work
6. My favorite lunch at Save on Meats
7. My store. Amazing deals.
8. My view from work; Salt Tasting Room
The Questions
What do you do?
I write for Beyond Robson, I'm in a band called Kidnapping, I take tons of photos.
What neighborhood do you live in?
I live in Gastown. It is nuts. Tourists vs. hipsters vs. dumpster divers.
What are you working on?
I have a show coming up at Hotel (formerly Plank Gallery). Its my first solo show in 4 years. I printed some books from Blurb.
Where can we find your work?
http://www.flickr.com/photos/seanorr
http://www.beyondrobson.com/author/sean
http://www.myspace.com/taxesisnew
Thanks Sean.
Pretty Drifted's opening reception is Friday, May 8th
8 p.m. to 11 p.m.
HOTEL
165 East Hastings (west of Main, next to The Balmoral)
Exhibition runs May 8th to May 22nd
Daytime hours: Noon to 6 p.m. and by appointment