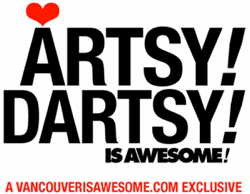 Greetings Vancouver is Awesome readers! Artsy!Dartsy! is Vancouver's online art & design event guide. Offering comprehensive event listings, the site is updated daily to list current and upcoming exhibits, lectures, and shows.It is a resource for casual art-goers, industry professionals and tourist. With a user friendly format, information is sorted by media, venue, schedule and location as well as handy gallery map.We welcome tips and media releases! For the full listing please head to Artsy-Dartsy.com.
Opening Reception: Friday, Jan 14, 8pm,  Centre A presents Natalie Purschwitz & Kelly Lycan: I can see Your Underwear
Curator: Makiko Hara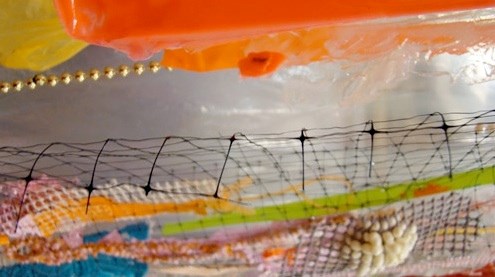 Centre A is pleased to present i can see your underwear; a new site-specific installation by Vancouver based artists Natalie Purschwitz and Kelly Lycan. Focusing on a ubiquitous but ideologically charged material-plastic-the artists will examine the relationship between material culture and mythology. During a three-month production residency, the artists have accumulated and arranged a vast array of plastic materials that are being re-activated as installations.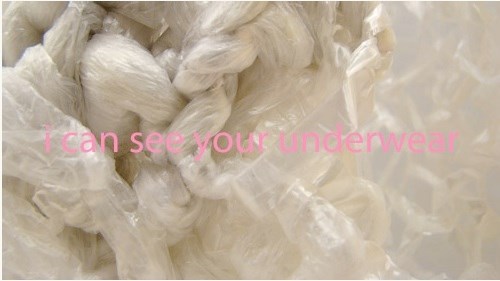 Lycan and Purschwitz are interested in both the ephemeral beauty and the permanent reality of plastic. Since a myth can be seen as an invented story that naturalizes our surroundings (such as explanations about the creation of the world, supplying reasons for the inexplicable miracles of nature), mythology can be used to locate and reveal ideology. Purschwitz and Lycan intend to present collections of plastic in a way that interprets the narrative that we as a culture have ascribed.
The intersection of Purschwitz and Lycan's work is located in their interest in collecting, how it reflects aspects of private/public life and informs how we order the material world.  Through their art practices Lycan and Purschwitz store and rearrange material culture and its relationship to display, design and contemporary art in order to address how aesthetic positions are created.
For this exhibition viewers will be drawn into the vast and cavernous space of Centre A through a series of installations that attempt to lure them into a visceral plastic world:  An over-abundant swing references Rococo excess; a soft, giant shrine nods toward the seductive structure of a bower-bird's lair; a super-saccharin tower of transparent treats smacks of Babylonian and Platonic references.
The title, i can see your underwear, hearkens back to schoolyard taunts, suggesting a momentary spectacle, both shameless and shameful depending on one's position. Like the emperor and his new clothes, the metaphoric transparency of the materials belies its true nature, and while we are seduced by its colourful cheer we also come to realize that we are frolicking in our own demise.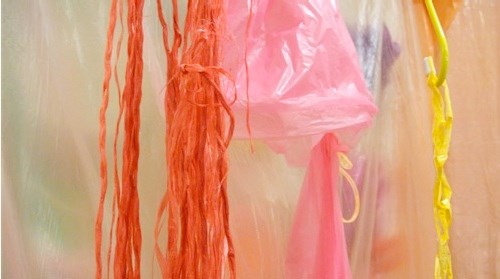 Sponsor: The Audain Foundation for the Visual Arts
Exhibition Patrons: David Cousins, Sherry Killam, Coleen and Howard Nemtin