Take a break from the news cycle and help us celebrate the things we covered this week that are making Vancouver Awesome with a capital "A."
February 16 – 22, 2019
1. On this week's V.I.A. podcast, we spoke with Josh Rimer, the Vancouver vlogger who has just been named Mr. Gay Canada.
Wait, what? There's such a thing as "Mr. Gay Canada"? Yes, there is. And Rimer explains to us how he came to hold the title, what makes him Canada's Mr. Gay, and what's next for him as he reps the True North Strong and Free at the Mr. Gay World competition in a couple of months.
2. Watch a video of this racy and breathtaking adult puppet show.
3. Heritage Week explores Vancouver's Jewish community in Oakridge.
4. From the Ground Up: Nourishing the B.C. food producers who want to feed us.
5. 6 reasons we're excited about visiting Victoria this spring.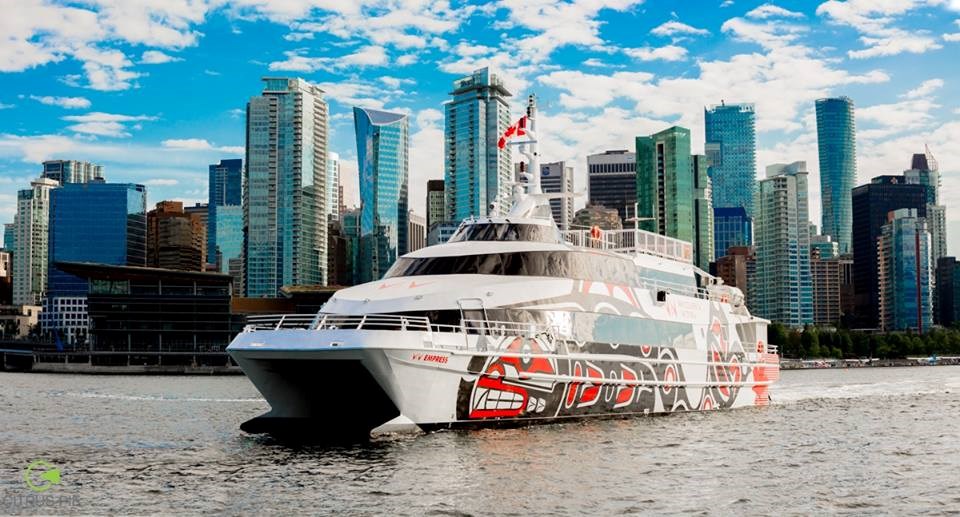 Located just a few hours from downtown Vancouver, Victoria is the perfect getaway for anyone looking to explore what the province has to offer, without giving up too many vacation days in the process. To make the most of your weekend getaway, we've partnered with V2V Vacations to highlight Victoria's must-visit experiences, including the top rated stops and authentic cultural experiences that every British Columbian should experience at least once (or twice) in their lifetime. Don't wait another year, it's time to visit Victoria, BC! #sponsored
6. These luxury glamping domes in B.C. offer awe-inspiring ocean views for miles.
7. Drop the needle, vinyl record pressing returns to Vancouver.
8. This epic St. Patrick's bingo rave offers confetti, conga lines, and insane prizes.
9. Get FREE pancakes at IHOP for National Pancake Day 2019.
10. Vancouver Japanese-Canadian baseball team highlighted in new Heritage Minute.
11. Four young Vancouver artists up for prestigious national photography award.
12. One of Metro Vancouver's favourite night markets reveals 2019 dates.
13. You can get bubble tea hot pot at this Metro Vancouver restaurant.
14. This breathtaking spring break getaway is only 1 1/2 hours from Vancouver.
15. Shad brings new war stories to Vancouver for a night at Fortune Sound Club.
16. Key Party, a cheeky 70s-inspired bar, opens on Main St.
17. This breathtaking spring break getaway is only 1 1/2 hours from Vancouver.
18. The Pie Hole preps a new Vancouver location in Kitsilano.
19. UBC ranks #3 university in Canada and among top universities in the world.
20. 'Grind' your way up 633 stairs in an iconic Vancouver building and there's a beer waiting for you at the top.
21. Metro Vancouver's only permanent drive-in movie theatre opens for the season in March.
22. This unique B.C. place receives the most rainfall in all of North America.
23. You can fly round-trip Vancouver to Disney World for only $318 CAD right now.
24. Check out this "no filter" photo from _ttentrahs_ who took this shot of the city on a clear day.
25. Popular roving donut-maker reveals plans for permanent Metro Vancouver location.