By now I hope you've either picked up a printed copy of the joint issue of the magazine that we did with Discorder from one of the many LOCATIONS that stock it or you've DOWNLOADED the PDF from us for FREE. Over the next couple of weeks I'm going to bring you an inside look behind each and every spread.
Tenth up is a spread containing another PROOF feature profiling a creative's life and work on the left. This one we're quite proud of as it was put together by Ken Lum, the artist who designed the EAST VAN CROSS. Also welling up with pride due to the right hand side of the spread containing a piece written by comedian and comedy organizer, Graham Clark, about the comedy scene in Vancouver, past and present. This is one of my personal favourite spreads in our first printed issue.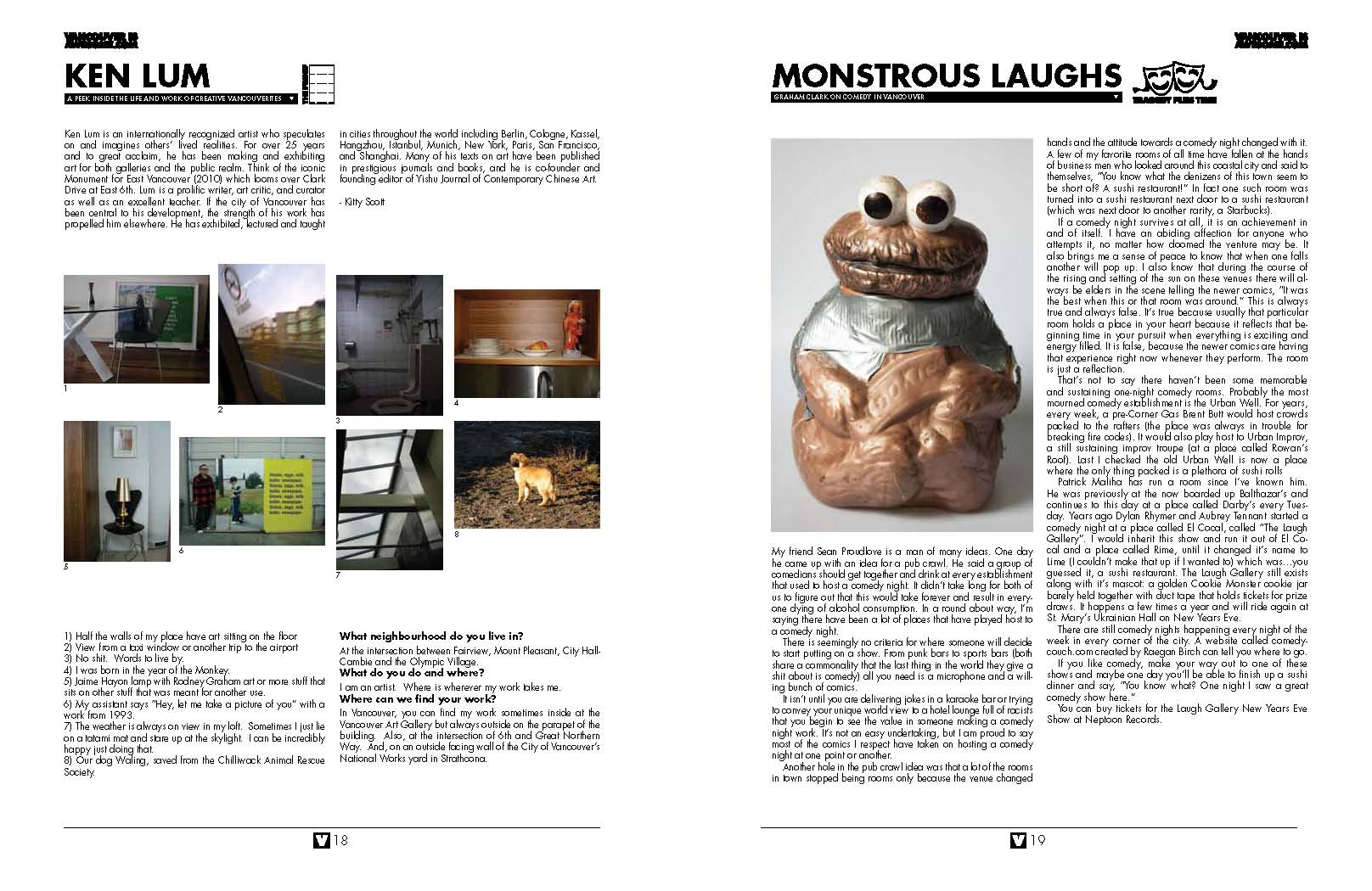 Click here to DOWNLOAD THE PDF of our entire magazine for FREE!