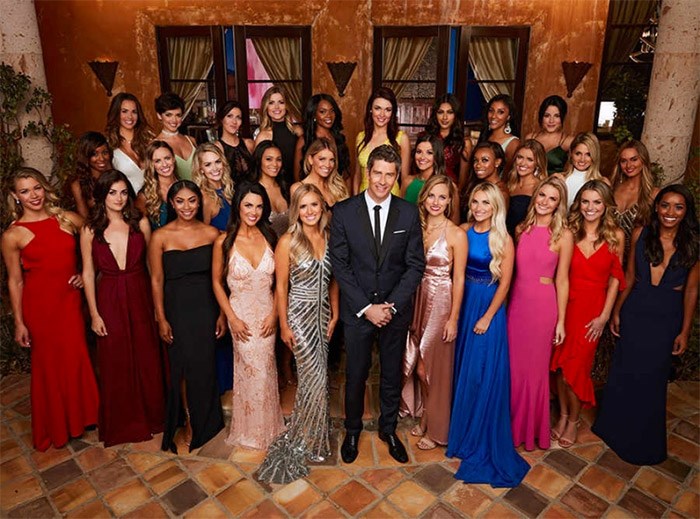 When it comes to international contestants on the popular TV show The Bachelor, Canada and in particular Alberta, boast the largest number of women born outside the U.S. who will be willing to do pretty much anything to score a ring from a man they hardly know.
It turns out the team at CableTV.com recently dug deep into the archives of the show to collect statistics you may or may not find interesting, depending on your fan obsession level.
In case you're not familiar with the premise of the wildly popular show, the Bachelor is an American dating and relationship reality TV series that revolves around a single man who starts with a pool of about 25 romantic interests from which he is expected to choose a wife. During the course of the season, the bachelor offers a rose to the women he wants to keep around and sends the others packing — literally. The show is so successful, it's resulted in several spinoffs, including the Bachelorette, Bachelor Pad, Bachelor in Paradise, and Bachelor in Paradise: After Paradise. Still with me?
Canada has supplied the show with 15 beautiful contestants, compared to one each from Brazil, Italy, Cuba and England. It's too bad the winner isn't based on hockey trivia or camping skills, because in that case our Canuck women would have been a shoo-in to win. Canadian contestants include Vanessa Grimaldi, who won Nick Viall's season of the Bachelor (though the couple later broke up) and Jessica Carroll, one of this year's contestants who was unfortunately sent home in the show's first episode of season 22 -- just in time to catch up with the NHL trade deadline.
More trivia about the popular dating program supplied by CableTV.com includes:
- This year's bachelor is race car driver Arie Luyendyk, Jr. from season eight of the Bachelor's companion show, the Bachelorette, which aired in 2013. Arie was the runner-up on that show, but now he's taking his fate into his own hands.
- There are four Laurens this season.
- Women named Lauren have appeared on the show 12 times.
- Women named Ashleys (of various spellings) have also appeared 12 times.
- The most popular name for contestants on the show is Christina, which has happened 18 times.
sthomas@vancourier.com
@sthomas10