To learn more about the history of the Commodore, be sure to check out Live at the Commodore: The Story of Vancouver's Historic Commodore Ballroom, by Aaron Chapman.
Each week we'll uncover some unusual and (hopefully) interesting facts about the city. This week we take on the legendary Commodore Ballroom.
1. It wasn't the first Commodore on Granville St.
The Commodore Cabaret was built in December 1929. Its location on Granville Street was formerly home to the Commodore Café, a small restaurant that had serviced the area since 1924. George Conrad Reifel built the Commodore after his wife Alma suggested that Vancouver was in need of another ballroom and H.H. Gillingham designed the room based off the designs off old British ballrooms.
2. It closed almost immediately
The Commodore Cabaret opened on Dec 3, 1930, but had to close for 4-months amidst the Great Depression. The venue officially reopened in 1931 and featured a house band, dinner and dancing every Saturday night. Admission at the time was $1 per person. During prohibition, police would regularly raid the Commodore, so patrons got in the habit of keeping a hand on their drink in order to hide it quickly.
3. The floors really are perfect for dancing
The Commodore's sprung dance floor used horsehair lining to absorb the impact of your sweet dance moves. Very few venues in the world had this feature at the time it was installed.
4. It began to "rock" in 1969
Drew Burns made some big changes when he took over the Commodore in 1969. Renovations, a liquor license and an official name change to the Commodore Ballroom set-up the room to become one of the next great rock n' roll venues. Prior to Burns, the Commodore featured house bands that would play exclusively for years. 1969 marked a shift away from jazz and swing and instead embraced rock, blues, punk, country, new wave and everything in between. Since then, the Commodore has hosted some of the most iconic musicians of all time.
5. It sat empty for another two years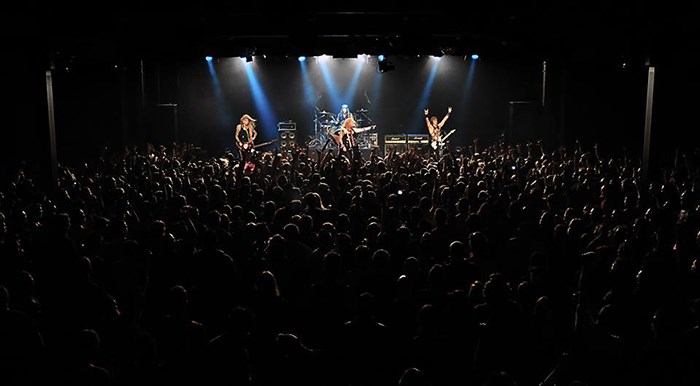 Vancouver's premiere live music venue turned the lights off from 1996 – 1998 due to a legal battle between the operator the leaseholder. Following more renovations, it opened its doors again on November 12, 1999 and has since remained one of the country's most important live music venues.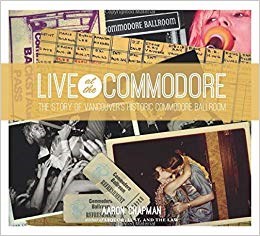 In Live at the Commodore, Aaron Chapman (author of Liquor, Lust, and the Law, a bestselling history of Vancouver's Penthouse Nightclub) delves into the Commodore's archives to reveal stories about the constellation of characters surrounding the club over the last 80-plus years, as well as startling, funny, and outrageous anecdotes about the legendary acts that have graced its stage. Learn more about the book HERE.