This week, I went and checked out Sunset Community Center.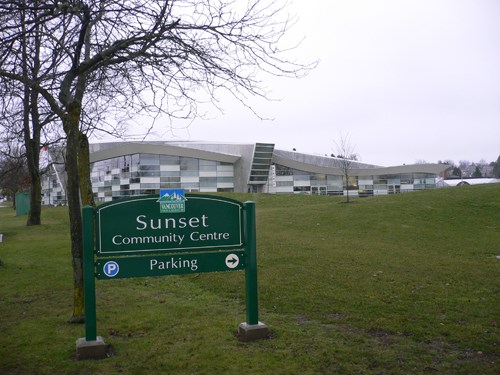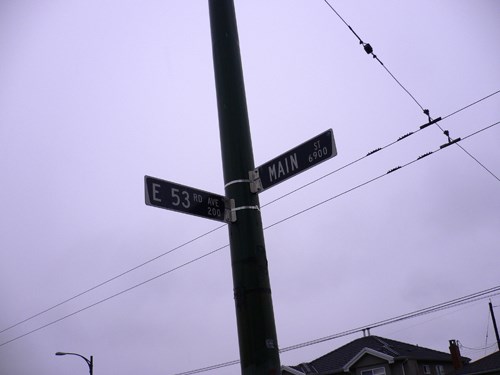 Located near the corner of 53rd and Main Street (6810 Main Street), Sunset Community Center is easily the jewel in Vancouver's Community Center crown. This place is seriously awesome! Rolling along with the grassy knolls that surround the center, Sunset is a bold arcitechtural statement, and blends seamlessly with its surroundings... Concrete, wood, colored glass... it all works together, without being cold and uninviting.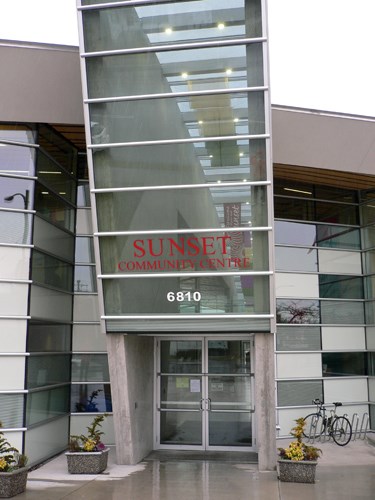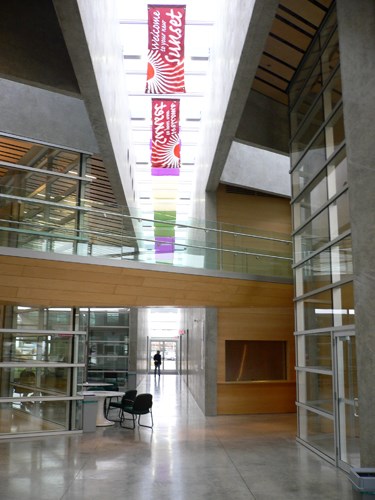 But enough about the building. Let's talk facilities!
The fitness center is new and well stocked. Although a bit on the small side, everything you need is well represented. Weights, stationaries, treadmills etc... it's all here, and it's all clean and not daunting. The patrons are a real multinational mix, which is my favorite thing about community centers and makes working out rad, cause there's all sorts of abilities and seriousness. I didn't feel like a feeb at Sunset!
The gym is well lit and would be great to play a game of floor hockey, and it's huge!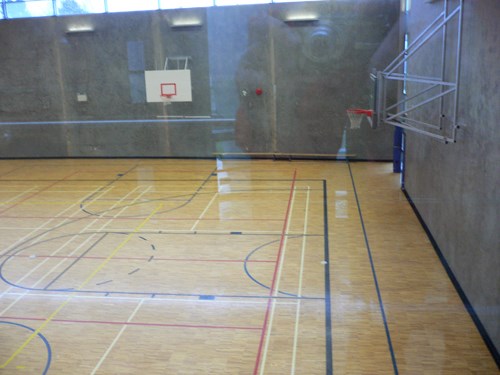 Down 51st avenue a bit is Sunset's Ice arena. Probably built around the same time as most of the other arenas in the city, it's a great place to go and skate with the family or friends, and is usually quieter than most of the other arenas in the city. I think on the whole, not a lot of people know about Sunset... weird! But after going there, I'm totally going back!
So run, don't walk, to Sunset Community Center, and sit in the common areas and soak in the radness that our city built!