Every day we share a single photo from our Flickr Pool shot by one of our faithful and talented readers (that's you!).
I found myself waiting at a bus stop yesterday afternoon on my way home from work. Having just seen (and just missed) two of my buses back-to-back, I reckoned it would be a few minutes until another bus would come along.
Then lo-and-behold, the most beautiful and intense colour started to appear in the southwestern sky, growing in intensity with each passing second. I can't recall seeing a more epic sunset in a long time; I found myself actually hoping that the bus would be a few more minutes, so engaged in the colours that I found myself standing there with a big grin on my face, oblivious to everything else around me. If you caught yesterday's sunset, you know what I mean.
I was in no position to take a photo where I was, but luckily joannbc did and submitted it to the pool. The stunning Fire Sunset was the result: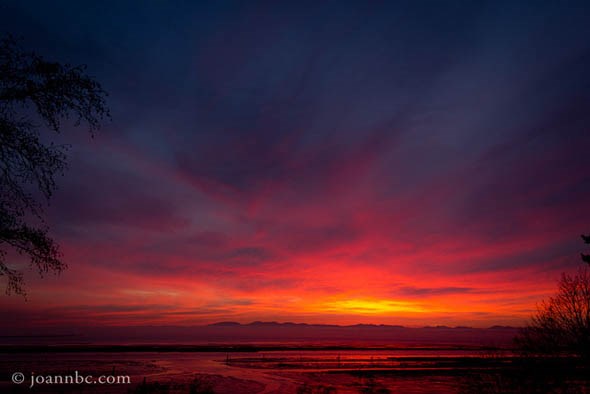 Oh, and I should mention that after yesterday's post, the VIA Flickr Pool membership did indeed reach 1,000 strong; in fact, as of writing this, we now number 1,000 and four! So now we are only 721 photos away from 10,000...
Gary